Fonseca Trending 07/14/22
Trending
- NBC says Tik-Tok is adding a rating system to prevent children from seeing mature content. The system will try to determine whether or not Tik-Tok viewers are under 18 and if they are allowed to see mature content.
- Sora News says Pizza Hut restaurants in Japan are now serving pizzas topped with mango, mango jam and coconut powder. The toppings are added after the mozzarella cheese starts to brown
- Bring Me The News says competitive eater Joey Chestnut is heading to Minnesota for the world rib eating championships on July 30th. He gets 12 minutes to eat as many ribs as he can. Joey set a rib eating record in 2013 when he downed 13.7 lb of ribs in 12 minutes.
- Ryan Gosling tells Entertainment Tonight that the version of Ken he is playing in the new Barbie movie is a loser. "Ken's got no money, he's got no job, he's got no car, he's got no house. He's going through some stuff.''
- Bloomberg says rents in the United States rose last month at the fastest pace since 1986. Costs are soaring across the country as potential home-buyers are getting priced out of the market
- Mashable says 31 new emojis are up for approval. The list includes a goose, a donkey, a moose, a jellyfish, a blackbird, a shaking face, a flute, Wi-Fi, a ginger root, and a "talk to the hand" emoji. The new emojis could come soon to iOS and Android once they are approved this September.
- People magazine says Khloe Kardashian and Tristan Thompson are expecting a second child together. The baby was conceived through a surrogate and before Tristan was caught cheating again. No word on the due date
- Screen Rant says Miramax is officially rebooting the Fletch movie franchise. Chevy Chase played the original Fletch. Jon Hamm is going to star as Fletch in the new movie titled ''Confess, Fletch''. The movie is going to premiere on September 16th
______________________________
Financial Planners Pushing Clients To Buy Ice Cream And Chocolate Stocks:Bloomberg News says financial planners and money strategists are encouraging clients to buy stock in companies that make chocolate and ice cream. They say people eat more chocolate and ice cream during bad times. With inflation skyrocketing, and a recession looming, money managers think companies like Hershey are a good stock buy and will perform well during the tough economic times.
Entertainment Tonight says Chris Rock has turned down an offer to host the Emmy Awards. A source tells the TV show, "He's in the middle of his tour and is preparing for the taping of his comedy special, which will be taping this fall. Rock is "over" Hollywood and is hoping to travel and lay low after his comedy tour.''
The Dallas Observer says Shaquille O'Neal was recently driving through Carrollton, Texas when he spotted a homeless woman sitting on a bench. Shaq bought her a hot meal, cold water and gave her $100.
The Globe claims Ben Affleck is allegedly trying to get Jennifer Lopez and Jennifer Garner to blend families. A source tells the magazine, "Ben knows they'll never be one big happy blended foursome, but he'd appreciate it if J.Lo wasn't so disinterested in any type of interaction with Jen and her man. Whenever he nips off to pick the kids up and stay for a coffee, he comes back to the third degree from J.Lo! It's embarrassing for Ben, who has to come up with an explanation, which always sounds lame, and they both know it's because J.Lo can't tolerate Jen in the same house. Garner is quite content in her life post-divorce and finds it sad and impolite that J.Lo can't see that, but she's not one to rise to the bait!"
Alex Rodriguez was recently doing an interview with Martha Stewart when she asked about his relationship with Jennifer Lopez. He said, "Here's what I will tell you about Jennifer. She's the most talented human being I've ever been around, hardest worker and I think she is the greatest live performer in the world today that's alive. We had a great time. More importantly, we always put the kids front and center in everything we do."
The Wrap says "Top Gun: Maverick" has passed ''Titanic'' as Paramount Pictures' top grossing domestic release. 'Maverick' has earned $601 million. 'Titanic' earned $600 million. 'Maverick' has raked in $1.19 billion worldwide since being released.
Snoop Dogg tells Brobible that he smoked a blunt at the White House. "When Obama was president, I went to meet him. Herbie Hancock had got some sort of presidential award and we got to meet Obama. When I went in there, it was like a party and a dinner. Everybody was eating expensive food that I would never eat. So I see a couple of people in the back. They look like maids or butlers. So the butler comes over to me and he's like, "You need to do number one or number two?" I said, "The number three." he said, "What's the number three?" And I said *mimics hitting blunt*. He said, "Oh, that bathroom right there. I slid into the bathroom and went into my sock. You know, you gotta go through all kind of security, but they didn't pat my socks. So I pulled that thing up out of my sock and take a hit."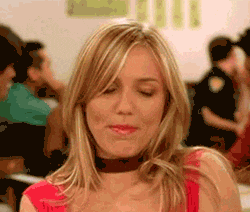 OK! magazine claims Cameron Diaz and Benji Madden are considering having more children. A source tells the magazine, "Cameron and Benji have discussed having another child and have even been looking into surrogate options for a while now. Benji always wanted a big family, and Cameron didn't need to be persuaded after the arrival of their daughter. They would love a boy, of course, but just want a healthy baby. The surrogacy with their daughter was something they had a lot of doubts about going in. It turned out to be the best thing they ever did."
The NY Post says a Virginia judge has denied Amber Heard's request for a new trial. Johnny Depp won their defamation trial and a $10 million-dollar judgment against her. Amber wanted a new trial because she believes one of the jurors was tainted and should not have been seated for the case
Natalie Portman tells Capital FM that Chris Hemsworth stopped eating meat for her while filming ''Thor: Love and Thunder''. "The day we had a kiss scene he didn't eat meat that morning because I'm vegan. And he eats meat like every half hour. Like, that was so thoughtful. That's not something I'm angry about or care about, but he was just being thoughtful. He's just a very nice person."
Kevin Hart tells Entertainment Tonight that he hopes Will Smith and Chris Rock reconcile. "Will is apologetic, you know, he's in a better space, of course, than what he was after. People are human and as humans sometimes we make mistakes. So it's not about talking about the past, it's about acknowledging the present and doing your best to move forward. I can get only hope that the two of them find a way to find some solace in that and move past it. I still love him, I still love Chris, and, you know, you can't judge a person by one thing, Ultimately, life goes on and people grow, so give him the opportunity to do so."
Personality Profile: Breakfast Buffet .. How you behave at the buffet reveals your personality according to a new survey by Hampton by Hilton
The Smuggler – This guest sneaks a snack for later.
The Stacker – This skilful guest can't get enough of the breakfast buffet and stacks their food tall like the leaning tower of Pisa.
The Investigator – This curious guest circles the buffet more than once, closely examining the buffet.
The Builder – A buffet novice carefully choosing each item to create their ideal plate.
The Nester – A provider who brings back a variety of food to share for the table.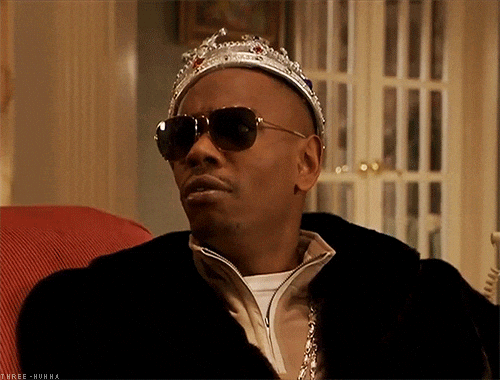 Most Popular Side Hustles ... According to a new survey by the insurance comparison website Insuranks
Part-time jobs
Selling clothes online
Doing freelance work on the side
Selling items online
Taking paid online surveys
Top 10 Accounts Of Yours That Your Ex Has Access To Because They Know Your Password … According to a new survey by Avast
1. Facebook
2. Video streaming such as Netflix, YouTube, Hulu
3. Work email
4. Twitter
5. Music streaming services, such as Spotify and, iTunes
6. PayPal
7. Google
8. Personal email
9. Online banking
10. TikTok
America's Fittest Cities … According to a new survey by the American College of Sports Medicine based on 34 key indicators including exercise, sleep, chronic disease, parks, playgrounds, bike paths, safe streets and more),
1 Arlington, Va.
2 Madison, Wis.
3 Minneapolis
4 Washington, D.C.
5 Seattle
America's Least Fit Cities … According to a new survey by the American College of Sports Medicine based on 34 key indicators including exercise, sleep, chronic disease, parks, playgrounds, bike paths, safe streets and more), 5. Louisville, Ky.
4. Indianapolis
3. Tulsa, Okla.
2. North Las Vegas, Nev.
1. Oklahoma City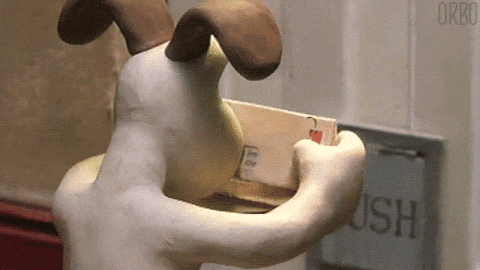 Dear Fonseca
Several friends are calling me a bridezilla because I have asked my bridesmaids to go on a diet and start working out so they can look their best for my wedding day. Some of my friends are good with my request and say once you accept an invitation to be a bridesmaid you need to do everything you can to please the bride. My other friends say my request is over the line and I should just accept people for who they are. I've been dreaming of my wedding day since I was a little girl and want my bridesmaids to look perfect. Is my request out of bounds? Am I a bridezilla?