Fonseca Trending 06/07/21
Trending
- The NY Times says Floyd Mayweather Jr and Logan Paul went the distance of eight rounds in their fight last night. Neither fighter was knocked down. The crowd started booing because there were no knockouts. Logan was gassed after the fourth round.
- The Sun says Air Force 2 suffered engine problems yesterday and had to return to the airport 30 minutes after taking off. Vice-President Kamala Harris was on board and was traveling to Guatemala and Mexico for meetings. She is okay
- Metro UK says the world's oldest woman, 124 year-old Rehtee Begum, recently received her first vaccination shot. The Indian grandmother is seven years older than the next oldest woman.
- WTVO says the organizers of Philadelphia's Naked Bike Ride say clothes are optional this year, but masks are mandatory. The ride will take place on August 28th.
- The Daily Mail says Disney is working on a sequel to ''Cruella'' because the film has earned over $50 million worldwide.
- The Wrap claims a third Quiet Place film is going to be released in 2023.
- Lifehacker says Lovehoney has launched a new line of lingerie inspired by the Netflix show ''Bridgerton.'' The Wild Anticipation collection features lace, silks and florals.
- WLNS says competitive eater Joey Chestnut recently chugged a gallon of milk in 13 seconds. He posted a video on Tik Tok.
- WLKY says the Maryland Zoo in Baltimore is feeding cicadas to their animals.Snakes, lizards, frogs, turtles and birds love the crunchy snacks. The prairie dogs, chimps and elephants can't stand them.
- Yahoo News says Disneyland is selling a life-size Iron Man statue for $8,000. The statue cannot be returned once it is purchased and takes 120 days to deliver
- Speedway Digest says Sammy Hagar is going to perform ''I Can't Drive 55'' before NASCAR's All-Star Race on June 13th at the Texas Motor Speedway
_____________________________________________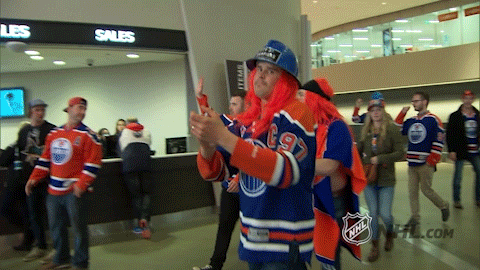 Hooray for Hollywood: Here are this past weekend's box office results.
1. The Conjuring: The Devil Made Me Do It - $24 Million
2. A Quiet Place II - $19.5 Million
3. Cruella - $11.2 Million
4. Spirit Untamed - $6.2 Million
5. Raya and the Last Dragon - $1.3 Million
6. Spiral - $890K
7. Godzilla vs. Kong - $463K
8. Dream Horse - $230K
9. Witness - $155K
10. Those Who Wish Me Dead - $111K
Entertainment Tonight says Harry Styles and Olivia Wilde are still dating. A source tells the TV show, "They are having an awesome time. They have been going on walks outside in the park and not hiding their relationship, [and have] grown even closer as a couple. Yesterday, they enjoyed lunch outside and looked incredibly cute together. They were both in a great mood and left the restaurant holding hands. Harry put his arm around Olivia as they walked back to her house."
ANI News says Maroon 5's Adam Levine is recording an original song, called "Good Mood", for the Paw Patrol movie soundtrack.
Dua Lipa tells Billboard magazine that online trolls made her want to get better at dancing. "Getting bullied online ... made me want to [improve my dancing skills] and just really get better. So, thank you so much — for all things good and bad, for helping me grow. I'm forever grateful."
Olivia Rodrigo tells Rolling Stone magazine that her mother originally didn't like 'Drivers License'. "When I played 'drivers license' for the first time for my mom, she goes, 'The bridge is really weird. It's too much; it doesn't fit with the rest of the song. In hindsight, I'm glad I didn't take that to heart, but she's very honest. I mean, obviously, she's my mom and would support me in whatever I did, but I just thought that was a funny little anecdote."
Bruno Mars tells NME.com that he fell in love with music as a child. "That's why I fell in love with music Those '90s songs are what I was singing to get the girls in school, what we were dancing to as children. New Edition. Boys II Men. Blackstreet. Mint Condition. Babyface. Jimmy Jam. Terry Lewis. Teddy Riley. I think that the reason why that music resonates so much for me is that it made it OK to dance – it was cool to dance. It was cool to be joyous, to have fun and wear some flashy[stuff]. It was cool to fall in love and smile and flirt on the dancefloor."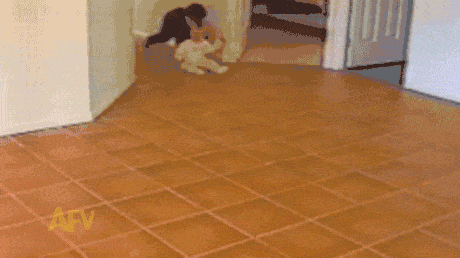 Entertainment Tonight says Prince Harry and Meghan Markle are the proud parents of a new baby girl named Lilibet 'Lili' Diana Mountbatten-Windsor.
They released a statement saying, "On June 4th, we were blessed with the arrival of our daughter, Lili. She is more than we could have ever imagined, and we remain grateful for the love and prayers we've felt from across the globe. Thank you for your continued kindness and support during this very special time for our family."
A source says, "Lili is named after her great-grandmother, Her Majesty The Queen, whose family nickname is Lilibet. The newborn's middle name, Diana, was chosen to honor her beloved late grandmother, The Princess of Wales."
The Daily Mail says Lillibet is eighth in line for the throne.
A source tells the Daily Mail newspaper that Prince Charles and Thomas Markle will most likely not meet their new granddaughter for quite some time. ''As it stands it seems unlikely that either grandfather will meet their new granddaughter for some time. Thomas is not the only one facing problems with Harry and Meghan. Harry is likely to channel his mother's inclusive philosophy. While it may be satisfactory to exclude a grandfather from seeing a grandchild for certain reasons, there is also a grace in being forgiving. Diana possessed such grace even if at times it took a conscious effort to do the right thing.''
Heat magazine says Jennifer Lopez is falling in love again with Ben Affleck. A source tells the magazine, "Jen can't wipe the smile off her face now that she and Ben are back on – it's a huge score for her on every level. She was very stressed during those last few months with Alex, partly because of the problems they were having and partly because she felt her status and reputation had taken a knock. They'd both wanted to build a huge brand together, but it had reached a point where they just couldn't agree on how to spend their money. With Ben, it's more natural – they have tons in common."
TMZ says Jennifer Lopez was recently spotted checking out schools in Los Angeles. The website says she and Ben Affleck may be planning to move in together. Jennifer's children are in Miami where they homeschool during the past year
The National Enquirer claims Patrick Dempsey is allegedly trying to reboot his acting career because his racing career has stalled. A source tells the magazine, "Patrick has plowed a ton of time and money over the past decade into his would-be auto-racing career, and while he still has a passion for that world, the reality is it was never in the cards. Dempsey wants to get some big roles on television. He wants that level of clout and star power.''
Heat magazine claims Ellen DeGeneres and Portia de Rossi are allegedly planning to visit a gorilla sanctuary in Rwanda. A source tells the magazine, ''DeGeneres is hoping this trip will help fix their rocky marriage. The two had a great time on their last trip, and they hope to reconnect away from all the stress of the show. The story concludes with a source saying, 'there's a very gentle and sincere side to Ellen – it's who Portia fell in love with, and who she's hoping to find again in Africa."
TMZ says Floyd Mayweather purchased $1 million worth of cars for his friends prior to his fight with Logan Paul in Miami. He bought .. a 2021 Rolls-Royce White Ghost
a 2021 Mercedes S560
a 2021 Maybach sedan
a 2021 Dodge Journey
two 2021 Dodge Chargers
three 2021 Dodge Challengers
Floyd made between $50 million and $100 million for his exhibition last night
John Cena tells We Got This Covered that he hopes to confront The Rock in one of the final Fast and the Furious movies. "I don't know if that'll happen and that's very much up to the Fast audience to decide. As The Fast Saga grows and evolves, I'm excited for a possible moment like that but there's no guarantee. I hope it happens and if the audiences around the world hope the same thing, who knows."
John plays the villain in ''F9'' opening on June 25th.
Life & Style Weekly Magazine says Blake Shelton and Gwen Stefani's wedding is going to have a star-studded guest list. A source tells the magazine, "Their celebrity pals will receive invitations to the L.A. wedding. Notable attendees will include Keith Urban and Nicole Kidman, John Legend and Chrissy Teigen, Katy Perry and Orlando Bloom, Kelly Clarkson and Reba McEntire.''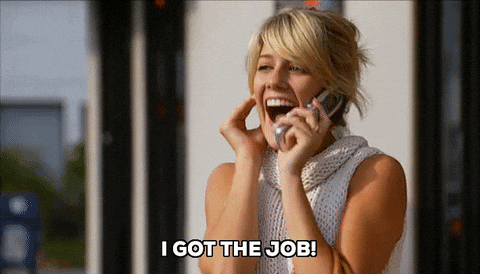 Jobs People Find Most Attractive … According to the dating site Illicit Encounters
Men Find These Female Jobs The Sexiest ....
Lawyers - 19%
Teacher - 17%
Paramedic - 14%
Musician - 12%
Personal Trainer - 9%
Policewoman - 7%
Flight Attendant - 6%
Secretary - 4%
Hairdresser - 3%
Model - 2%
Other - 7%
Women Find These Male Jobs The Sexiest ....
Doctor - 24%
Bartender - 19%
CEO - 15%
Footballer - 9%
Fireman - 8%
Teacher - 6%
Builder - 5%
Personal Trainer - 4%
Government Official - 3%
Policeman - 1%