Fonseca Show Trending 02/13/23
Super Bowl Trending
- Fortune Magazine says each member of the Kansas City Chiefs earned $157,000 by winning last night's Super Bowl. Eagles players will receive $82,000. Some players will receive more and less depending on their length of time in the league
- PR Newswire says DiGiorno is giving away free pizza with a new Super Bowl promotion. If a kicker from either team doinks a goal post during the Big Game then fans will receive one free DiGiorno pizza as long as they register on the DiGiorno Doinks website.
** UPDATE **
Chiefs kicker Harrison Butker doinked the uprights when he missed a first quarter field goal last night.
- ABC says Damar Hamlin attended yesterday's Super Bowl with the First Responders and medical staffers that saved his life after he had a heart attack on the field earlier this season
- MarketWatch says the military flyover before the Super Bowl was performed by an all-female team.
- WJET says the NFL is sending championship apparel with the Eagles logo to people in need in Africa, Asia, Eastern Europe and the Middle East
- Fortune Magazine says Adele, Floyd Mayweather Jr, Jay Z, Paul McCartney, Gordon Ramsay, Paul Rudd, Joel McHale, Tiffany Haddish, Billie Eilish, Elon Musk, Bradley Cooper, Questlove from The Roots and LeBron James were among the celebrities in attendance at the Super Bowl last night. Fans booed LeBron when he was shown on the Jumbotron. He pretended to put a King's crown on his head. The NY Post says Floyd was flanked by 12 bodyguards
- Thirsty For News says Ric Flair no longer wants Bradley Cooper to play him in a movie about his life. Ric watched last night's Super Bowl and tweeted, "#BradleyCooper, I Just Saw You Wearing An @Eagles Jersey. I Considered You Playing Me In My Upcoming Biopic But Not Anymore! Forget It!"
- Rihanna's representative has confirmed that she and ASAP Rocky are expecting their second child together. A source tells ET, "Rihanna adores being a mom and it's her biggest accomplishment in life. Her and A$AP have always wanted to grow their family and have another baby together. They have been talking about expanding their family for quite some time. Being a mom is a dream come true for Rihanna and she takes so much pride in it." Front Office Sports says Rihanna was the first female billionaire to perform in a Super Bowl halftime show and the first pregnant woman
- The NY Post says Rihanna dropped a hint she was pregnant during her Super Bowl press conference. She was wearing a 14 karat gold ring that said 'Mom'
- The NY Post says Rihanna's ex, Chris Brown, reacted to her Super Bowl halftime performance and pregnancy reveal by posting red hearts and the words "GO GIRL"
- Rihanna says she prepared for her Super Bowl halftime performance by watching Beyonce's. She tells People magazine, "I watched Beyoncé's halftime performances a couple of times. She is a beast and a whole other level. Just to be inspired, really"
- NBC says 2,000 pounds of leftover food was taken from the Super Bowl by the Food Recovery Network. They distributed it to those in need at the Phoenix Rescue Mission
- The Daily Mail says the field for yesterday's Super Bowl was prepared by a 94 year old groundskeeper named George Toma. He has prepared every Super Bowl field in history. His nickname is The Sodfather. The field cost $800,000 to prepare for this year's Big Game. George retired after yesterday's game.
- The NY Post newspaper says Eagles fans flipped over a car before the Super Bowl started yesterday
- The NY Post says Super Bowl snack prices at State Farm Stadium were out of control yesterday. Vendors wanted $6.50 for a bottle of water and $12 for a soda. They were charging $17 for a beer and $12 for a bag of peanuts
______________________________________
Trending
- MarketWatch says the U.S. shot down three unidentified objects over the weekend because they were flying at altitudes that could pose a threat to commercial airplanes. The unidentified flying objects were taken down over Alaska, the Yukon and Lake Huron
- NDTV says a portion of the sun has broken off. That portion is now in a tornado-like swirl around the North Pole of the sun. The sun is emitting solar flares. NASA is studying the tornado to see if it will have any effect on Earth
- WCSH says a frozen shark was recently found on a Cape Cod, Massachusetts beach. A photographer found the shark. The Northeast was engulfed in a polar vortex last weekend. They saw wind chills dip to -100.
- Fox Business News says a 1908 Harley-Davidson was recently auctioned off for $935,000. It's the most expensive bike ever sold at an auction. The bike has been restored and has many of its original parts including it's gas tank, wheels, engine belt pulley, seat cover and muffler sleeve. The motorcycle was discovered in a Wisconsin barn
- Chewboom says Burger King is testing Churro Fries at restaurants in the Midwest. The churros are covered in cinnamon sugar. The testing is expected to last until mid-May.
- Business Insider says Mars has been fined $14,500 because two workers fell into a tank of chocolate while doing maintenance work at a Pennsylvania convectionary factory. First Responders cut a hole in the tank to free the men. They were taken to the hospital where they were treated and released
- The NY Post says a streaker interrupted the Waste Management Phoenix Golf Open. The man ran across the greens on the 16th hole. 17,000 fans went nuts as the man waved his arms and did a pole dance with the golf hole flag Cops eventually caught him and hauled him off to jail in a golf cart.
- Extra claims Blake Lively may have had her fourth child. She posted a selfie with a flat stomach.
______________________________________
Hooray for Hollywood: Here are this past weekend's box office results.
1. "Magic Mike's Last Dance," $8.2 million. (CINEMA SCOOP .. The film cost $49 million to produce ... It made $10.4 million overseas)
2. "Avatar: The Way of Water," $6.9 million.
3. "Titanic," $6.4 million.
4. "80 for Brady," $6 million.
5. "Knock at the Cabin," $5.5 million.
The Daily Record says Lewis Capaldi kissed Harry Styles at the Brit Awards after Harry took home every song award including Song Of The Year and Album Of The Year
The Daily Mail says Lewis Capaldi has signed a seven-figure deal to do a Netflix documentary. A source tells the newspaper, 'This documentary has been a labour of love and the outcome is a really eye-opening picture of who Lewis is. It shows his funny side but also much more personal elements. Netflix is really impressed by what has been made and they have forked out a massive sum to have it exclusively.'
Coldplay's Chris Martin tells Apple Music that Rihanna is the best singer of all time. "You have to be an idiot not to recognize that she's the best singer of all time. I don't know Rihanna very well. I'm mainly just a fan, and we have performed with her a few times and it is rarer and rarer for her to just sing, which is what makes it even more special, and in a strange way, it shows that she really, really wants to do it."
Bebe Rexha tells Women's Health magazine that she likes keeping herself in shape. "Not only does being in shape help you look good, you feel so much better. It's important to look at yourself in the mirror and like what you see."
Kim Petras tells Yahoo.com that she loves that her fans have embraced her. "I didn't know if the people would accept me for who I was. The love and support I've received has been awesome. It lets me know that minds are opening up out there. You can be your true self and people will accept you."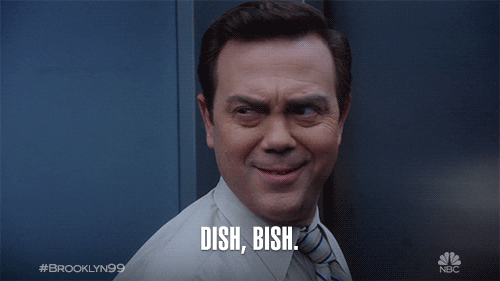 LAD Bible says some people think Megan Fox has broken up with Machine Gun Kelly because she has deleted him from her socials. She also posted a lyric from Beyonce that reads; "You can taste the dishonesty/It's all over your breath." Megan is now following Harry Styles and Eminem on social media.
The Internet reacts ...
"Pete Davidson here is your chance. Pete Davidson incoming in 3... 2... 1..."
"ENTER PETE DAVIDSONNN WE ARE COUNTING ON YOUUUU"
"Someone check Pete Davidson isn't sitting at the front in a car waiting."
"I need a location on Pete Davidson IMMEDIATELY we cannot allow him to take another victim."
Thirsty For News says Joe Exotic plans to run for President from prison. He is serving a 22-year sentence for hiring a hitman to kill Carole Baskin. Joe released an official statement that read: "I will be announcing that I am running for President for 2024 in the next couple of weeks. It has only been done 3 times from federal prison. I will make the world listen to the evidence that the DOJ (Department of Justice) is corrupt….My federal election papers will be (filed) next week to make it official."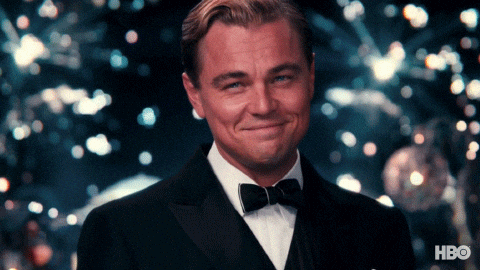 In touch Weekly Magazine claims Leonardo DiCaprio is allegedly hesitant to be seen in public because of reports he is dating a 19 year old model named Eden Polani.The couple was seen at a recent social event together. Leonardo is 48. A source tells the magazine, "He was so upset he can't go out at all without people [thinking] he is dating someone"
The Blast says Eden has flown back to Israel to spend time with her family. Page Six says her parents are not happy about recent headlines she is dating Leo.
Newser says Britney Spears is outraged at reports her family was going to perform an intervention on her. She Instagramed, ''Enough is enough! It makes me sick to my stomach that it's even legal for people to make up stories that I almost died … I mean at some point enough is enough !!! I'm probably going to have to stop posting on Instagram because even though I enjoy doing it, there's obviously a lot of people who don't wish me well !!! I'm honestly not surprised at all … Again doing the best I can !!! Again, the conservatorship has been over for almost a year … No folks, it's not 2007 … it's 2023 and I'm making my first homemade lasagna at home !!! I finally got my fireplace to work in my living room !!! As my hubby says it best: don't believe everything you read !!! All that love right back at ya !!!''
Heat magazine claims Jimmy Kimmel is playing matchmaker for Jennifer Aniston. A source says he wants her to date Bill Hader. "It's Jimmy's belief that Bill's a perfect candidate. He's funny, intelligent, compassionate, and accomplished, plus he's grounded, and as all-American as they come. He and Jen have met a bunch of times and she loves his humour, but the timing hasn't been right for them to get together until now. It makes sense as a potential match and Jimmy's going to try and make it happen."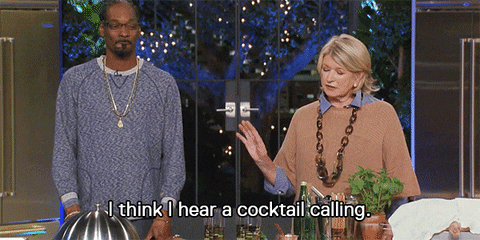 The Daily Beast says Martha Stewart recently got a tattoo of Snoop Dogg's likeness on her left arm. It shows Snoop in sunglasses. Martha had "My Dogg" tattooed in cursive underneath the likeness. Some people think the tattoo is fake
Radar Online claims William Shatner is ready to propose to his ex-wife, Elizabeth. A source tells the website, "Bill had to jump through hoops to woo back Elizabeth, Even when they moved back in together during the pandemic, she wasn't ready to commit until they were both sure about it being a real forever thing. He's getting ready to pop the question. Bill's having a custom ring made for Elizabeth with a great big diamond. He's sparing no expense."
Shatner is 91 while Elizabeth is 64
Yahoo News says a stray dog in Utah has given birth to nine puppies. The stray was named Taylor Swift by the Best Friends Animal Society. The Society transferred Taylor to a location in Los Angeles. Her puppies have been named after Taylor's most popular songs: "Wildest Dreams," "Paper Rings," "Bejeweled," "Style," "Tim McGraw," "Fearless," "Enchanted," "Cardigan" and "Gorgeous." Some of the dogs have been adopted while others are still waiting.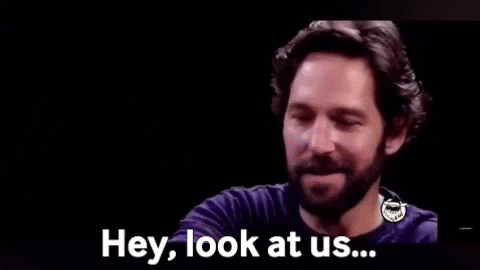 Paul Rudd tells NBC that his kids thought he worked at a movie theater when they were younger. ''The confusion started about 4 or 5. We were all going, and there was a movie poster that I was on that was in the lobby, So they all just thought that I worked at the movie theater, which I thought was very cute. I never corrected them. I work at the AMC Lowes."
Giant Freaking Robot says Will Smith was recently in Brazil where he witnessed a lightning strike on a statue. He was able to capture the strike on camera. He posted , "WHOA! Lightning struck O Cristo!! (Christ the Redeemer statue in Rio) Okay…I get it…I'ma straighten up!"
OK! magazine says Jennifer Lopez and Ben Affleck are buying a $34 million mansion in Pacific Palisades, California. The home has seven bedrooms, 13 bathrooms, a gym, a movie theater, a wine cellar, a pool and a health spa
Everyone Calling Out Sick After Super Bowl: The Workforce Institute says a record 18.8 million Americans may miss work today because of the Super Bowl. Other findings:
- 7.8 million people are planning to start work late today because of their Super Bowl partying
- 42% of people believe Super Bowl Monday should be a national holiday
How some people plan to blow off work today because of the Super Bowl ...
I will "ghost" my work (i.e., not show up and not tell anyone I will not be working): 4.7 million
I will call in sick to work even if I'm not actually sick: 3.1 million
I will decide at the last minute what to do [about work]: 9.4 million
$ecret $tash $urvey A new survey by Bankrate reveals that 39% of adults have committed financial infidelity. Other findings:
- 23% of people are hiding Financial secrets from their partner
- 30% of people, in a committed relationship, have come clean about their secret money stash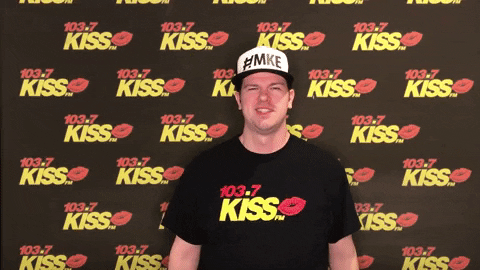 Finger Size Determines Male Pattern Baldness
A new study by Kaohsiung Medical University reveals that men can find out how likely they are to go bald by the length of their ring finger. Researchers studied 250 men and found those with a long ring finger on their right hand have a far greater chance of going bald than men with short ring fingers. Researchers believe the long finger is a sign of having more testosterone, which reduces the size of hair follicles. Male pattern baldness, which affects 66% of men, is also six times more likely in men with shorter index fingers.
Tinder Pick-Up Lines That Will Definitely Get You A Date ... According to a new article by Best Life Magazine
1 Are you a magician? Because every time I look at your profile, everyone else disappears.
2 Is it just me or are we a match made in swiping heaven?
3 Are you a parking ticket? Because you've got "fine" written all over you.
4 Can I follow you home? Because my parents always told me to follow my dreams.
5 I must have had too much coffee today because I can't stop staring at your profile.
6 Are you a wifi signal? Because I feel a strong connection.
7 Two wrongs don't make right, but two rights make a perfect match.
8 Hey, I'm writing an article on the finer things in life and I was hoping I could interview you.
9 Did you fall into a pile of sugar? You look super sweet.
10 A broken pencil is pointless but so is a life without you.
Dear Fonseca
My family and I went to a Super Bowl party yesterday. It was fun. On Saturday night, I had a dream about one of the Super Bowl quarterbacks. I am not going to say which one or provide any details. I will tell you that he and I fooled around in the dream. My husband thought I had a nightmare when we woke up in the morning because I was a bit flustered and warm. I lied and said I couldn't remember what I was dreaming about. Am I guilty of cheating? Does it count if it's not physical, but in a dream? I'm not sure how to feel this morning. What does it mean?