Fonseca Trending 11/15/22
Trending
- The Daily Mail says Jeff Bezos plans to give away the majority of his $124 billion estate to charities that fight climate change. He says he wants to support people, who can unify humanity.
- Business Insider says Jeff Bezos' girlfriend, Lauren Sanchez, plans to go into space aboard his rocket in 2023.
- WGN-TV says Amazon plans to fire 10,000 corporate and technology workers because of inflation and slumping stock prices
- NBC says a pair of sandals worn by Steve Jobs in the 1970s were recently auctioned off for $218,000. The sandals were originally expected to sell for $60,000.
- UK News says a petition to remove Prince William from his post has reached 38,000 signatures. The petition claims that ''William's being Prince of Wales is an "insult to Wales" and a symbol of "historic oppression" and even undermines Wales' standing as a nation.''
- The Hollywood Reporter says 12.1 million people watched the season 5 premiere of ''Yellowstone'' on Sunday night.
- John Wick 4 director Chad Stahelski says Keanu Reeves knocked himself out several times on the set. "Keanu spent months knocking himself out, getting good at nunchucks."
- Pop Culture magazine says Demi Moore has allegedly broken up with her boyfriend, Daniel Humm. The couple dated for less than a year.
- The Wrap says Len Goodman is leaving ''Dancing with the Stars'' after this season. He says, "I'd like to spend more time with my grandchildren and my family back in Britain. I cannot thank you enough, 'Dancing With the Stars' family. It's been such a wonderful experience for me."
- Brand Eating says Pop Tarts is celebrating the holidays by bringing back Frosted Gingerbread Pop-Tarts. A box of 12 costs $4.19
- News.com.au says Krispy Kreme donuts in Australia are selling Xbox donuts. The glazed donuts are covered with a green icing and white powdered sugar. The 'X' logo is stenciled in on top of the powdered sugar
______________________________________
Leno Burned In Gas Fire: The NY Post says Jay Leno was hospitalized on Sunday after one of his cars caught on fire and burned the left side of his face. His eyes and ears were not burned. Jay released a statement saying, "I got some serious burns from a gasoline fire. I am ok. Just need a week or two to get back on my feet"
Elton John's partner, David Furnish, tells Variety magazine that he would like to work with Britney Spears again. "He would love to work more with her, and actually work in person with her, because she was in LA and he was in London and it was recorded that way. It was actually my idea because we were talking about people to collaborate with. We talked and said, 'Wouldn't this be great to let Britney take a baby step to get her foot[ing] back, and if she wants to continue to go forward, that's her decision to make.' She can pick up the phone and speak to Elton about it at any time."
Vulture magazine says Dua Lipa will be joining Elton John for his upcoming shows this weekend in Los Angeles. His November 20th concert is going to be live streamed on Disney+
Jax tells TheThings.com that Tik Tok helped her be herself. "I've tried for so many years to create a brand, and then it would be like, 'Okay, never mind, this is not working.' Be sexier, be more mysterious, be grungy or whatever it is. TikTok was the first app that I, myself, was my brand. I could be myself and people loved it."
Taylor Swift tells Rolling Stone magazine that she still has the guitar she used as a teenager. "It's over in a corner of my room. I wrote some good songs with it, but I can't remember which ones. It would be kind of weird to finish a song and be like, 'And this moment, I shall remember. This guitar hath been anointed with my sacred tuneage!'"
Rosa Lynn tells Wonderland magazine that writing her song, 'Snap', was very therapeutic for her. "I wrote "SNAP" at 4 am, at home in my bedroom. I was on an emotional rollercoaster. I was heartbroken, scared, and confused. And that's how the concept of the song came to me. I just tried to get myself out of that mental and emotional state while writing the song. It was very therapeutic."
E! News says Rihanna wants Beyonce to walk in her next Savage X Fenty fashion show. She says, "I mean, Beyoncé got body. That would just trump everything for me."
Entertainment Tonight says Rihanna wants more kids with A$AP Rocky. A source tells the TV show, "Rihanna and A$AP are so in love and have the best time together. They are also a great team when it comes to being parents to their baby boy. Rihanna always dreamed of being a mom and she takes a lot of pride in it. She would love to have more children with A$AP in the future."
The NY Post says Gisele Bundchen is dating again. She was spotted having dinner with a jiu-jitsu instructor named Joaquim Valente. Giselle even brought her children along. Giselle and Joaquim met during a 2021 photoshoot for Dust magazine. A source tells Life & Style Weekly Magazine, "They've been close for a while and did a photo shoot together last year. They did keep in touch, and he was a shoulder to lean on amid the divorce."
Tom posted, "My days of leaving dishes in the sink are numbered…"
Newsweek magazine says Tom Brady's fans are blaming Gisele Bundchen for his poor start to the NFL season.
The Internet reacts ....
"Tom Brady been balling all year but he's 2-0 since the divorce coincidence?"
"Tom Brady now 2-0 since divorcing Gisele she was clearly holding him back."
"Tom Brady is 2-0 since becoming a single man. I'm just sayin..."
"Brady finally got rid of that major distraction and has returned to form!"
Variety magazine says Disney is allegedly no longer planning to do a female-led Pirates of the Caribbean movie.Margot Robbie is quoted by the magazine as saying, "We had an idea and we were developing it for a while, ages ago, to have more of a female-led—not totally female-led, but just a different kind of story—which we thought would've been really coool. But I guess they don't want to do it."
The Huffington Post says Mike Tyson and Evander Holyfield are making light of Mike biting Evander's ear in 1997 by selling cannabis gummies called Holy Ears. They will debut on Black Friday. Evander's full cannabis line will debut in 2023
Newsweek magazine says Jennifer Aniston's father, John, has died at the age of 89. She posted the following tribute online. "Sweet papa...John Anthony Aniston .You were one of the most beautiful humans I ever knew. I am so grateful that you went soaring into the heavens in peace - and without pain. And on 11/11 no less! You always had perfect timing. That number will forever hold an even greater meaning for me now. I'll love you till the end of time."
John was on the TV show ''Days of Our Lives''
Queen lead singer Adam Lambert tells Entertainment Tonight that he is open to recording with any of the original American Idol judges. "I want to hear Simon [Cowell] sing. Because I bet he can't. I bet Randy [Jackson] would be really fun, but it's got to be Paula [Abdul], you know, she's like, I love Paula. She's amazing."
Radar Online claims Ben Stiller allegedly wants to fix John Travolta up on dates. A source tells the website, "They've enjoyed a below-the-radar friendship for years. Ben can't stand to see John so lonely — and he's trying to do something about it. Ben knows a lot of nice women who would date John in a heartbeat. He's testing the waters without pushing too much.She must be kind and understanding. She also has to be ambitious and enterprising, appreciate the arts, have a loyal and generous heart and be family oriented."
Simon Cowell tells E! News that he wants to judge another reality TV singing competition with Britney Spears.''We spent so long on the phone talking about X Factor 2012 before we did it. There's a side of Britney a lot of people don't know. I mean, I was on the phone to her two or three hours every time. She was super smart, lovely ideas about how to launch someone else's career, which is critical if you're going to be a judge on one of these shows. So I had a fantastic relationship with her. If you're watching Britney and we make a show, please come back and do it with me. It would be amazing. I adore her. She really is interesting and she's so talented.''
TOP 7 THANKSGIVING MOVIES ... According to StudyFinds.org
1. A Charlie Brown Thanksgiving
2. Little Women
3. You've Got Mail
4. Addams Family Values
5. The Oath
6. Friendsgiving
Honorable mentions:
Krisha
Soul Food
Home For The Holidays
Tower Heist
Planes, Trains and Automobiles
Free Birds
Jana Kramer tells the Whine Down podcast that Captain America star Chris Evans ghosted her in 2012. ''So I had asparagus for dinner that night so I went to the bathroom and he immediately went after me. And so that's the last interaction that I remember is him going into the bathroom after I just went to the bathroom with asparagus pee and never hearing from him again," she said, adding, "I did the asparagus walk of shame out of his house."
5 Most Popular "Classic" Dishes During Friendsgiving ... According to a new article by the NY Post
54% of people like turkey
45% of people like mashed potatoes
39% of people like sweet potatoes
39% of people like beef tenderloin
36% of people like gravy
Most Overweight States... According to a new study by Wallethub based on 31 key metrics including sugar beverage consumption and obesity-related health care costs
1 West Virginia
2 Mississippi
3 Kentucky
4 Arkansas
5 Alabama
6 Tennessee
7 Louisiana
8 Delaware
9 Oklahoma
10 South Carolina
Least Overweight States... According to a new study by Wallethub based on 31 key metrics including sugar beverage consumption and obesity-related health care costs
1 Colorado
2 Utah
3 DC
4 Massachusetts
5 Hawaii
6 Minnesota
7 California
8 New York
9 Arizona
10 Washington
Holiday Inflation Survey
A new survey by Barnardo's reveals that 22% of people won't be buying their partner a holiday present this year because of inflation. Other findings:
- 24% of people won't be buying any Christmas decorations this year due to inflation
- 36% of people will be buying budget-friendly gifts for their partner this year
- 25% of people plan to do their holiday shopping at discount stores this year
- 21% of people won't be mailing Christmas cards this year due to inflation
Faking Holiday Cheer
A new survey by the personalized gift company Snappy reveals that 64% of people say it's hard to find the perfect holiday gift. Other findings:
- 42% of people have faked being excited after receiving a holiday gift from their friends
- 38% of people have faked being excited after receiving a holiday present from their parents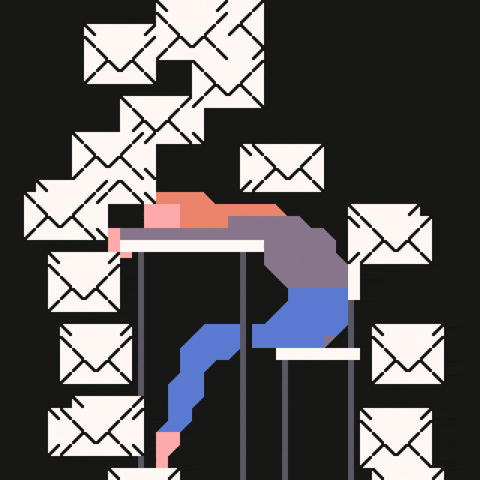 Dear Fonseca
I had dinner with my family on Sunday night. The kids were in the other room playing video games when I told my family that I am planning on buying two sets of holiday gifts for my four kids. Two of the kids are getting dollar store gifts because they were terrible in 2022. The other two kids will get everything they want on their Christmas wish lists because they were great this past year. My family is upset with me because I am playing favorites. They say it's wrong to do that. I disagree and say two of the kids are being rewarded and the other two are not. Whose side are you on... me or my family's? Is my gift giving plan flawed?