Fonseca Trending 10/29/21
Trending
- A study by the University of British Columbia in Canada reveals that children are 10 times more likely to be hit by a car on Halloween than on any other day of the year.
- The CDC says 44% of all Halloween related injuries are associated with carving pumpkins
- The American Academy of Pediatrics says 25% of Halloween injuries are due to falls related to putting up decorations or tripping over costumes
- WLNS says politician Mitt Romney is dressing as Ted Lasso for Halloween. He posted a video of himself in a college sweater and a Ted Lasso mustache along with the caption; "If you believe in yourself, and have clear eyes and full hearts—you can't lose."
- NBC says hot dog-flavored candy canes are sold out ahead of Halloween. Archie McPhee is selling the candy canes. Their pickle, bacon and ketchup-flavored candy canes are also out of stock. Kale and mac and cheese are available.
- Chain Store Age magazine says Walmart and The Gap are teaming up to launch a furniture collection that will consist of couches, ottomans, TV stands, rugs and more. The line will be priced from $50 to $630
- The JoBlo movie website says Jon Hamm is lending his voice to a new animated comedy series for Fox called ''Grimsberg''. The show is about a small town detective that tries to crack several cases
_____________________________________
Facebook Changing Name: WLNS says Facebook founder Mark Zuckerberg renamed his company yesterday. It is now called META. He says, "Our mission remains the same. It's still about bringing people together." Mark changed the name because of bad press and other negative factors working against the company
Social media reacts ... "I wonder if Facebook took the name Meta because of metaDATA" "This all happened because Zuckerberg never meta girl until college" "Auto spell has it right. Facebook's new name is Metamucil, not Meta. Accurately treats the user experience too!" "Facebook has named itself Meta, a word that means "please forget about all the leaked internal documents that are currently showing all the horrors of social media" "Breaking: Facebook's new company name is Meta. It still has all the same problems it had this morning"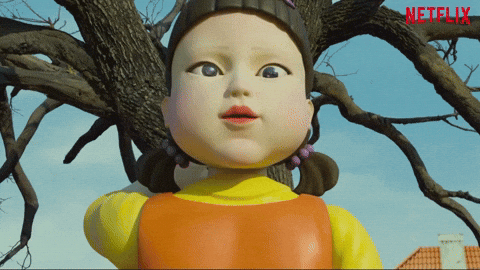 School Bans Squid Games Costumes: KXMA says three schools in the Fayetteville, New York area have banned kids from wearing Squid Game costumes to classroom Halloween parties today. ''Squid Games'' is a Netflix show about cash-strapped adults, who compete in a series of children's games in order to win money. If they lose, they are killed.
Superintendent Craig Tice sent a letter to parents that reads: "It would be inappropriate for any student to wear to school a Halloween costume from this show because of the potential violent messages aligned with the costume. Some of our younger students are talking about and mimicking aspects of the show/game at school so parents and guardians would have the opportunity to speak with their children themselves about it and reinforce the school message that games associated with violent behavior are not appropriate for recess."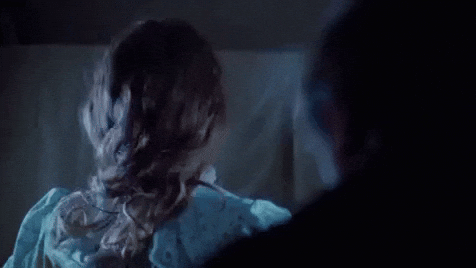 Exorcisms Won't Work On The Coronavirus: Yahoo News says the 15th annual Exorcism Conference is currently taking place in Rome. Spanish exorcist Father Miguel Martin says priests are not allowed to try and cast out the coronavirus from people. "Overwhelmingly we were asked to exorcise COVID from people who were sick. We were told under no circumstance should we perform the rite on a COVID patient."
The NY Post says Matthew Perry is planning to write a tell-all book about "Friends" and his addiction problems. He was paid mid-seven figures for the book. The memoir will be published in the Fall of 2022
Michael Jackson's son, Prince, tells The Mix that he was traumatized by his father's ''Thriller'' video. "After we finished the music video, he said 'You guys should be careful, you know you can't be around me when the full moon comes up, because that's real."
Contact Music says Jason Momoa tested positive for the coronavirus while on the set of ''Aquaman 2.'' A source tells The Sun newspaper, "Jason is fine luckily and is now isolating after getting a positive test. But it's a real headache for the film's bosses, who are now worrying about having to delay their tight filming schedule. Of course the safety of everyone working on the film is the most important thing and everyone is tested regularly. They are hoping this is a one-off and that they can work around Jason and continue filming on the production. Everyone is wishing him a speedy recovery and they're looking forward to having him back on set."
Will Ferrell tells The Hollywood Reporter that he turned down $29 million to do a sequel to "Elf". "I would have had to promote the movie from an honest place, which would've been, like, 'Oh no, it's not good. I just couldn't turn down that much money.' And I thought, 'Can I actually say those words? I don't think I can, so I guess I can't do the movie.'"
The Blast says Mayim Bialik has been trying to win over the crew of ''Jeopardy'' with cupcakes and kindness. One crew member says, "It is such a refreshing change to what life was like on set with Mike Richards who made it all about Mike Richards," one cast member shared. There is no doubt that Mayim is totally cut out for the job. She has the goods to back it up and is very pleasant and professional to all of us."
Chris Hemsworth is going viral because of his cheat meal. The Daily Mail says he recently landed in Los Angeles before going to a sports bar where he downed two large pizzas and three large orders of wings. Chris washed his meal down with a pint of beer
Hollywoodlife.com claims Tori Spelling is allegedly done with her husband, Dean McDermott. A source tells the magazine, "Tori and Dean are done. Dean has realized that he is happier being a single dad than in a marriage he's unhappy in. No matter what, right now, they just can't seem to get along. Tori has been making her own money. She realized she doesn't need the married life look to be a brand. She's working on her own and being self sufficient. Her self confidence is very high. She's feeling better about herself than she has in a long time and it's given her the strength to do it on her own. She even took the kids on a vacation alone without him and was starting to realize she could handle this and didn't need to be there as a partner with him."
Halloween Gossip
Jessica Chastain tells CBS that the home she stayed in while filming "The Huntsman: Winter's War" may have been haunted. "I really think it was haunted. We were doing a lot of night scenes and I came home at like 3.30 in the morning and I was so tired, and I had everything blacked out, all the lights. I had the one chandelier on a little bit and as I started to take my clothes off to put my pyjamas on, the light started to dim. And I thought, 'Ok, I might be having a stroke'. This is what happens, the lights slowly start to go dim. And then every light in the room, even the bedside tables, slowly started to go on - swear to God. Like I was on some alien spaceship, all white and then (click) it went pitch black. I actually said, because I was so tired, 'Ok I acknowledge you… I understand you are here and I don't want to kick you out but I'm just very tired so please let me sleep'. And it never happened again."
The National Enquirer claims Dana Carvey is haunted by Robin Williams' spirit.They quote Dana as saying: "Robin comes to me usually in a lucid dream state or during my meditationl."He's as big as life, happy and joking around, and telling me I should never worry about anything because it's all beautiful in the end. "Robin supported me when my health was bad, and he still supports me now. Robin's visits were a little spooky at first, but now I look forward to these little visits from my friend. "I go to bed with questions I want to ask Robin. I'll think about asking him about my kids' careers and my health. When I wake up, I review those questions. The answers come to me in one of Robin's character voices – it's amazing!"
Nicolas Cage tells Event magazine that he once bought a haunted house. ''I once lived in the most haunted house in America. The LaLaurie Mansion in New Orleans used to belong to Madame LaLaurie, a well-known 19th century socialite and serial killer. I bought it in 2007, figuring it would be a good place in which to write the great American horror novel. I didn't get too far with the novel. Someone once told me that my child, nine at the time, would be dead by the time he was 15. I immediately told that person to back away from the house and they did. My son, Weston, is now 23.''
Melissa McCarthy tells ITV that she once had an encounter with a ghost. "I lived in a house in Boulder, Colorado. It was a bunch of us - we were in college, and a bunch of us took this house over and we were the first people that were not from a family to live there. And there was a door that you had to really pull up the handle and hit with your hip (to open). And one night it flew open, slammed into something and shut."
Keanu Reeves tells ABC that he once saw a ghost. ''Yes, when I was a kid. I was in New York -- I was probably like six or seven years old, new apartment, we'd come from Australia. 'Renata, our nanny, was in the bedroom, and there was a doorway and all of a sudden this jacket comes waving through the doorway, this empty jacket - there's no body, there's no legs. 'Then it just disappears, and I was a little kid and I thought, 'OK, that's interesting,' and I looked over at the nanny and she's like this [freak out face]. 'Is that a ghost? Or just some weird floating jacket?''
Top 5 Scary Movies .. According to a new survey by Netflix
1. The Shining 2. A Quiet Place 3. Halloween 4. The Exorcist 5. Nightmare on Elm Street
Top 5 Family Halloween Movies .. According to a new survey by Netflix
1. Hocus Pocus 2. Beetlejuice 3. It's the Great Pumpkin, Charlie Brown (Yes, I'm aware that isn't a movie) 4. The Nightmare Before Christmas 5. Ghostbusters
Favorite Halloween Candy .. According to a new survey by Netflix
1. Reese's Peanut Butter Cups 2. Snickers 3. Candy Corn 4. Peanut M & Ms 5. Almond Joy
TOP HALLOWEEN CANDY HIDING SPOTS ... According to a new survey by One Poll
A high cabinet 32%
Their dresser 32%
Their desk 26%
Their closet 24%
Above the fridge 22%
In their bag 22%
In their car 18%
Under their bed 10%
Dear Fonseca
I was dozing on Wednesday night when my husband burst into the room in his Halloween costume. He left me mortified! We are going to my boss's Halloween party tomorrow night. My husband is wearing a spandex Superman costume that is 110 times too small for him. He is way too heavy for the costume. I didn't have the heart to say anything because he is so excited about wearing it. It's actually borderline inappropriate. I know my co-workers are going to laugh and make jokes. Is there a line we shouldn't cross? Does it matter because it's Halloween? Should my husband change his costume? What should I do?