Fonseca Trending 08/26/21
Honey Boo Boo Is Back . . . and She's Not Honey Boo Boo Anymore
HONEY BOO BOO is back, y'all. She'll be 16 years old on Saturday, and she just did a feature, along with a photo shoot, for "Teen Vogue". Oh, and she's not Honey Boo Boo anymore. She says, quote, "My mama did not name me Honey Boo Boo. My name is Alana." Her full name is Alana Frances Thompson, and sadly, her reality show fame has made it difficult to connect with people at school. Quote, "To be honest, I do not have many friends. At all. I don't trust nobody really, so I don't have friends." But one thing she does have is a sense of self-love. She says, quote, "Just because I got a little bit of extra meat on my bones, you want to hate me? I'll never get body shaming. I do not care. As long as I like myself, I'm good." Alana has had a lot to deal with thanks to her mother's substance abuse issues, but she seems to have weathered the storm. Quote, "When my mama got real bad with her [drug use], I didn't know where I was going to end up. I'm proud of myself for how far I've come."


15 Dog Facts for National Dog Day
It's National Dog Day! Here are a few dog facts to help celebrate. 1. 53% of Americans think dogs make better pets than cats. Only 21% said cats. Everyone else couldn't decide, or said they don't like cats OR dogs. 2. 49% of Americans consider themselves a "dog person." Only 21% said they're a "cat person." 3. 79% of women and 67% of men find it attractive when someone is outwardly affectionate toward dogs. 4. A recent survey found ALL states love dogs, but people in California, New York, and Washington love them the most. 5. 68% of dog owners let their dog sleep with them at least once a month. 6. A poll found 45% of Americans have at least one dog living with them. It was done before the pandemic though, so it might be higher now. 7. One in three Americans say a hot dog is a sandwich. That's not an ACTUAL dog fact, but it's dog-adjacent. 8. Our favorite dog breeds in 2021 are Labs, golden retrievers, and Alaskan malamutes. 9. 49% of us think we could beat a medium-sized dog in a fight. 23% also think they could take down a large dog if they really needed to. 10. Just like fingerprints, every dog's nose print is unique. 11. 70% of dog owners include their dog's name when they send out holiday cards. 12. Yawning is contagious, even for dogs. And they're four times more likely to do it if someone they KNOW yawns instead of a stranger. 13. Australian shepherds aren't from Australia. They were originally bred in the U.S. 14. Puppies are born deaf. They can't hear until they're around three weeks old. But dogs aren't colorblind like some people think. They can see blue and yellow pretty well. 15. The largest dog ever was a Mastiff named Zorba that weighed 343 pounds. The smallest was a Chihuahua named Milly that weighed ONE pound.
55% of People Would Like to Relive Their Childhood
If you had the chance to pause your exciting mid-pandemic life, to go back and relive your childhood . . . would you do it? In a new survey, 55% of people said they'd love to relive their childhood . . . specifically between the ages of seven and 10, when everything was "magical." There's also a list of the things adults miss MOST about childhood, and the top answers included: Not worrying about money . . . summer breaks from school . . . Christmas . . . always having energy . . . not paying any bills . . . not having to work . . . not having aches and pains . . . being really excited about birthdays . . . The excitement of going to the beach . . . sleeping soundly . . . the thrill of getting a new toy . . . and the excitement of hearing the ice-cream truck. It's unclear how many of those 55% would be willing to relive the WHOLE 18-year roller coaster, including all the terrible parts like algebra homework . . . going to the orthodontist . . . being forced to sell candy or magazines . . . and puberty.
Should You Strip the Bed Before You Check Out of a Hotel?
Is this polite or totally unnecessary? Some guy in the U.K. is trending online because of something he does every time he stays at a hotel. Before he checks out, he strips the SHEETS off his bed and stacks them up, just to make the maid's job a little easier. He posted a photo on Facebook of how he does it, and the Internet latched on. Some people think it's great and plan to start doing it. Other say it's unnecessary because maids are PAID to do it. So why do it for them? One person had a different take, and said it's "not right OR wrong . . . just weird." A few hotel maids also weighed in and said it's nice when guests do it, but they'd never expect people to.
Here's one thing you definitely DON'T need to do though. They said some people RE-MAKE their bed before they check out. But the maids have to strip the sheets off anyway, so there's really no point.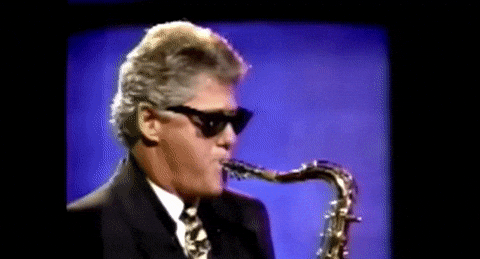 Monica Lewinsky Made Sure Her Thong Flash to Bill Clinton Was Depicted in the New "Impeachment" Series
MONICA LEWINSKY is one of the producers of the upcoming series "Impeachment: American Crime Story". But that doesn't mean she sugarcoated the way she was portrayed. Originally, the writer left out a scene where Monica flashed her thong to BILL CLINTON, because she didn't want to "re-traumatize" Monica. But Monica made her put it back in. She says, quote, "I'm incredibly experienced in understanding how people see this story. So, ultimately, I felt two things: "One was that I shouldn't get a pass because I'm a producer; and two, that it was unfair to the team and to the project because it would leave everybody vulnerable." "Impeachment" debuts on September 7th on FX . . . starring Beanie Feldstein as Monica, Clive Owen as Bill, Edie Falco as Hillary Clinton, and Sarah Paulson as Linda Tripp.
It's Women's Equality Day! 58% Say Their Female Friends Help Them Feel Empowered
It's Women's Equality Day, celebrating activism and female empowerment. And a new poll found a lot of that empowerment comes from the support of other women. 58% of women say their female friends help them feel truly empowered. Here are some of the most common ways women support other women . . . 1. Calling or texting to see if they're alright. 61% said their friends check in on them. 2. Helping to manage anxiety and depression. 3. Being there in times of grief. 4. Encouraging you to take risks, or do things you're afraid of. 5. Introducing you to new friends, which expands your social network. 6. Helping you learn new skills. 7. Offering up career advice.
The Best (and Worst) Marvel Movies
Someone over at TheWrap.com ranked ALL 61 Marvel movies, including the ones made by Sony and Fox studios. Here are the Top 10: 1. "Captain America: The Winter Soldier", 2014. 2. "Spider-Man: Into the Spider-Verse", 2018. 3. "Logan", 2017. 4. "Black Panther", 2018. 5. "Black Widow", 2021. 6. "Avengers: Infinity War", 2018. 7. "Captain America: Civil War", 2016. 8. "Thor: Ragnarok", 2017. 9. "Iron Man 3", 2013 10. "Spider-Man 2", 2004. And here are the 10 WORST: 1. "Fantastic Four: Rise of the Silver Surfer", 2007. 2. "X-Men Origins: Wolverine", 2009. 3. "Elektra", 2005. 4. "X-Men: The Last Stand", 2006. 5. "Fantastic Four", 2015. 6. "Daredevil", 2003. ("Bring Me to Life" by Evanescence, anyone?) 7. "Fantastic Four", 2005. 8. "The Punisher", 2004. 9. "Spider-Man 3", 2007. 10. "Howard the Duck", 1986.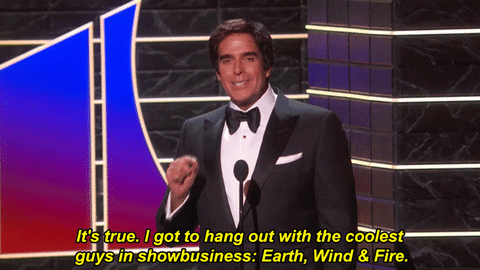 Today's Showbiz Highlights
1. HONEY BOO BOO turns 16, and she doesn't want to be Honey Boo Boo anymore. She says, quote, "My mama did not name me Honey Boo Boo. My name is Alana." 2. A 2020 Olympian from China said her gold medal is already peeling. The medals were made using recycled materials from Japanese citizens then plated with gold, but the Olympics Organizing Committee claims the peeling is only a protective coating. 3. Former UFC star KHABIB NURMAGOMEDOV is running his own promotion now, but without ring girls. He says they're "the most useless people in martial arts," and also, they make him feel uncomfortable. 4. All 61 Marvel movies have been ranked from BEST to WORST. The three BEST are: "Captain America: The Winter Soldier" . . . "Spider-Man: Into the Spider-Verse" . . . and "Logan". The three WORST are: "Fantastic Four: Rise of the Silver Surfer" . . . "X-Men Origins: Wolverine" . . . and "Elektra". 5. Food Network made their first scripted holiday movie and it'll premiere on Discovery+ in November. It's called "Candy Coated Christmas" and has REE DRUMMOND in her first acting role. 6. MONICA LEWINSKY is a producer of that new series "Impeachment", and she made the writers keep in the scene where she flashes her thong to BILL CLINTON. She says, quote, "I shouldn't get a pass because I'm a producer." 7. OLIVIA RODRIGO had to add HAYLEY WILLIAMS from PARAMORE and another writer to her song "Good 4 U" to acknowledge that it's an "interpolation" of the Paramore song "Misery Business". Olivia had to do this with another song last month. 8. MEN WITHOUT HATS reworked "The Safety Dance" as a midtempo ballad. The lyrics are the same, but they changed the title to "No Friends of Mine". The original came out 39 years ago. 9. LORDE stopped using her social media accounts because, quote, "I felt like my brain wasn't working very well anymore." But she did keep one account . . . the "New York Times" Cooking app. 10. TYLER FARR made a regrettable, early hours impulse purchase on Amazon . . . and posted the evidence online. It's a torn-up, weathered, and sad-looking hot tub that he'll probably never use.
11. Somebody asked DREW BALDRIDGE to go skydiving with the U.S. Army Golden Knights, and he accepted. He tandem-jumped with a specialist, and they took the plunge from 13,000 feet.