Fonseca Trending 08/23/22
Trending
- ABC says the average price for a gallon of gas is now $3.90. That's down a nickel from last week and from $4.44 a month ago.
- Chewboom says Krispy Kreme is celebrating National Dog Day on Friday with a new line of limited edition doggy donuts. They will be available all weekend long and are made with all-natural ingredients. Krispy Kreme is also giving away red bandanas for puppies
- The Wrap says 9.9 million people watched the premiere of The Game of Thrones spin-off, ''House of the Dragon'', on HBO. It was the largest viewing premiere audience for any new original series in the history of HBO.
- Gizmodo says "Thor: Love and Thunder" is going to start streaming on Disney+ on September 8th.
- Brobible says LeBron James got a gold king's crown implanted across his right eye tooth yesterday. It's a nod to his nickname The King.
- Chewboom says Smartfood is selling a new popcorn flavor at Sam's Club called Frank's Red Hot. The limited edition flavor sells for $5.98 a bag
- The Hill website says a bomb-sniffing dog shortage is now occurring because less dogs are being bred and trained for law enforcement purposes. Terrorism experts, law enforcement officials and dog breeders are meeting in North Carolina next week to try and remedy the shortage
- United Press International says David Rush, of Idaho, recently set a new world record when he inflated 10 balloons in 60 seconds using only his nose. David has broken 250 Guinness World Records to promote STEM education
______________________________________
People Eating Out More Because It Is Less Expensive Than Groceries: The NY Post says people are eating out more because it's less expensive than buying groceries. Food Economist David Ortega tells the newspaper, "Grocery prices increased 13.1% [in the last year] whereas food away from home prices increased substantially less than that — at about 7.6%. Consumers are seeing the price of groceries rise much more than the price of restaurants or fast-food establishments."
KXAN says the University of Texas is offering a new class about Taylor Swift. The course description reads, ''Students in the course will look at literary traditions and forms through a distinctly contemporary lens.''
Professor Elizabeth Scala says, "I want to take what Swift fans can already do at a sophisticated level, tease it out for them a bit with a different vocabulary, and then show them how, in fact, Swift draws on richer literary traditions in her songwriting, both topically but also formally in terms of how she uses references, metaphors, and clever manipulations of words."
Brobible says Tom Brady returned to the Tampa Bay Buccaneers yesterday after taking 11 days off. Rumors persist that he spent that time taping episodes of ''The Masked Singer''.
The Internet reacts to his return ...
''Must've gotten voted off''
''Guess he didn't win the masked singer. #maskedsinger''
The Pro Football Network says Brady left the Bucs to vacation with his family in the Bahamas. The vacation was approved by the team prior to training camp starting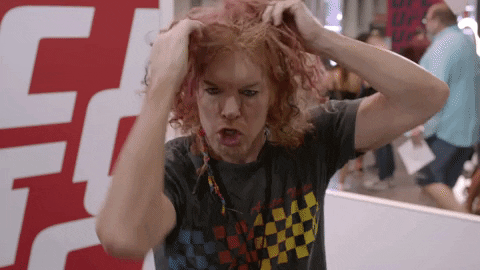 Brobible says the Internet trolled Carrot Top yesterday for posting a picture of himself betting on the Raiders to win this year's Super Bowl.
The Internet reacts ...
''The funniest thing carrot top has done in a long time''
''Guy really is a comedian''
TMZ says the reason Gary Busey was charged with harassment following the recent Monster Mania Convention is because he grabbed several women's butts and attempted to undo one woman's bra. The inappropriate behavior took place at a Double Tree Hotel. Gary attempted to apologize to the women
Gary told TMZ yesterday, "Nothing happened."
LAD Bible says actor Tom Hardy recently won a gold medal at a jiu jitsu tournament in the UK. He took down several opponents, who were much younger than him.
The Internet reacts ...
"You have to remember that Venom is inside him."
"He trained with the League of Shadows. Only one man stands a chance…."
American Pie star Jennifer Coolidge tells Deadline Hollywood that she wants Jennifer Lawrence to play her in a movie about her life. "If I could choose someone to play me, I think I'd have Jennifer Lawrence. I mean, I don't know if she'd like it — she'd probably refuse it — but I really like her."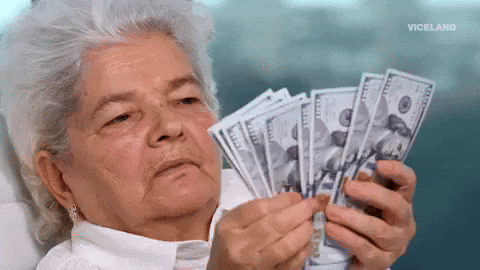 Highest Paid Movie Stars … According to a new report by The Daily Mail ... based on celebrities and their latest movie or new one they're starring in
Tom Cruise - $100M + (Top Gun: Maverick)
Will Smith - $35M (Emancipation)
Leonardo DiCaprio - $30M (Killers of the Flower Moon)
Brad Pitt - $30M (Formula 1 Drama)
Dwayne Johnson - $22.5M (Black Adam)
Will Ferrell and Ryan Reynolds - $20M (Spirited)
Chris Hemsworth - $20M (Extraction 2)
Vin Diesel - $20M (Fast X)
Tom Hardy - $20M (Venom 3)
Joaquin Phoenix - $20M (Joker 2)
Denzel Washington - $20M (The Equalizer 3)
Jason Momoa - $15M (Aquaman and the Lost Kingdom)
Eddie Murphy - $15M (Beverly Hills Cop 4)
Chris Pine - $13M (Star Trek)
John Stamos tells Collider magazine that he wants to play a superhero in the Marvel Cinematic Universe. "I would do it in two seconds. I haven't been offered anything. I often think I really know nothing about it. If I ever did, it would take me a month to try to figure it out. I might watch with my wife."
Personality Profile: How Your Dog Sleeps Reveals Their Personality ... According to a new study by the American Kennel Club
curled in a ball... dog is trying to get warm or is anxious and wants to shield themselves
sleeping on their side ... dog is secure and comfortable in their surroundings
belly up ... dog is relaxed and at ease and feels safe in their surroundings
lying on belly ... dog is in a deep sleep and trying to relax, but having trouble
The Superman (on stomach) ... dog trying to get cool
Back Seat Survey
A new study by Nottingham Trent University reveals that the average child asks, "Are We There Yet?" 32 minutes into a road trip or car journey. Other findings:
- 68% of kids throw a back seat tantrum because they are bored
- 57% of kids throw a back seat tantrum because they are hungry
- 62% of kids throw a back seat tantrum because their car journey is too long
People Pleaser Survey
A new survey by You Gov reveals that 49% of people would describe themselves as a people pleaser. Other findings:
- Women (56%) are more likely than men (42%) to describe themselves as a people pleaser
- 47% of people say others describe them as a people pleaser
- 64% of people say they put other's needs before their own
- 52% of people feel like they can't say no when someone asks them for something
- 36% of people often apologize or accept fault when they aren't to blame
Gossip Survey
A new survey by YouGov reveals that 68% of people say gossiping is bad for society. 5% of people say it is good while 21% say it's good as often as it is bad.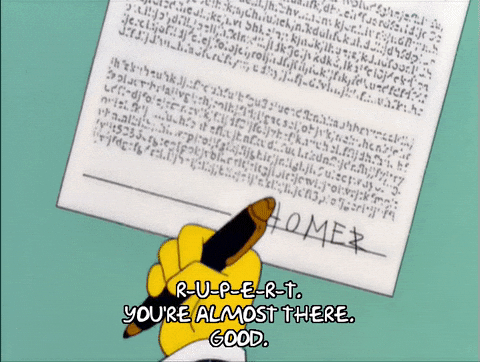 Dear Fonseca
My friends say my dating style is all wrong. They say I seem to have a new girlfriend every other month. They're right. When I meet a new woman, and think she's better than the woman that I currently have, I start dating her. I don't think there's anything wrong with allowing yourself to upgrade. My friends say my dating philosophy is wrong and that I'll never be happy or get married because I'm always looking for the next best thing. Why should I not want to upgrade to something better than I already have? Do you agree or disagree with my dating style?