Fonseca Trending 07/20/22
Trending
- Adweek says Netflix lost nearly 1 million subscribers during the second quarter of 2022. Their less expensive service with commercials will start in early 2023.
- TMZ says former boxing champ Floyd Mayweather recently purchased an $18,000 car seat for his grandson. The seat is lined with mink fur and is being placed in Floyd's $350,000 Rolls-Royce.
- The Verge says "Lightyear" is going to start streaming on Disney+ on August 3rd
- Female First says Eddie Murphy is going to star in a new holiday comedy for Amazon Prime Video. The film is called ''Candy Cane Lane''. The plot is being kept secret
______________________________
Coffee Makes You Live Longer: A new study published in the Annals of Internal Medicine says regular coffee drinkers have a lower chance of dying than non-coffee drinkers. Researchers studied 171,616 people to see how coffee affects their life. They found that people, who drink up to 3.5 cups of coffee a day, have a better chance at a longer life than non-coffee drinkers. Researchers also found that these coffee drinkers were 30% less likely to die from cancer and cardiovascular disease. Researchers studied instant, ground and decaffeinated coffee and found that all three contributed to a longer life. Doctors say the antioxidants in coffee reduce inflammation, boost energy and protect against disease
The NY Post says Brad Pitt wore a brown skirt to the Berlin premiere of his new movie ''Bullet Train''. He showed off his leg tattoos. One appears to be a human skull while the other is a rhinoceros face. Brad wore black combat boots and a matching brown blazer.
Side Action Sports says Jennifer Lopez may be good luck for the University of Texas' football team. The website says every time she has gotten married the team has won at least 11 games the next season.
2001 … J-Lo marries Chris Judd … Texas went 11-2 and won the Holiday Bowl.
2004 .. J-Lo Marries Marc Anthony … Longhorns went 11-1 and won the Rose Bowl.
US Weekly Magazine claims Alex Rodriguez is allegedly happy that his ex-girlfriend, Jennifer Lopez, married Ben Affleck. A source tells the magazine, "He's happy for her and happy that she's with the person she's meant to be with. He's in a new relationship now and is happy as well. He's traveling all over and living his best life. He's really focused on family, his career and what he's got going on. His relationship [with J.Lo] ended a while ago -- he's made peace with how things ended. He respects her and truly wishes her nothing but the best."
The Daily Express says James Corden was recently cycling through London when another cyclist cut him off. James flew off his bike and almost went into oncoming traffic. James shouted at the man. A source says, "Corden was fuming. This young cyclist just darted across the road and sent him flying. It must have really taken him by surprise. He had no cuts or bruises but it must have hurt. He ticked off the cyclist who said 'sorry'. Everyone just stopped and stared when they realised who it was.''
Closer Weekly Magazine says Kim Kardashian wants Pete Davidson to stop eating junk food. A source tells the magazine, "Kim has told Pete he has to stop eating junk, it kills her because he is tall and skinny. He can eat whatever he wants thanks to his metabolism and it drives her mad. She doesn't want that food around to tempt her away from her strict regime, he's made no secret of loving his late-night pizza and pasta binges. Kim has told him he needs to curb them because she wants to be even trimmer to promote her metallic swimwear and the material is very unforgiving. She can't afford to look lumpy or dumpy."
The NY Post says Kevin Hart and Mark Wahlberg recently enjoyed a $4,000 dinner together in New York. Someone else paid the bill as they dined on sea bass, lobster and chicken satay. The actors are in New York promoting different projects.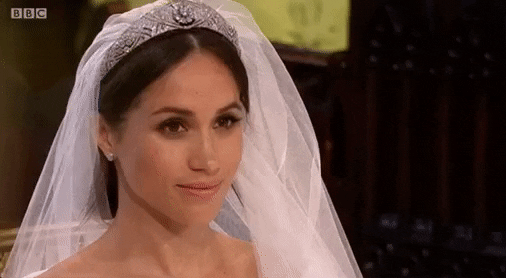 OK! magazine claims Meghan Markle allegedly feels trapped because she rarely leaves her home due to the paparazzi. A source tells the magazine, "Home is the only palace she feels totally safe, and she loves having privacy." She has her kids to keep her busy and can easily work from home. It must feel like Meghan's living in a gilded cage. She can't even run errands without a sea of people recognizing her, so she's started having assistants do it for her. It's just easier that way, but many feel like it must be hell to be stuck in the house as though she were locked in a prison – no matter how beautiful it is!"
The Globe claims the ring that Ben Affleck gave to Jennifer Lopez cost five times more than the one Alex Rodriguez gave to her. A jewelry source says Ben's ring could be worth as much as $10 million. "I would value the ring over $5 million and could be worth more than $10 million!''
Date Nights Are Getting More Expensive
A new survey by GoBankingRates.com reveals that the average rate for a babysitter is now $18.05 an hour. Other findings:
- Dining out costs 7.4% more than it did last year.
- New clothes cost 5% more than they did last year.
- Transportation costs have risen 7.9% over last year.
Dip Survey
A new survey by One Poll reveals that 60% of adults eat dip right out of the container. Other findings:
- Most popular dips .. salsa (32%) followed by guacamole (32%), spinach and artichoke (29%), queso (28%), Buffalo chicken (27%) and hummus (25%).
- What people are dipping ... tortilla chips (40%) followed by vegetables (36%), potato chips (38%) and pita bread (32%).
Pet Survey A new survey by the American Heart Association reveals that 70% of people de-stress by spending time with their cat or dog. Other findings:
- 30% of people de-stress by watching television
- 47% of people say their cat or dog helps them stay active
- 68% of people love snuggling with their dog
- 70% of people believe they would be more productive at work if their boss allowed them to bring their pet with them
Dear Fonseca
I was dropping my son off at camp the other day when one of the other mothers told me I should tone down my social media posts. She says posting pictures of myself in my new bikini, some of my workout gear and my short shorts could be embarrassing for my son. She says it could lead to bullying and might make him embarrassed of me. I disagree. I think it shows that I'm confident and happy to show off my body. I think my young son would be proud rather than embarrassed. Which side of the fence are you on? Mine or hers?