Fonseca Trending 06/13/21
Trending
- NBC says Jay-Z, the Foo Fighters, the Go-Go's, Tina Turner and Todd Rundgren will be inducted into the Rock and Roll Hall of Fame on October 30th.
- Business Insider says Chick-fil-A is planning to launch a new restaurant chain that will serve Chick-fil-A food in addition to wings and other fried offerings.Chick-fil-A has trademarked the name Outfox Wings.
- Adweek says NBC is ending "This Is Us" after season six
- The Verge says Target is going to stop selling Pokemon cards. They have signs in stores that read: "To ensure the safety of our guests and team members effective May 14th, Pokemon trading cards will no longer be sold in stores until further notice.''
- Newser says former ''Cosby Show'' star Phylicia Rashad, aka Claire Huxtable, has become a Dean at her alma mater of Howard University. She received a bachelor's degree in Fine Arts from the University in 1970.
______________________________________________
Ellen Ending Talk Show: Ellen is ending her talk show after 19 seasons. She plans to do a tell-all interview with Oprah today
Ellen tells The Hollywood Reporter, "When you're a creative person, you constantly need to be challenged – and as great as this show is, and as fun as it is, it's just not a challenge anymore. I was going to stop after season 16. That was going to be my last season and they wanted to sign for four more years and I said I'd sign for maybe for one. They were saying there was no way to sign for one.'We can't do that with the affiliates and the stations need more of a commitment.' So, we [settled] on three more years and I knew that would be my last. That's been the plan all along. And everybody kept saying, even when I signed, 'You know, that's going to be 19, don't you want to just go to 20? It's a good number.' So is 19. [Laughs]"
Ask for the reports her show has a toxic work environment, Ellen said, "It almost impacted the show. It was very hurtful to me. I mean, very. But if I was quitting the show because of that, I wouldn't have come back this season. So, it's not why I'm stopping but it was hard because I was sitting at home, it was Summer, and I see a story that people have to chew gum before they talk to me and I'm like, 'Okay, this is hilarious.' Then I see another story of some other ridiculous thing and then it just didn't stop. And I wasn't working, so I had no platform, and I didn't want to address it on [Twitter] and I thought if I just don't address it, it's going to go away because it was all so stupid.''
E! News says Ellen told her staff that her show was ending with a last-minute meeting on Tuesday
A former employee of Ellen's tells BuzzFeed News, "I think this is 'consequence culture.' People are like, 'cancel culture,' but no, this is a consequence of somebody and an institution that got away with fostering a super unhealthy and toxic work environment for a really long time," one former employee said. "I think they did all the right things to make it look like they were making changes — they fired some people, they gave tWitch an executive producer position because they didn't have a lot of diversity, and they made it look like they did all the right things, but it still wasn't enough. It all comes out in the wash at the end, and you realize this is really what she deserves and what the show deserves."
Maroon 5's Adam Levine tells Billboard magazine that he considers Blake Shelton his brother. "I couldn't hide my love for Blake if I tried. Seriously. I tried. Can't do it. Our friendship is and always will be one for the books. Whatever this whole surreal experience was, Im just happy I got to experience it with you. You're my brother for life."
Dua Lipa tells CheatSheet.com that she does her best to eat healthy. "I try and stay as healthy as possible whenever I can, but I also never stop myself from having treats, I do love naughty treats. But I try and limit it to days when I'm not as busy because if I do eat a doughnut it usually puts me in a food coma."
Billie Eilish tells NPR.org that the future excites and scares her. "I've always loved thinking about the future and thinking about what's going to be different about me and what's going to change and, you know, it's an exciting thought. It's also a pretty scary thought because you don't know the bad things that are going to happen, either. But I think it's important to look forward to the unknown, whatever it is."
Justin Bieber tells Rolling Stone magazine that he couldn't live in a small town. "I don't feel like I belong in a sleepy little town. I man, everyone has a routine and does the same thing every day, goes to the same bar and sees the same people. I just can't do that. My imagination and my creativity runs too wild."
Bruno Mars tells Parade magazine that his stage name came from a wrestler."Bruno is after Bruno Sammartino, who was this big, fat wrestler. I was this chunky little baby, so my dad used to call me that as a nickname. Mars came up because a lot of girls say I'm out of this world!"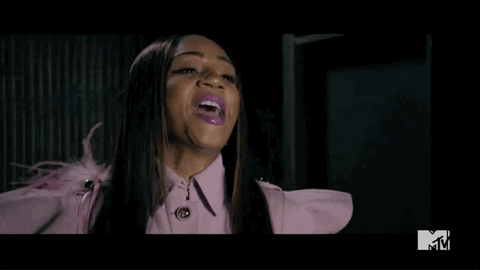 Complex magazine says Tiffany Haddish is the favorite to replace Ellen DeGeneres. A source tells the magazine, "Tiffany is a favorite, she has humor and empathy in spades. She's top of the list to get a daytime show – she's a fresh voice."
Hollywoodlife.com claims Ben Affleck tried to impress Jennifer Lopez on their Montana vacation by cooking for her. A source tells the website, "Ben had a great time with Jen in Montana, and he's happy they were able to spend some one-on-one time together for a few days. He isn't putting any expectations on things and is taking things one day at a time. Ben pulled out a few stops by trying to impress Jen during their trip, and he even cooked for her on one or two occasions. Perfect timing made Ben and Jen start this relationship. And since they are so familiar, things are going fast-paced, and they are loving it. Ben is very romantic and wears his heart on his sleeve, and they both have that East Coast mentality.''
The NY Post says a man tried to break into Ben Affleck's Los Angeles mansion.He posed as a security guard and jumped a perimeter gate. The man was wearing a hat that said "Security". The paparazzi, hoping to catch a glimpse of Jennifer Lopez, spotted the intruder and called the police. The man quickly fled on a bicycle.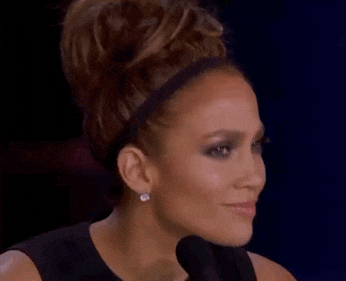 The National Enquirer claims Jennifer Lopez allegedly dumped Alex Rodriguez because she has a zero-tolerance cheating policy. A source tells the magazine, "In the past, she has a 'three strikes, you're out' policy. Now it's 'one strike and you're out.' Lopez is at the age where she has no time or patience for guys who make mistakes. Jennifer was incredibly hurt by Alex's behavior and naughty DMs that led to their breakup, but she knows it's a blessing in disguise.'' A-Rod is denying reports that he had been Facetiming models and reality TV stars.
A source tells Hollywoodlife.com, "Alex is a little jealous as his mind is racing on what Jen could be doing with Ben by possibly starting this new renewed relationship. A couple of friends are razzing him about it too and referencing that Ben is a Red Sox fan to add some fuel to the fire. But the thing that is really getting to Alex the most is that she got in a potential relationship so soon after theirs broke, because he still loves her. "It's really messing with his head that she may have moved on so fast and so easy. He doesn't want to strictly focus on hearsay from what he sees online. He wants the truth so he can start to know how to really mourn his lost relationship with Jen"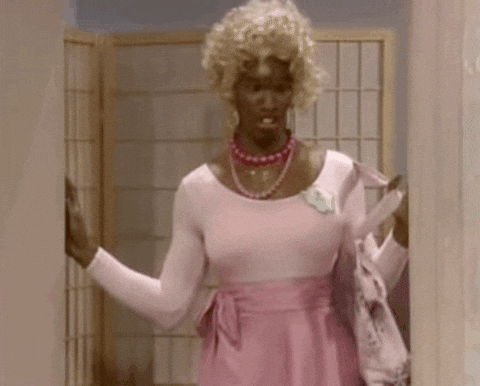 OK! magazine claims Jamie Foxx is allegedly hoping to reconcile with Katie Holmes now that things have cooled between her and Emilio Vitolo Jr. A source tells the magazine, "Jamie was disappointed, though he understood she needed more of a commitment. The word is it's all over between them. If Katie wants to meet up for some no-strings fun, he's game. She might take the bait, because their chemistry was off the charts!"
US Weekly Magazine says Meghan Markle is not planning a baby shower. A source tells the magazine, "Meghan doesn't feel a big baby shower with gifts is appropriate right now. There is too much strife in the world. She and Harry have been so involved with humanitarian issues, they both feel their time and resources can be used for a better purpose."
The NY Post says Bill Gates told his golfing buddies that his marriage to his wife Melinda was over a long time ago. "Bill did talk to his close friends on the golf course. He told them a while back that the marriage was loveless, that it had been over for some time and they were living separate lives."
Another source says, "She wants to get an annulment from the Vatican following the civil divorce, I'm told"
The Daily Mail says Pamela Anderson has ripped the Hulu TV show ''Pam and Tommy.'' The show is about her relationship with Tommy Lee. A source tells the paper, ''Pamela has no intention of watching this God awful show, absolutely not. Never... She's never heard of the actors playing her or Tommy, and doesn't care to know them. She and her family think the show is a cheap knock-off. The whole thing is a joke to them.''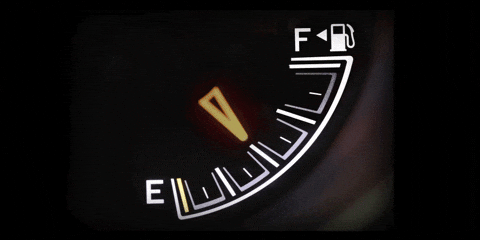 Gas Shortage Leads To Brawl: Newser says many U.S. gas stations are running out of fuel because of the Russian hacking of the Colonial Gas Pipeline. A man and woman brawled at a Knightvale, North Carolina gas station after she attempted to cut in line and get gas. The woman spit on the man before they started scuffling. The scrap ended when the man kicked the woman's smartphone into the street. The Daily Beast says the pipeline is expected to be back at full capacity by Friday MarketWatch says GasBuddy is the number one downloaded app as people hunt for cheap gas The Washington Post says over 10,000 gas stations are experiencing a gas shortage. NBC says the Colonial Pipeline restarted late yesterday afternoon.
Top 10 Highest-Paid Athletes in the World for 2021 … According to Forbes Magazine
Conor McGregor – $180 million ($22M on-field, $158M off-field)

Lionel Messi – $130 million ($97M on-field, $33M off-field)

Cristiano Ronaldo – $120 million ($70M on-field, $50M off-field)

Dak Prescott – $107.5 million ($97.5M on-field, $10M off-field)

LeBron James – $96.5 million ($31.5M on-field, $65M off-field)

Neymar Jr. – $95 million ($76M on-field, $19M off-field)

Roger Federer – $90 million ($0.03M on-field, $90M off-field)

Lewis Hamilton – $82 million ($70 million on-field, $12M off-field)

Tom Brady – $76 million ($45 million on-field, $31M off-field)

Kevin Durant – $75 million ($31 million on-field, $44M off-field)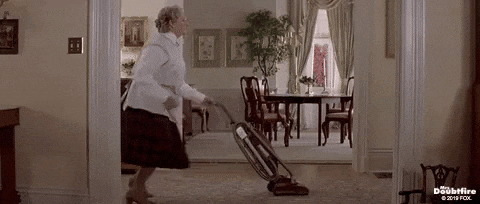 Chores Good For The Brain
A new study by the Rotman Research Institute in Canada reveals that doing household chores can help your brain stay younger and healthier for longer. Researcher Noah Koblinsky says, ''Scientists already know that exercise has a positive impact on the brain, but our study is the first to show that the same may be true for household chores,Understanding how different forms of physical activity contribute to brain health is crucial for developing strategies to reduce the risk of cognitive decline and dementia in older adults."