Fonseca Trending 04/18/22
Trending
- Today is Tax Day. The Washington Examiner says it takes 6.5 billion hours each year to prepare tax returns. The cost to do the paperwork is estimated at $210 billion.Individuals, who prepare their own tax returns, typically spend 12.5 hours filling out forms.
- Today is Tax Day. CNET says over 1 million Americans have unclaimed tax refunds going back all the way to 2018. The IRS is holding $1.5 billion in unclaimed tax refunds
- The Daily Mail says Blake Shelton celebrated Easter yesterday by dressing in a full-length pink bunny costume. He also wore pink bunny slippers as his family cheered. Blake captioned the video of himself with: "Happy Easter everybody. You're welcome."
- Deadline Hollywood says Steven Spielberg, Quincy Jones and Oprah Winfrey are going to produce a remake of ''The Color Purple''. Stephen Colbert musical director Jon Batiste is going to star in the film as a piano man named Grady
- Fortune Magazine says Ukrainians have started a crowdfunding campaign where they are taking donations for fighter jets. One pilot made a video where he said, "Buy me a fighter jet. It will help me to protect my sky filled with Russian planes that bomb my land, kill my friends, and destroy our homes and everything I have ever known. 'Explosions are decimating schools, homes, and hospitals. You have a chance to stop it. Give us wings to fight for our sky."
____________________________________
Hooray for Hollywood: Here are this past weekend's box office results.
1. "Fantastic Beasts: The Secrets of Dumbledore," $43 million. (CINEMA SCOOP .. The film cost $200 million to produce. It has earned $193 million worldwide.)
2. "Sonic the Hedgehog 2," $30 million.
3. "The Lost City," $6.5 million.
4. "Everything Everywhere All At Once," $6.2 million.
5. "Father Stu," $5.7 million. (CINEMA SCOOP .. The film cost $8 million to produce)
6. "Morbius," $4.7 million.
7. "Ambulance," $4 million.
8. "The Batman," $3.8 million.
Nationwide Lifeguard Shortage: Some public pools may not be able to open on Memorial Day weekend because of a nationwide lifeguard shortage. ABC says public pools are struggling in hiring lifeguards. Many teenagers, who are certified to be lifeguards, want to work with their friends. Managers say when one friend calls out sick they all do. The average starting pay for a lifeguard is $15 per hour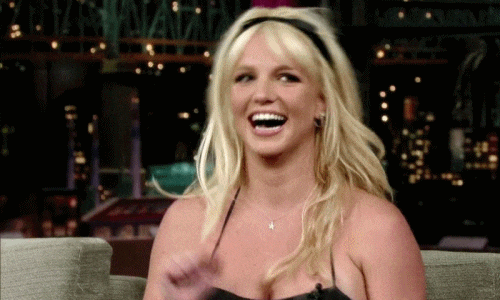 Hollywoodlife.com says Britney Spears will wait until after she gives birth to marry Sam Asghari. A source tells the website, "Britney and Sam are being playful with each other, and they are not married. She is going to wait until after she has the baby to focus on that and she will have 9 months to plan her dream wedding now. Sam and Britney have been calling each other husband and wife since they got engaged. She will continue to do so until they are married, which will not be kept a secret."
Josh Brolin tells the Happy Sad Confused podcast that he was almost cast as Batman instead of Ben Affleck. "It would have been the older, the more raspy, for lack of a better word…Honestly, that would have been a fun deal. And maybe I'll do it when I'm 80."
Jennifer Aniston tells People magazine that she is a sleepwalker. "I have been known to do that. I've been woken up by house alarms going off that I've set off. And I don't think I do that anymore — that was when I was super sleep-deprived. At least there's that silver lining. The body is saying, 'Now don't go out and set the alarm off again, okay?'''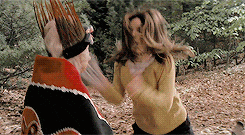 OK! magazine claims Sandra Bullock is allegedly hesitant about marrying her boyfriend of six years, Bryan Randall. A source tells the magazine, "Sandra talks about marrying Bryan, but whenever the conversation gets serious and turns to setting a date or making any solid plans, she gets cold feet. For years, Bryan hasn't wanted to push too hard because he knows her last marriage ended so badly. Bryan's proven he's never going to betray Sandra, so he takes it personally that she won't take that next step with him. Sandra can be very stubborn, and the more he pushes, the more she shuts down. There's no doubt she loves Bryan and wants to spend forever with him, but she's also very independent and doesn't want to be forced into anything.''
OK! magazine claims Keanu Reeves has allegedly proposed to his girlfriend, Alexandra Grant. A source says the proposal was done in secret. "Keanu popped the question after they returned home from Europe, where he was filming back-to-back movies, and she was there the whole time to support him. That's when he realized he can't live without her. It was a heart-to-heart with Sandra Bullock that finally inspired him to put a ring on it and he's so happy that he did. They started planning their dream nuptials, which will be very laid-back and take place outdoors before a small group of family and friends. Of course, they're writing their own vows — and no doubt it will get very emotional."
Daniel Radcliffe tells Celebrity Insider that he may direct a movie about his life. ''I want to become a director. I have a script based on my varied and unusual life, but so far, there is no time to implement it"
Nicolas Cage was recently doing a Q&A session on Twitter when he told fans he would love to be in a Muppets movie. "I've gotta agree with you man, I would love to be in a Muppet movie. I think Kermit and I could be best friends, and I've always had a crush on Miss Piggy."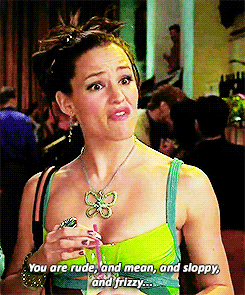 OK! magazine claims Jennifer Garner is not ready to marry John Miller. A source tells the magazine, "Jennifer and John have dialed things back and are taking a bit of a breather. John would love to be with Jen 24/7, but she tends to set boundaries. Recently, they're not spending nearly as much time together. They've also stopped talking about getting married, which is a red flag to a lot of their friends. Even if she was just having fun, it doesn't bode well for her and John. Word is, she's reevaluating their relationship. She really likes John, but she just doesn't seem ready to commit anytime soon.''
Kaley Cuoco tells Glamour magazine that she cried when Kate Hudson got a role in "Knives Out 2" and she didn't. ''I was so convinced that my bags were packed for Greece. And then I didn't get it. I was so devastated. And I'm not [normally] devastated over roles. I had done chemistry reads. I had done Zooms. And I didn't get it. I cried and I cried all night long. And it went to Kate, who's great."
Bol News claims Blake Shelton and Gwen Stefani may have a second wedding in the next couple of months. A source tells the site, "Now that things are better Covid-wise, they want to have a huge second wedding at the ranch over the long Fourth of July weekend. They've had their issues over where they're going to live full-time, Gwen's neat-freak ways at home and Blake's feelings about converting to Catholicism, but focusing on this has brought them closer.''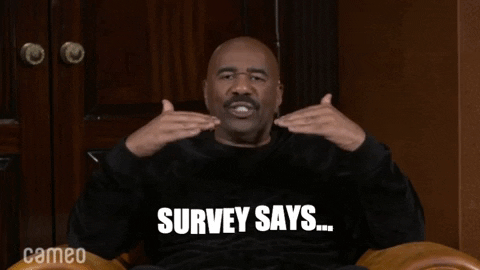 Top Ways Singles Meet Other Singles ... According to a new survey by One Poll
dating apps 54%
out and about 51%
friends and family members 33%
Tax Survey Today is Tax Day. A new survey by Harris reveals that 57% of Americans believe they are unfairly taxed with high rates. Other findings:
- 50% of Americans believe businesses submit misleading tax filings
- 60% of people say high income earners are more prone to cheating on their taxes than low and middle-income earners.
WHY DO WOMEN CHOOSE NEW HAIR COLORS? …. According to a new survey by Better-Natured
To keep themselves looking young - 28%
To express themselves - 28%
Boredom - 21%
It was recommended by a spouse or partner - 21%
To embrace their age - 21%
Their hairdresser suggested it - 20%
Infidelity Pet Survey
A new survey by the dating site Illicit Encounters reveals that 22% of unfaithful women own a cat. Other findings:
- 19% of unfaithful women own a tropical fish
- 17% of unfaithful women own a hamster
- 12% of unfaithful women own dogs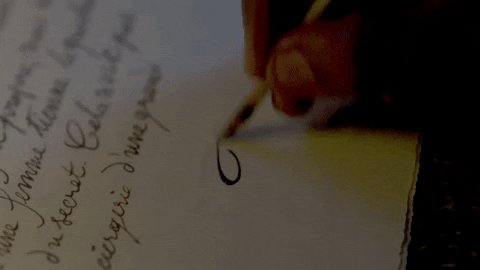 Dear Fonseca
My 14 year-old daughter and I were out shopping on Saturday when she wanted to look at bathing suits. She is extremely curvy and started trying on bikinis. She asked how she looked in them. I froze and didn't know how to respond. If I say, 'not good', it will kill her confidence. If I say she looks good, then I will be lying. I quickly distracted her by telling her we needed to go to another store. Summer is coming and I'm sure we'll be out swimsuit shopping again. How would you handle this if you were me?