Fonseca Trending 02/27/22
Trending
- TMZ says a Los Angeles sculptor marked the anniversary of Kobe Bryant's passing yesterday by placing a temporary statue at his helicopter crash site.Artist Dan Medina created a 160-pound bronze figure of Kobe and his daughter, Gigi. The base of the statue reads, "Heroes come and go, but legends are forever." Dan hopes the city of Calabasas will allow him to permanently place a larger version of the sculpture at the site in the future.
- Thrillist says the price of Oscar Mayer hot dogs and Velveeta cheese are expected to rise. Kraft says Velveeta prices will jump by 6.6% beginning in March while Oscar Mayer bacon prices will jump by 30%. Hot dog prices will jump by 10%. The price of Kool-Aid and Capri Sun will see a 20% spike. Kraft says the price increases are due to inflation and supply chain issues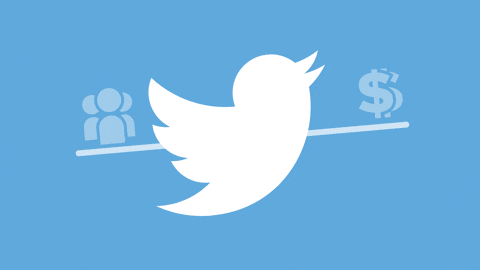 - Twitter is testing a new feature called Flock. It allows users to share tweets with a specific group of friends instead of the entire world. The feature is similar to Instagram's 'Close Friends' feature.
- Brett Favre tells WNSP that he thinks Aaron Rodgers is leaving the Packers. "I think we may have seen the last of Aaron in Green Bay. It's just a gut. Nowadays, guys play a lengthy career with a team and move on. Obviously, Tom Brady. Joe Montana. Peyton Manning. So it's not uncommon for guys to switch teams after a long, productive career somewhere else and my advice would be if your gut's telling you 'I want to try my hand somewhere else, it's kind of gotten stale or stagnant here,' then go give it a try. I think sometimes it's reinvigorating."
- Forbes says CBS has announced the houseguests for the upcoming season of ''Celebrity Big Brother''. They include Diff'rent Strokes star Tom Bridges, Saturday Night Live star Chris Kattan, N'Sync's Chris Kirkpatrick, Queer Eye For The Straight Guy's Carson Kressley, John Mellencamp's daughter, Teddi Jo Mellencamp, former NBA star Lamar Odom and Travis Barker's ex-wife, Shanna Moakler, among others
- Brand Eating says Papa John's is celebrating Valentine's Day with heart-shaped pizzas. They will be available starting on February 7th and cost $11.99
- TMZ says Kim Kardashian and Pete Davidson had dinner at Jeff Bezos' Los Angeles home on Tuesday night. They spent several hours at his Beverly Hills party.
- Fox News says Peter Robbins, the voice-over artist for Charlie Brown, has died. He took his own life and was 65.
_____________________________________
Mariachi Band Serenades Preemie: WGN says eight month old Santiago Garcia spent eight months in the NICU at Chicago's Comer Children's Hospital. His father, Angel Mendez, celebrated his recent release with a mariachi band serenade. Santiago was born at 26 weeks and weighed only two pounds. He underwent several surgeries in order to survive. He is now home with his family.
Complex magazine says the city of Ottawa, Ontario, Canada has named a street after Ryan Reynolds. Mayor Jim Watson says the street is named Ryan Reynolds Way. "It's clear that Ottawa does have a special place in Ryan's heart''. Ryan grew up in Ottawa. He Tweeted: "This is an incredible honour and a deal is a deal, Mr Mayor. I 've changed my daughter's name to 'Ottawa.'"
OK! magazine says Home Alone star Macaulay Culkin has gotten engaged to his girlfriend, Brenda Song. The couple have an eight month old baby boy named Dakota. Brenda was spotted in Hollywood with a giant diamond ring on her finger. She previously posted the following message about Macaulay; "My unicorn that I never thought could exist, I am luckiest person in the world because I am loved by you."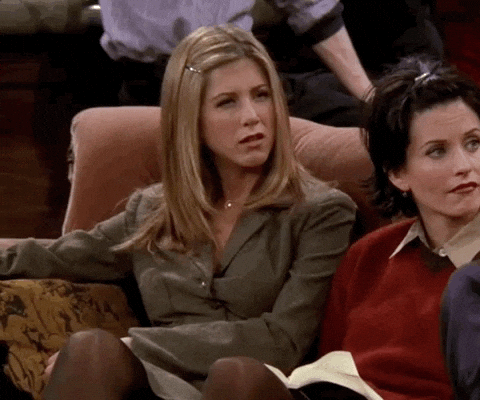 Contact Music says "Friends" star Courteney Cox is launching a new line of cleaning products inspired by cosmetics. She says, "We decided to make a beauty line for the home. I'm obsessed with design and my home, and I wanted the home to smell like something that I'd want to wear. During the pandemic, we were so used to the smell of Clorox, but then you're like, 'OK, we're still at home,' and I didn't want my house to smell like that anymore!"
Her line will debut in March
The Sun says Brad Pitt is allegedly dating a singer named Lykke Li. A source says she is a Swedish pop star. "Brad and Lykke have been able to fly under the radar so easily because they're neighbors. It's worked out perfectly for Brad, to have someone he likes living so close."
US Weekly Magazine says Kelly Clarkson's divorce from Brandon Blackstock could get nasty. A source tells the magazine, ''She is devoting 100 percent of any free time she has preparing for the trial. When not filming her talk show, she is hunkered down with [attorney] Laura Wasser. She will not even entertain the idea of settling with Brandon. He will not get one penny from her that isn't ordered by the judge. It's going to be nasty.''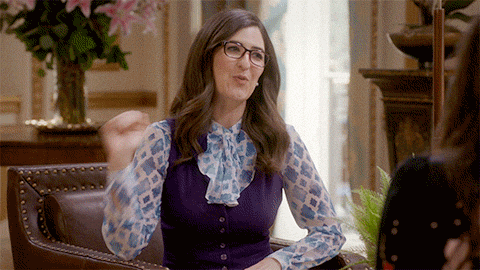 In her new documentary, Janet Jackson says she never had a secret baby with James DeBarge in the 80s. "I could never keep a child away from James. How could I keep a child from their father? I could never do that. That's not right. A lot of the kids thought I was pregnant 'cause I had gained weight and I had started taking birth control pills. And back then, you could pick up weight taking them, and that's what happened to me, so that rumor started going around. These were rumors that were just flying around, honey, like hash in a diner. Where was the baby? Nobody saw a baby. I mean, she was there with us all day, every day. Where was the baby?"
Nicolas Cage tells the LA Times that he has gotten a pet crow named Hoogan. "Crows are very intelligent. And I like their appearance, the Edgar Allan Poe aspect. I like the goth element. I am a goth."
Britney Spears says she had tight restrictions during her Las Vegas residency. She posted; "People don't know this but when I did Vegas, I was never allowed to go to the spa … they didn't want me having coffee or tea so my friends from home would show up going to the spas drinking champagne no lie and I was the loser working and entertaining them at night … doesn't sound like a good deal to me either !!!!"
The NY Post says Everybody Loves Raymond star Brad Garrett has married IsaBeall Quella. He is 61 while she is 37. Brad tells People magazine, "I married the love of my life. Her, not so much." The couple dated for seven years before getting engaged. Brad once told Entertainment Tonight , "I'm with someone now who's a little young. We had an AMBER Alert the other night when we went to the movies."
Entertainment Tonight says Kaley Cuoco recently got pranked on the set of her TV show "Flight Attendant". The show's stylist, Moon, placed fake cockroaches all over Kaley's bathroom. Kaley walked in and screamed. She posted a picture of the roaches along with the caption; "This is what I walked into. It never ends. I live in constant fear around here lol."
Python Found Hiding Under Toddler's Bed: Newsweek magazine says a python was recently found hiding under a three-year-old's bed in Queensland, Australia. The toddler's parents were putting her down for a nap when they saw the snake's tail poking out from underneath the bed. They called a wildlife expert to remove the seven-foot python. He says, They were pretty freaked out as anyone would be to find a snake under their children's bed. It's fortunate it's not a poisonous snake but given its size, for a small child it could do significant damage. They normally have long teeth. I've been bitten by multiple and have been bitten several times. It causes a lot of bleeding and in a child could be much worse."
World's Tallest Rose Is 22 Feet
With Valentine's Day approaching, Stephen and Amy Boucher, of West Hartford Connecticut, may have the world's largest rose. It's 22 feet, 10 inches tall. Stephen and Amy planted the rose three years ago. They beat the old world record for the tallest rose by four feet.
Valentine's Day Survey
A new survey by YouGov reveals that 18% of people don't want a gift on Valentine's Day. Other findings:
- 33% of people want a card on Valentine's Day
- 29% of people want a nice dinner out on Valentine's Day
- 28% of people want chocolate or candy on Valentine's Day
- 35% of women want flowers on Valentine's Day
Top Ways People Plan To Improve Their Health In 2022... According to a new survey by Vida
Eat healthier (37%)
Get more sleep (36%)
Keep active or exercise (36%)
Read (31%)
Talk to friends or family (30%)
Take supplements or vitamins (29%)
Enjoy some comfort food (27%)
Focus on positive affirmations (27%)
Meditate (27%)
Pursue a hobby (26%)
Practice mindfulness (25%)
Deep breathing (24%)
Dear Fonseca
I'm upset with my daughter's elementary school. Her third grade teacher sent a letter home the other day saying that the kids can hand out Valentine's Day cards, but cannot sign them with the word 'love'. I think the teacher is being too politically correct because Valentine's Day is all about love. Where do you stand on this?