Fonseca Trending 01/19/21
Trending
- The Grammys have been rescheduled and are going to be held on Sunday, April 3rd in Las Vegas. Trevor Noah will host
- The NY Post says comedian Louie Anderson has been hospitalized as he battles cancer. The 68 year old was diagnosed with diffuse large B-cell lymphoma, the most common type of non-Hodgkin lymphoma
- The Daily Mail says Amy Schumer underwent liposuction surgery and now weighs 170 pounds. She posted pictures and has lost 40 pounds since having the surgery
- Newsweek Magazine says the world's oldest man, Saturnino de la Fuente García, of León, Spain, has died at the age of 112. He said the secret to living a long life was "a quiet life...and do not hurt anyone." Saturnino has seven daughters, 14 grandchildren and 22 great-grandchildren.
- The Wrap says Spider-Man star Willem Dafoe is going to host ''Saturday Night Live'' on January 29th. Katy Perry will be the musical guest
- Pop Culture magazine says NBC has cancelled Ellen's game show ''Ellen's Game of Games''. The show will end after its fourth season
- Valerie Bertinelli says she honored the late Betty White by eating a hot dog and downing vodka. Those were two of Betty's favorites. The women starred together on ''Hot in Cleveland''
- The Daily Mail says John Mayer paid for a private jet to fly Bob Saget's body from Florida to Los Angeles. The comedian was laid to rest last Friday.
- The Daily Mail says filming on George Clooney and Julia Roberts' new movie has been halted because of the coronavirus. The paper says the stars are flying back from Australia because of a large covid outbreak there.
- The Sports Business Journal says Dale Earnhardt Jr. is launching a new vodka called High Rock. It will cost $18 a bottle. Dale and his wife, Amy, have been developing the vodka for months
- CBS says Jamaica is sending a four-man bobsled team to the Olympics. It's the first time in 24 years they will be sending a team to the Winter Games.
_____________________________________
White Castle Cancels Valentine's Day Dinner: People magazine says White Castle won't be taking Valentine's Day dinner reservations this year, but will be offering a special meal called The Love Cube. The special meal includes eight sliders with cheese, two small soft drinks and a choice of two sides for $14.99. White Castle plans to celebrate Valentine's Day with a new strawberry swirl cheesecake dessert.
White Castle is canceling their annual Valentine's Day dinner because of the coronavirus. They say, "We had hoped to take reservations this year, but out of an abundance of caution for the health and safety of our customers and team members, we decided the best thing to do is shift our focus to an experience that customers can take with them. Next year, though, we have every intention of bringing back the in-Castle dining for the biggest Valentine's Day yet!"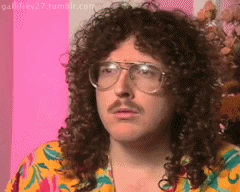 Screen Rant says ''Harry Potter'' star Daniel Radcliffe is going to play Weird 'Al' Yankovic in a new movie about the singer's life. Weird Al says, "When my last movie UHF came out in 1989, I made a solemn vow to my fans that I would release a major motion picture every 33 years, like clockwork. I'm very happy to say we're on schedule. And I am absolutely thrilled that Daniel Radcliffe will be portraying me in the film. I have no doubt whatsoever that this is the role future generations will remember him for."
The Daily Mail says Tom Brady recently launched his new clothing line. He is selling blue hoodies for $95. They resemble the hoodie that was featured in a 2005 Simpsons episode that ran after the Super Bowl. Brady's name appears in white on the hoodie.
Hollywoodlife.com says Britney Spears' attorney sent a letter to her sister, Jamie Lynn, asking her to refrain from talking about her during her book tour.
The letter reads ... "Dear Ms. Spears: As you know, I represent your sister Britney Spears, and I write at her request concerning the above-referenced matter. We write with some hesitation because the last thing Britney wants is to bring more attention to your ill-timed book and its misleading or outrageous claims about her. Although Britney has not read and does not intend to read your book, she and millions of her fans were shocked to see how you have exploited her for monetary gain. She will not tolerate it, nor should she. You of all people know the abuse and wrongdoing Britney had to endure during the conservatorship, after initially growing up with a 'ruinous,' alcoholic father. In fact, your own book reportedly states that your father 'spent most of my life in that cycle of ruinous behavior. His bouts of drinking caused me periods of torment and sorrow. As I have previously stated, having endured a 13-year conservatorship that stripped her of civil rights and fundamental liberties, Britney will no longer be bullied by her father or anyone else.''
Machine Gun Kelly tells Vogue magazine that Megan Fox's engagement ring was designed to hurt her finger if she takes it off. "The concept is that the ring can come apart to make two rings. When it's together, it's held in place by a magnet. And then it forms an obscure heart. The bands are actually thorns. So if she tries to take it off, it hurts…"
Hollywoodlife.com says Pete Davidson thinks it's funny that Kanye West threatened him in a song. A source tells the website, "Pete thinks it's totally hilarious. Not just that. He thinks the whole tabloid drama with him, West and Kardashian is hilarious. He loves it. It's funny to him that the press wants to know his every move all of a sudden."
The Sun says Kim Kardashian has allegedly bolstered security at her home because she thinks Kanye West is uncontrollable. A source tells the newspaper, ''Kanye has caused a lot of drama lately with the family [and] they're not happy with what's transpired over the last few days. Kim is hoping the divorce is settled soon, and she's ready for that chapter to close for good even if Kanye will remain in the picture as a father. She's hired a new security team - so there was no one with any previous connection to Kanye. He can't just walk in there. He signed over the house to her and she paid him money for it. She's really worried and feels under attack."
Jamie Spears' new book, "Things I Should Have Said: Family, Fame, and Figuring It Out," was released yesterday. The Blast says Britney Spears' fans are giving the memoir one star reviews ...
"Don't buy this book! It's abt throwing her sister under the bus! The abuse towards her sister for money continues…. Don't give her a platform , she should be ashamed and to do this when her sister has finally gotten some freedoms back …. Pathetic! Mentions Britney's name over 200 times!"
"More of a tell-all than a memoir. While we can't know the facts behind the scenes, her account of events feels disingenuous and dramatized with a skew towards the author's moral infallibility. All of the stories are intended to present Jamie Lynn as a bullied martyr, but they end up falling flat when, every time, everyone in the world is at fault but her."
"This book was written by a scammer about a person who is actually hurting. She wanted to monetize her own sister's pain, and here it is in book form. I would give zero stars, but it's not possible. Painful."
Spider-Man star Willem Dafoe tells GQ magazine that he wants to play a Joker character in Joaquin Phoenix's next Joker film. "There is something interesting about, like, if there was a Joker imposter. So it would be possible to have not dueling Jokers but someone that [claims] to be the Joker that isn't the Joker. And that kind of opens up the possibility of an interesting story, particularly if you had Joaquin Phoenix's Joker, and then you had someone who was either imitating or riffing off what he did. I fantasized about that. But other than that I am not talking to anybody [about it], you're the first one."
The NY Post says Keanu Reeves gives away so much of his money because he is embarrassed by how much he's made. A source tells the newspaper that he has earned $315 million from acting. "He's somewhat embarrassed about that. Keanu's given away a lot of money and done a lot more for people than most will ever know. He knows how lucky he is. Unlike many Hollywood mega stars, he never takes any of this for granted."
The paper says Keanu once gave $20,000 to a Matrix set builder after he learned the builder was having financial difficulties.
Company Hiring Heartbreak DJ
NBC says Finance Buzz is hiring a person to listen to break-up songs for 24 hours. The company's ad reads ...
We're looking for someone who has recently gotten out of a relationship to listen to 24 hours of heartbreak-inspired songs. Breakups are never easy, and they can be costly! We'll pay the hired DJ of Heartache $1,100 to listen to some of the most infamous heartbreak hits, then categorize them into 5 new playlists to become the soundtrack of every breakup phase.
After listening to anthems of the heartbroken for 24 hours, you'll help us generate playlists for each of the five stages of grief after a breakup:
Denial
Anger
Relapse
Depression
Acceptance (or as we like to call it – moving on!)
** People can apply for the job by Googling: '' FinanceBuzz DJ of Heartache.''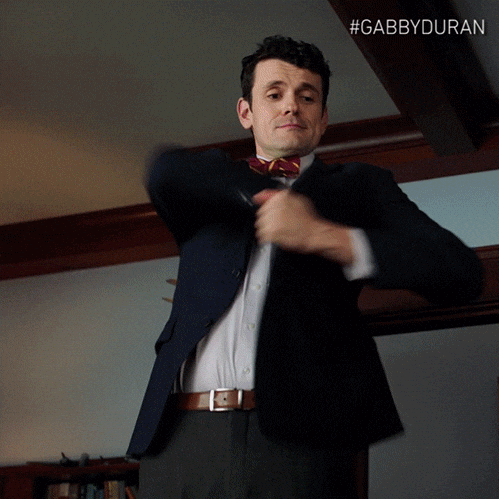 Top Reasons Couples Sleep In Different Rooms... According to a new survey by Mattress Online
Snoring (48%)
Tossing and turning (15%)
Stealing the duvet (13%)
Watching videos on TikTok/social media (9%)
Taking up too much of the bed (9%)
Different working from home or work schedule (6%)
Energy Survey
A new survey by One Poll reveals that 49% of people try to keep their energy up during the day by drinking coffee. Other findings:
- 45% of people try to keep their energy up during the day by downing energy drinks
- 47% of people say they crash between 1 p.m. and 3 p.m.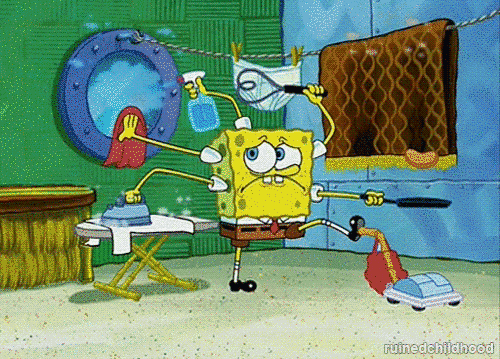 Cleaning Survey
A new survey by the eco cleaning brand Purdy and Figg reveals that 92% of people say a clean home makes them happy. Other findings:
- 68% of people enjoy cleaning their kitchen
- 72% of people like cleaning their bathroom
Dear Fonseca
My husband has been reading about how people are tracking one another by placing Apple AirTags in or on cars. Our 16 year-old daughter just started dating and driving. My husband wants to place an AirTag in her car so we can track her. I told him it's an invasion of privacy and will cause her to lose trust in us if she finds it. I said we have to trust her and allow her to make mistakes so she can learn from them. He disagrees and says being able to track her will allow us to catch problems before they happen. My husband and I are totally at odds over this. Who do you side with?