Fonseca Show Trending (Aaron Fonseca) 05/25/23
Our Best Of Calls:
Trending
- Yahoo News says Walmart is dropping Summer grocery prices to pre-inflation levels. The company plans to keep prices low through July 15th. They are also dropping prices on Summer cookout foods including chips, burgers and hot dogs.
- Fortune Magazine says the world's wealthiest man, Bernard Arnault, lost $11 billion on Tuesday. Bernard runs Louis Vuitton and lost the money when the company's stock dropped. Bernard is now worth $192 billion or $12 billion more than Elon Musk
- The Daily Mail says the man with the world's longest nose has died at the age of 75. Mehmet Özyürek had a 3.5-inch schnozz. He died of a heart attack prior to brain surgery.
- Gizmodo says the luxury brand Caviar is selling a $180,000 iPhone case that has a built-in Rolex watch on the back of it. The Caviar Daytona 24k gold case has black accents and a mini speedometer, fuel gauge and oil gauge.
- Legal Newsline says a Chicago judge has tossed out a lawsuit against Trident gum. Chicago lawyer Spencer Sheehan was suing on behalf of his clients because they claim the gum does not contain real mint or peppermint. The judge in the case ruled; "The packaging doesn't even use the word 'mint.' Further, mint leaves in a garden are green, and the mint leaves on the Trident packaging are blue." Sheehan once sued Pop-Tarts because it's strawberry flavoring comes from pears and apples and is dyed red.
- The Impulsive Buy website says Sprite-flavored Tic Tacs have hit store shelves.The lemon lime mints are available for a limited time
- US Weekly magazine says 'The Family Stallone' on Paramount+ has already been renewed for a second season. A spokesman for Paramount+ says, "The response to the show so far has been tremendous. We are excited to announce fans will be able to see much more of Sylvester and his family as we have given the show a second season."
- Business Insider says Oprah Winfrey might be a possible replacement for California Senator Dianne Feinstein. Cali Governor Gavin Newsom is reportedly considering Oprah as one of the people that he could appoint if Feinstein willingly leaves her seat due to health concerns
______________________________________
R.I.P. Tina Turner: TMZ says Tina Turner has died at the age of 83. Her representative says, "Tina Turner, the 'Queen of Rock 'n Roll' has died peacefully at the age of 83 after a long illness in her home in Kusnacht near Zurich, Switzerland. With her, the world loses a music legend and a role model." Tina suffered a stroke in 2013. In 2016, she was diagnosed with intestinal cancer and kidney failure. Tina had a kidney transplant in 2017 and then went into remission.
Tina Turner fast facts ...
Tina's real name is Anna Mae Bullock. She is from Brownsville Tennessee
Tina sang in her church choir as a tween and teen. She played high school basketball and was a cheerleader.
Tina worked as a nurse's aid after graduation
Tina met Ike Turner at an East St Louis nightclub. She wanted to sing with him and was allowed to before they became a duo. She left Ike in 1976
Tina won 12 Grammy Awards
She is a two-time Rock and Roll Hall of Fame inductee
Tina received an honorary doctorate from the University of Bern in 2021
Mattel released a Tina Turner Barbie doll in 2022 to commemorate her single ''What's Love Got to Do with It''
Tina is ranked number #2 on VH1's list of the 100 Greatest Women of Rock and Roll
The state of Tennessee renamed a portion of Route 19 Tina Turner Highway
Fox Business News says Tina sold the rights to her music for $50 million before her death. Tina had a net worth of $250 million
Miley Cyrus tells Vogue magazine that she loves working out. "It makes me feel so good! I'll even invite friends over just to work out with me. It's such a bonding experience. Pushing each other to surpass your limits. Being there to help if one of you gets overwhelmed. I love it."
Taylor Swift tells Elle magazine that she's learned that it's okay to stick up for yourself. "There's nothing wrong with growing a backbone and trusting your gut. You can be nice, but you also have to know when to strike back. Be like a snake — only bite if someone steps on you
Meghan Trainor tells Billboard magazine that she loves hearing about how she's changing fan's lives. "The best reward is that I've been getting letters from fans that start with, "Your music helped me so much growing up." That's better than any compliment ever."
Post Malone is planning to record a country album. Whiskey Riff quotes him as saying; "I think I'll do it whenever the time is right in the studio and I'm just vibing, around. I think it'll be a fun time. I just like creating stuff and making everything."
Metro Boomin tells GQ magazine that Michael Jackson was a big influence."Michael Jackson was the man . He was always inventing [stuff] and reinventing himself and his style. He kept it fresh. If I can be half as good as he was, I'll consider my career a success."
Tina Turner died yesterday at the age of 83. Billboard magazine says Beyonce honored her with the following post.; "My beloved queen. I love you endlessly. I'm so grateful for your inspiration, and all the ways you have paved the way. You are strength and resilience. You are the epitome of power and passion. We are all so fortunate to have witnessed your kindness and beautiful spirit that will forever remain. Thank you for all you have done."
TMZ says HGTV is selling The Brady Bunch home for $5.5 million. The North Hollywood, California home has been remodeled and looks exactly like it did on the TV show. HGTV bought the house for $3.5 million and featured it on a series called "A Very Brady Renovation."
The Daily Mirror, citing Heat magazine, says Shakira has no interest in dating Tom Cruise after meeting him in Miami last month. A source tells the news outlets; ''She has been begging him to stop flirting with her. Tom was "giddy" when he met Shakira there. He came away convinced they had a real connection they needed to build on. She doesn't want to embarrass or upset him, but there's no attraction or romance on her part - she was just being friendly. She's flattered but not interested. It has been a struggle for him to find the right person. He has the highest standards and won't settle for second best in a potential partner.''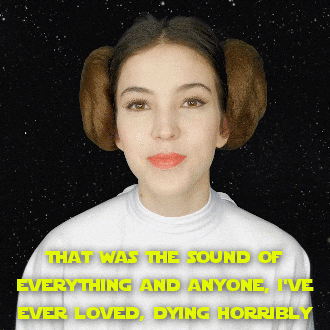 The NY Post says a Princess Leia dress, from the movie "Star Wars", is going to be auctioned off and could sell for as much as $2 million. The white dress was from the final scene of the film and was found in a plastic bag in London. A British crew member kept the dress as a memento. It took 10 months to restore the gown, which was originally covered in blood and dirt.
Josh Duhamel tells Inverse magazine that he bought a cabin in the woods and has become a Doomsday prepper. "I've become a bit of a doomsday prepper, I guess. I'm building something so if things do go south, I have a place to take my family. We shaped the land. We created trails through it. I'm actually growing crops out there. This year I'm gonna grow pumpkins and corn. I have this crazy fixation on what happens if **** hits the fan in LA and I have to take my family out there and live off the land. I believe that we could live off the land out there. I'm not very good at it yet, but I'm getting there."
AOL says a gown, worn by Gisele Bundchen, has been auctioned off for $48,000.The white Stella McCartney gown has a one shoulder sleeve and a swooping neckline. Giselle wore the dress to a gala in 2019. The dress' proceeds benefited a charity
Rebel Wilson tells Variety magazine that she recently auditioned for a role in the next James Bond movie. She was serious and then joked; "Bond is turning 60 and his girlfriend is turning 25. Boys, hold on to your martinis, this is a scoop, the Broccoli's said I could announce it, OK. I'm proud to announce that the new James Bond will be me."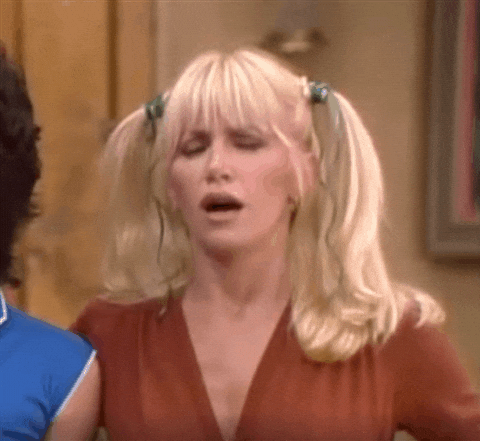 The Robb Report says Suzanne Somers is selling her 28-acre Palm Springs, California estate for $13 million. The property has five houses, an outdoor amphitheater, a lagoon style pool, a fireplace, a meditation garden, clawfoot tubs, a wine cellar, a Chef's Kitchen and an entertainment center with a dance floor
OK! magazine says Vanna White's boyfriend, John Donaldson, is allegedly ready to confront Pat Sajak for comments he's made towards her. A source tells the magazine, "Poor Vanna is trying to separate them as best she can. She certainly doesn't want John hanging around the set when Pat goes off on his rants and crude comments. Pat has put his foot in it one too many times and offended people with his off-color humor and temperamental behavior. They've made things very uncomfortable for Pat. Hardly anyone talks to him between takes. Makeup and wardrobe people do their jobs and then scram. The pressure's getting too much for Pat. If and when he quits, it'll be to save face. But everyone will know he was shown the exit door."
TMZ says Britney Spears and her mother, Lynne, reunited yesterday at Britney's Los Angeles home. Lynne flew to see her. The duo chatted for 30 minutes before Lynne left. They are trying to reconcile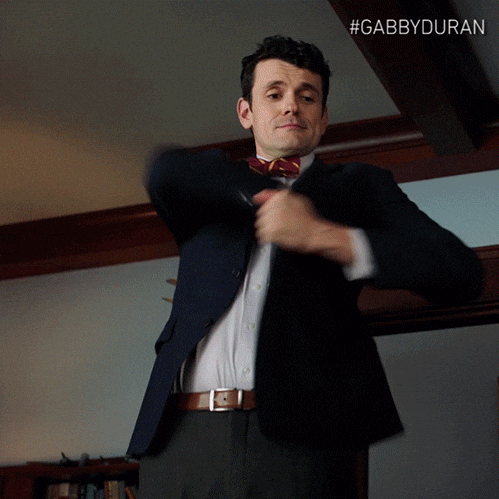 Top 10 Paying College Majors... According to a new study by the HEA Group
operations research ... $112,000
Naval architecture and Marine engineering ... $109,000
computer science ... $104,000
Marine Transportation ... $103,000
Computer Engineering ... $99,000
veterinarian medicine ... $97,000
petroleum engineering ... $96,000
systems engineering ... $95,000
pharmaceutical ... $94,000
electrical electronics and Communications engineering ... $91,000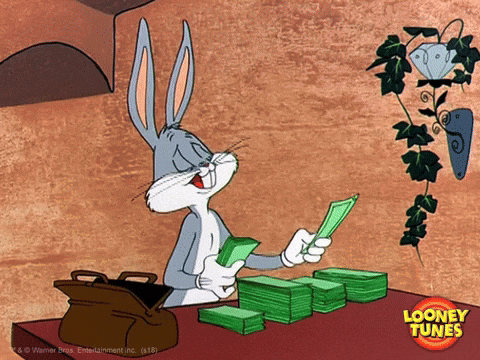 Lowest Paying College Majors... According to a new study by the HEA Group music ... $34,000
audio-visual communications ... $34,000
medical assistant ... $33,000
religious studies and religion ... $33,000
alternative medicine ... $32,000
teaching English or French as a second language ... $32,000
dance ... $30,000
drama teacher ... $29,000
cosmetology ... $16,000
Top 10 Cities For Mosquitoes ... According to a new survey by Orkin
1 Los Angeles
2 Chicago
3 New York
4 Atlanta
5 Dallas/Ft. Worth
6 Washington, DC
7 Philadelphia
8 Detroit
9 Houston
10 Charlotte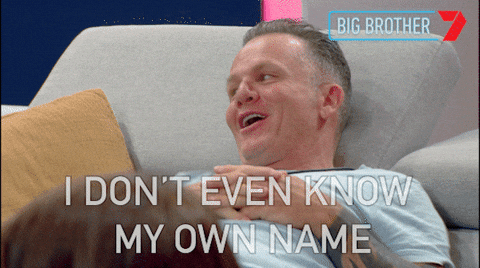 Forgetful Survey
A new survey by Dating.com reveals that 82% of people have forgotten an anniversary. Other findings:
- 68% of people would break up with someone if they forgot an important relationship milestone
- 43% of people have forgotten a partner's birthday
- 37% of people have forgotten Father's Day
BIGGEST DECOR REGRETS … According to a new survey by Slickdeals
Shag carpeting – 43%
Conversation pits/recessed seating – 43%
TVs mounted above eye level – 43%
TVs mounted above a fireplace – 40%
Wood-paneled walls – 39%
Reclaimed wood art – 35%
Vinyl wall stickers – 32%
Lawn ornaments – 29%
Kitchen islands – 23%
Popcorn ceilings – 20%
Kitchen peninsulas – 17%
Furniture/upholstery covers – 17%
Glass tables – 16%
Dear Fonseca,
I am 51 and a grandmother of four. I attended a graduation ceremony for my 5th grade grandson the other night. I wore a skin-tight black spandex dress that showed off all of my curves and hourglass figure. Some of the mothers were uncomfortable and talked about my dress online. I think I embarrassed my daughter. One mother said the dress was inappropriate for a graduation and shouldn't be worn by someone over 50. I disagree and think it shows young girls that they can wear what they want and should if they have the confidence and body to do so. Another mother said I looked like trash. Again, I disagree and think it was an excellent display of confidence and high self-esteem. I can't help it if your husband was staring at me and not you! What's your opinion on this?