Fonseca Show Trending (Aaron Fonseca) 05/02/23
Trending
- TMZ says Jerry Springer was laid to rest this past weekend in Chicago. A public memorial is being planned for Jerry on May 16th in Cincinnati. He was once Mayor of the city.
- Access Hollywood says Serena Williams is pregnant with her second child. She arrived at last night's Met Gala with a baby bump
- Uproxx says Snoop Dogg has joined an investment group that wants to buy the Ottawa Senators hockey team. Ryan Reynolds' opposing group is planning to bid $1 billion for the NHL club.
- Entertainment Tonight says Sylvester Stallone is planning to star in another Cliffhanger movie. Casting is currently underway. Stallone played a mountain ranger in the 1993 film.
- Fox News says Elvis' 1976 Harley Davidson is being auctioned off. He bought the motorcycle at an auction in Palm Springs before having it shipped to Graceland. The custom-painted black-and-blue bike has just 1,261 miles on it and is expected to sell for as much as $800,000
- PR Newswire says Purina is sending therapy dogs to college campuses to help students relax before their final exams. They will be holding touch therapy sessions so students can study and relax at the same time.
- ABC says a Los Angeles Dodgers fan is going viral for catching a foul ball while holding his baby daughter and a beer. The unidentified dad had his daughter strapped to the front of him. He caught the ball with his right hand while holding his beer with his left hand.
- Kansas City Chiefs tight end Travis Kelce tells TMZ that he is interested in joining the WWE. "We got to. We got to eventually figure it out. My guy George Kittle was at WrestleMania throwing clotheslines left and right, man. It was awesome to see him go nuts. I got to get involved somehow, someway. Me and The Miz have been talking a little bit about it. Hopefully, we can brew something into fruition here."
______________________________________
Another Balloon Flying Over U.S.: NBC says the U.S. military is tracking another mysterious balloon. The balloon has flown over portions of Hawaii. The military has been tracking it since last week and doesn't believe it poses any kind of threat to national security. The U.S may shoot down the balloon.
The NY Post says Ed Sheeran may end his career if found guilty of taking parts of Marvin Gaye's song ''Let's Get It On'' for his song ''Thinking Out Loud''. Marvin's family is suing Ed for copyright infringement. Ed took the stand yesterday and denied stealing the song. He said he will quit music if found liable. "If that happens, I'm done – I'm stopping. I find it really insulting to work my whole life as a singer-songwriter and diminish it."
WPRI says a Salem, Massachusetts cat, that likes Taylor Swift's music, is up for adoption. Screamer is currently living at the Massachusetts Society for the Prevention of Cruelty to Animals. Staffers say he likes to meow when he is nervous or excited. Screamer calms down when the shelter plays Taylor Swift's ''Midnight's'' album.
The Irish Mirror says Miley Cyrus's mom, Tish, has gotten engaged to ''Prison Break'' star Dominic Purcell. The couple have been dating for eight months.
Lady Gaga tells Harpers Bazaar magazine that she would still be creating music even if she wasn't successful. "If I wasn't successful in the way that I am today—I'm very grateful for my success—I'd still be doing it, I'd be on the Lower East Side creating art with other artists as an unknown like I did when I was 18. I would do it no matter what. Absolutely, 100 percent. It's what I was born to do."
Meghan Trainor tells Allure magazine that she tries to take better care of her hair now. "I'm going to stick to being a blonde. I went red once, and that did lot of damage to my hair. I'm a blondie, and I'm going to always be a blondie. My poor hair gets styled almost every day and undergoes so much damage, so I'm constantly looking for products to save and take care of it."
The NY Post says Rihanna attended last night's Met Gala wearing $25 million worth of jewels from Cartier. She secretly got fitted for the jewelry at 3:00 a.m.
The NY Post says Jared Leto attended last night's Met Gala while dressed as a cat.He wore a white, life-like cat costume. The head had blue eyes. Jared wore the costume to honor Carl Lagerfeld's famed cat Choupette
Entertainment Tonight says Aerosmith is kicking off their farewell tour in September. It's called Peace Out. The band will play their hometown of Boston on New Year's Eve. Joe Perry says, "I think it's about time. It's kind of a chance to celebrate the 50 years we've been out here. You never know how much longer everybody's going to be healthy to do this. … It's been a while since we've actually done a real tour. We did that run in Vegas, which was great. It was fun, but (we're) kind of anxious to get back on the road."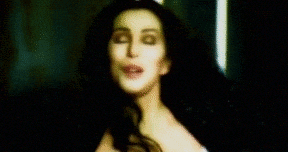 Radar Online claims Cher has allegedly postponed her wedding to Alexander Edwards. A source tells the website, "For a while, Cher followed this guy around like a lovesick puppy, but the blinders seem to be coming off, Cher's starting to see Alexander in a different light. Cher has always been so careful about her money, but she was throwing it at this guy and funding his over-the-top lifestyle! AE's always inviting his friends over for parties — and he goes missing and doesn't answer his phone. This was going to happen eventually or so her friends think. They just hope she's ok." Cher is 76 while Alexander is 37
The NY Post says Cher and Alexander have broken up.
Cinema Blend says Britney Spears has been buying expensive clothing for her dogs.She posted; ''My dogs have more clothes than I do !!! spoiled !!! I bought a miniature Louis V doggie backpack for Sara so when she does her shows she has her mineral tube with her … 1200 dollars for that little baby … then linen suspenders … I swear to god I was shocked when I saw it too !!! White suspenders and khaki mini shorts for her booty … That was 2000 for a piece of cloth.''
Nick Cannon says Jada Pinkett Smith's show, Red Table Talk, is toxic. TV Insider quotes him as saying, ''If there was no Red Table Talk, then he (Will) wouldn't have slapped Chris Rock. That toxic table. Too much honesty can get you slapped in the face. That was royalty, Will and Jada. Then they brought it to the table. I don't want to know all this about y'all… I just want to mind my own business. I don't want to be up in everybody else's kitchen. Keep that to y'all selves."
Access Hollywood says Blake Shelton is getting a star on the Hollywood Walk of Fame on Friday, May 12th. Gwen Stefani and Carson Daly will make speeches before Blake gets his star. The Hollywood Walk says, "Blake Shelton is one of the music and television world's most popular entertainers. He keeps 'The Voice' audiences in stitches with his witty banter and he has captured many fans' hearts with his soulful country voice. To think that he began his career at the age of 17 is amazing. We are proud to have him join the Hollywood Walk of Fame."
The Daily Mail says Honey Boo Boo is on track to graduate from high school at the end of May. She posted pictures of herself in a pink cap and gown. Her caption read: 'I have less than 30 days until I graduate. I am so proud of myself and how far I have become there were points that I didn't even think I would make it this far but I made it.'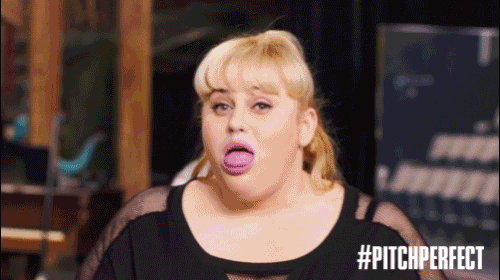 Rebel Wilson tells Hollywoodlife.com that she gets Mom Brain now that she's a new mother. "I'm a new mom, so sometimes, I think I get a foggy brain or something, because there are so many things to think about now that I never had to think about before. Do you know how protective I am of my daughter? She's just learned how to roll over and we're so protective, somebody has to watch her at all times. I'm paranoid. Mothers tell stories about their babies falling off the changing table, falling off a bed or something, and hitting their heads. And literally, we're like, 'Oh my God, her precious little brain!'"
The University of Kentucky says the Barnstable Brown Derby Eve Gala is the biggest party for the Kentucky Derby. This year's celebrity guest list includes ...
Patrick Mahomes Chris Pine Peyton Manning Jack Harlow Aaron Rodgers Smokey Robinson Boyz II Men Ritchie Sambora Travis Tritt Joey Fatone Bill Bellamy Larry Birkhead & Dannielynn Birkhead Emmitt Smith
'Delicate Dumping' Is Trending
The Daily Mail says Delicate Dumping is the newest dating trend. It is the equivalent of Quiet Quitting a job and defined as ... 'a person, who stops investing the time, energy and emotion into the future of the relationship like they once did. Therefore, they will start doing the bare minimum - in the hopes their other half might break things off first.'
Relationship expert Emma Hathorn says, "It's the cowardly approach to ending a relationship, slowly retreating to avoid difficult conversations, or even ghosting. Like quiet quitting, essentially you are technically still "committed" but have stopped trying. A person who chooses to delicately dump someone rather than being honest and straightforward 'can't handle confrontation. It is the lazy way to break up with someone without looking like the guilty party. It's the easy way out, but ultimately it isn't the kindest way to end a relationship; it's childish.''
Top Things People Should Avoid Wearing OR Not Have On Their Clothing.. According to a new survey by Vistaprint
bad (swear) words (38%)
a photo of themselves (34%)
pictures of strangers (33%)
well-known phrases or slogans (33%)
animal prints (29%)
innuendos (29%)
Teen Study A new study by the Centers for Disease Control reveals that 50% of teenagers don't eat fruit or vegetables on a daily basis. Other findings:
- 75% of high schoolers don't eat breakfast on a daily basis
- only 24% of students are physically active on a daily basis
Dear Fonseca
Today is National Teachers Appreciation Day and I'm proud to say I'm an award-winning teacher at one of our area's largest high schools. I am also torn about what to do with my love life. I'm 26 years old. I recently reconnected with a former student. She is 19 and graduated last year. The chemistry between us is off the charts. I'm torn about whether or not to date her. Some would say it's unprofessional and taboo to date a former student, but I can't deny what my heart wants. She's legal so it's not against the law. Put yourself in my shoes. What would you do?