Fonseca Show Trending (Aaron Fonseca) 05/01/23
rending
- Indy 100 says McDonald's is celebrating King Charles' upcoming coronation with a limited edition 9 karat gold pinky ring. The ring features McDonald's 'M' logo and a crown. Only fifty of the rings are being produced.
- TMZ says Mila Kunis is in talks to play The Thing in the new Fantastic Four movie. Michael Chiklis and Jamie Bell played The Thing in the most recent Fantastic Four movies.
- Billboard magazine says Shaquille O'Neal is releasing a new rap song tomorrow called ''King Talk''.
- Distractify says CBS has renewed "Young Sheldon" for a seventh season
- The International News says Angelina Jolie has dyed her hair a faint golden blonde. She debuted her new look at a recent state dinner at the White House.
- People magazine says Lucky Charms is bringing back their bags of dehydrated marshmallows. They are selling for $5.
- Yahoo News says a pizza-flavored cocktail, called Pizza Anytime, is going viral.The drink contains marinara sauce, vodka, hot sauce, Everything Bagel spice, Kosher salt, parmesan cheese and a garnish of lemon and pepperoni slices
- The Fast Food Post says McDonald's is bringing back their Oreo Frappe for a limited time. It will be available starting on May 17th. The mocha coffee frappe has Oreo cookie pieces, cookies and cream syrup, Oreo cookie crumbs and whipped cream
- Fortune Magazine says the world's 12 wealthiest people have increased their wealth this year by $264 billion. On Thursday, the dozen earned $36 billion from the stock market.
______________________________________
Hooray for Hollywood: Here are this past weekend's box office results.
1. "The Super Mario Bros. Movie," $40 million.
2. "Evil Dead Rise," $12.2 million.
3. "Are You There, God? It's Me, Margaret," $6.8 million.
4. "John Wick: Chapter 4," $5 million.
5. "Star Wars: Return of the Jedi," $4.7 million.
@fonsecashow
MUSIC NEWS:
Taylor Swift tells Variety magazine that she's always been a storyteller. "I've always loved telling stories. I loved writing stories when I was younger and that evolved into songwriting. Each of my songs tells a story. Good or bad, they're all stories about my life."
Ed Sheeran tells Rolling Stone magazine that he used to be very self-conscious about how he looked. "I'm self-conscious anyway, but you get into an industry where you're getting compared to every other pop star. I was in the One Direction wave, and I'm like, 'Well, why don't I have a six pack?' And I was like, 'Oh, because you love kebabs.' Now I realize people care more about how I sound than how I look. I still try to look my best, but I don't agonize about it anymore."
Pink tells Billboard magazine that her father taught her to be a fighter. "My dad was my first hero. He was a fighter, a boxer, a scrapper, street fighter. He never walks away from a good fight. He taught me that any fight you get into, you do your best to win. He's the reason I fight to the death about everything I believe in."
Miley Cyrus tells Forbes magazine that she's proud of her voice. "My whole life, whether in vocal training or just continuing to hone my craft, it's always been about, 'Why do you sound like a man? Where's your falsetto?' My voice is how I represent myself. It's how I express myself. You know, 'falsetto' is this Latin term for when a boy goes through puberty, but they still want him to sing in the choir. It means 'false'. I don't have a false voice. I love my voice."
Post Malone recently updated fans on his health after some became concerned about his rapid weight loss. He Instagrammed; "I wanted to say that I'm not doing drugs, I've had a lot of people ask me about my weight loss and I'd suppose, performance on stage. I'm having a lot of fun performing, and have never felt healthier. I guess dad life kicked in and I decided to kic...''
Business Insider says Al Pacino recently pranked his friends and family at his 83rd birthday party. He was eating dessert when he pretended to choke on it.Al then laughed and yelled "Acting, acting is first"
Radar Online claims Madonna is allegedly planning to dissolve her facial fillers. A source tells the website, "Madonna's hinted she wants a more natural look and might be willing to get some of the fillers dissolved to speed up the process. She's desperate to undo some of the fillers and work she's had done before she embarks on her tour. Her plan is to slowly dissolve some of the fillers and get some nips and tucks to rejuvenate her face. She doesn't want it to be too sudden or people will notice. It's silly the way she gets worked up over aging. Especially when she's in such great shape."
OK! magazine claims Jerry Springer allegedly dated some of his show's guests. A producer, who wishes to remain anonymous, is quoted by the magazine as saying, "Producing his show in the late '90s was only a small part of our job. Our real job was to get pretty girls for Jerry to sleep with. Most of the guests were fake. The people making the show knew it — and didn't care."
TV Shows Ace claims American Idol fans want producers to bring back Harry Connick Jr so he can replace Luke Bryan.
The Internet reacts ....
"Always loved Harry! I would rewatch Idol if he came back on."
"This should be Luke's last season! He's so boring! Then Harry should fill in that role!"
"Loved Harry when he was the judge! You're right! He is the best judge of all time!"
The NY Post says Michael Jackson's pet chimp, Bubbles, recently had a 40th birthday party. His handler tells the paper, "He did get a cake — but it's a special ape-healthy cake. We frost it with mashed bananas and add a little bit of blue food coloring … and then we wrote his name in blueberries. We had tubs of bubble bath. They had paper bubbles everywhere. He just wanted to see who was visiting. He came and looked at all the staff that had come to be there for the party."
The International News, citing The Sun, says Machine Gun Kelly and Megan Fox are taking a break again. A source tells the news outlets, "Megan didn't go to his birthday party which ended up getting shut down by the police, and she hasn't been around since, they're on a break again. He's acting like a single man right now, there are always people at the house, plenty of girls, with a ton of flashy cars outside, like the days before he was with Megan. When their relationship is good he barely has anyone over, but lately he's been partying a lot and hanging around with the likes of ModSun, Avril [Lavigne's] ex. Kelly has a brand new Rolls Royce SUV and gets his pal to drive him around with girls and other friends. Who knows what will happen next but it seems like there's still trouble in paradise and Megan has really had enough."
Yahoo News says Hugh Grant recently testified that The Sun newspaper had people break into his home in order to spy on him. His witness statement reads; "My claim concerns unlawful acts committed by The Sun, including burglaries to order, the breaking and entering of private property in order to obtain private information through bugging, landline tapping, phone hacking, and the use of private investigators to do all these and other illegal things against me."
BroBible says Willie Nelson celebrated his 90th birthday with a concert at the Hollywood Bowl on Saturday night. Miranda Lambert, Chris Stapleton, The Chicks, Ziggy Marley and other stars helped Willie sing some of his classics. Owen Wilson, Ethan Hawke, Jennifer Garner and Helen Mirren were in attendance. Snoop Dogg and Willie sang "Roll Me Up And Smoke Me When I Die."
Michael J Fox tells CBS that the drinking he did in the 1980s may have contributed to his Parkinson's disease. "Yeah, very possible. I mean, there's so many ways that you can... that I could've hurt myself. I could've hit my head. I could've drank too much at a certain developmental period. Most likely I think is, that I was exposed to some kind of chemical. What we say is that genetics loads the gun and environment pulls the trigger.''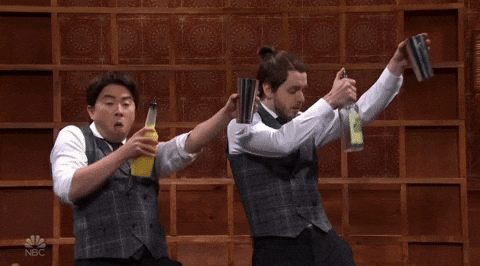 What Your Favorite Morning Drink Says About You ... According to a new article by One Poll
tea drinkers are … adventurous and extroverted .. enjoy watching Friends, The Big Bang Thory and The Walking Dead .. prefer listening to classical music, country, pop, hip hop and rap .. prefer cats over dogs
coffee aficionados are … introverted and creative ... enjoy watching Seinfeld, The Office and Grey's Anatomy ... prefer listening to jazz, blues, punk and rock ... prefer dogs over cats
Women Don't Trust Men Whose Names Start With 'J'
The NY Post claims men, with names that begin with the letter J, are considered a red flag among some superstitious singles. The theory first gained traction during a November 2022 episode of the podcast "I Love You So Much" when podcaster Kenzie Elizabeth insisted that men, whose names begin with J cannot be trusted. Social media users seem to agree and said " J" men are cheaters, womanizers, untrustworthy, toxic and in need of therapy.
Most Popular Guilty Pleasure "Smells" ….According to a new survey by Supplies For Candles
1. Babies (68%)
2. Bonfire (66%)
3. Antisepticl (63%)
4. Old books (60%)
5. Nail varnish (59%)
6. Paper (57%)
7. Blown out candle (56)
8. Paint (53%)
9. Swimming pools (52%)
10. Tar (50%)
Other notables ...
Morning breath (13%)
Smell of feet (11.5%)
Top Things Left In Uber Cars... According to a new survey by the Uber Lost & Found Index
Article of clothing
Backpack or bag
Phone
Headphones
Jewelry
Wallet or purse
Vape or e-cig
Laptop
Watch
Umbrella
Dear Fonseca
One of my best friends asked me to perform a loyalty test on her boyfriend. I set up a fake social media account, posted fake pictures, and made a friend request. I waited a week and then started communicating with him. She swears he is cheating. It turns out he is not. In fact, he revealed to me that she is the one that has been unfaithful. I haven't told my friend yet and haven't revealed my true identity to her boyfriend. I feel like she used me. I'm thinking about revealing my true identity and then telling him what his girlfriend has done. I have conflicting emotions and don't know what to do. What would you do if you were me? I feel bad for him.