Fonseca Show Trending (Aaron Fonseca) 04.27.23
Trending
- The NFL Draft is tonight. PR Newswire says anticipated first pick, Alabama QB Bryce Young, is teaming with Snickers for a new frozen treat called the "SNICKERS Bryce Cream Bar." The company is giving away the limited edition ice cream bars as part of a new contest. Fans can enter to win by Googling 'Snickers Bryce cream bar'.
- Good To Know says Heinz is celebrating King Charles' upcoming coronation with a coronation-themed ketchup called Kingchup. A limited number of bottles are available through Heinz's websites. The logo on the bottle features the King's crown.
- Fox Business News says Wendy's has announced they are going to officially start selling their chili in grocery stores later this Spring. Cans will cost $5
- Rare News says Hugh Grant is going to play an Oompa Loompa in the new Willy Wonka movie. Timothee Chalamet is playing Wonka.
- The Chicago Sun-Times says Cedric the Entertainer is writing a novel called "Flipping Box Cars". It's a 1940s crime story. The book will be out on September 12th
______________________________________
The Kid LAROI tells Billboard magazine that he considers his albums to be time capsules. "The cool thing about music and putting stuff out is it's like a time capsule, right? So, it's like, 'Whatever, that's how I felt at the time.' And it's cool that I get to look back, cringe at it, and be proud of the next stuff I'm about to put out."
Meghan Trainor tells The USA Today newspaper that she's a very open person."Honestly, I'm an open book and I just say everything. Some people call it over sharing, I call it being honest. You want to know something about me? Ask. I'll probably tell you."
Ed Sheeran tells Rolling Stone magazine that his career helped him get ready to be a parent. "I was already getting no sleep on the road, so I'm used to being up at all hours with a baby. Of course, now I'm getting less sleep. But it's all worth it."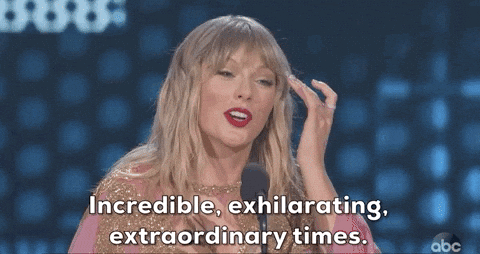 Taylor Swift tells Rolling Stone magazine that she doesn't mind if people talk about her dating history. "It really used to bug me. Like people made flowcharts and presentations about my dating life. Now it's like, whatever. If you want to waste your time talking about my past, go for it. My past doesn't bother me anymore."
Radar Online claims Post Malone is suing his ex landlord for failing to return a $338,000 security deposit on a $26 million mansion. Malone's former landlord has yet to respond. The home's description reads; "An expansive compound of enormous style, sumptuous amenities, and exceptional privacy, this remarkable estate is designed for lavish entertaining both indoors and out. The prime Brentwood property comprises park-like grounds of nearly an acre complete with a pond, outdoor kitchen, swimming pool, sport court, guest house, movie theatre, gym, office, spacious decks, terraces, and lawns for entertaining, and a majestic seven-bedroom main residence."
Lizzo tells CBS that she's proud to be a nerd. "Once a nerd, always a nerd, seriously! It doesn't matter what happens. I've been a nerd for so long that, like, I can't really outgrow it or shake it. I will always fly my nerd flag proudly!"
Metro Boomin tells HighSnobiety.com that he doesn't feel as if he's made it yet. "I can't really identify if I ever really felt that I made it. Because even though we got a good start, we came a long way... it's a way even longer to go. There's still so much more I want to do... This time period is a blessing, to see all this stuff. All the memes, all the support and [stuff]. It's a wave."
Marca magazine, citing Radar Online, claims Jamie Foxx allegedly had to be revived during his recent unnamed health scare. The news outlet says Jamie has high blood pressure and was stressed during the filming of his Netflix movie. A source claims, "Jamie suffered a serious medical episode and needed immediate attention. It was touch and go for days with him, and he had to be revived - he is very lucky to be alive! He's very lucky he got the treatment he did. Jamie suffers from high blood pressure, which doctors say can cause clots in the brain leading to a stroke. Doctors believe this was a long time coming, and really, if they hadn't acted fast, Jamie might well have been a goner. Jamie has absolutely been troubled throughout the shoot. He wasn't fun to be around - especially for Cameron. But now there seems to have been a good reason for it."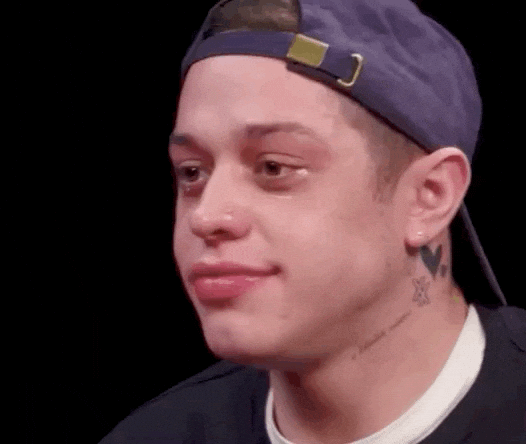 The International News says Pete Davidson has no plans to slam Kim Kardashian when he hosts ''Saturday Night Live'' on May 6th. A a source tells the site, "He's being a gentleman. He's respecting the fact her team is so protective of her image and it was so volatile from Kanye's side."
Screen Rant says John Cena is going to play a version of Ken in the new live-action Barbie movie. Ryan Gosling is also playing Ken while Margot Robbie plays Barbie. John's role had been kept a secret until it was revealed at Cinemacon. The website says John is playing a male mermaid named Merman Ken
Radar Online claims Tom Brady allegedly has no plans to date any more models like his ex-wife, Gisele Bundchen. A source tells the website, "After Gisele, Tom is done with models. There is more than one reason he wants to pursue someone with a low-key career down the line. Gisele still knows everyone in the modeling industry, and the last thing he needs is his ex-wife involved in his future love life.''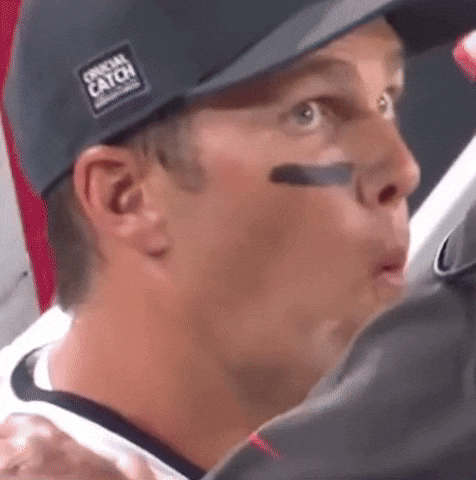 The Daily Mail says Tom Brady's ex-wife, Gisele Bundchen, has donated $1 million to help build a new playground at a Miami women's shelter. She says, ''Building a solid community for children is so important, especially for those who are vulnerable and in need. Like everything in life, it takes a seed of an idea for something to grow. The benefits of play include physical fitness, social interactions, cognitive development, self-confidence, and overall well-being.''
Pamela Anderson tells OK! magazine that she got world leaders to change laws by kissing them."When I first started getting a lot of attention, I thought, 'I have to share this attention with something meaningful.' That's when I started talking to PETA and all these activist groups. I thought to myself, 'I get a lot of attention, but it just seems so superficial.' So I used it to my advantage. I would go and speak to world leaders. They wanted a kiss on the cheek and an autograph. I wanted laws to be changed. And we both got what we wanted
The Irish Mirror, citing Closer Weekly Magazine, claims Jennifer Aniston is allegedly coaching Brad Pitt through his divorce to Angelina Jolie. A source tells the news outlets, "Brad wasn't sure he'd hear from Jen, so he was really touched when she called. She knows him better than most. Jen swears by Pilates, yoga and daily mediation to stave off anxiety and stress, as well as taking extended technology breaks. Jen's so-called 'self-care sessions' have really benefited Brad. The kindness and love Jen's shown him over the last few months has further cemented his love and adoration of her.'
People Use Emojis To Hide Their Emotions
A new study by the University of Tokyo reveals that some people mask their emotions with emojis. Researchers studied 1,200 people to find out how they express their feelings. They found that people use happy emojis to express positive feelings while others use the happy emojis to mask negative and sad feelings. Researchers also discovered that people tend to fake their feelings with emojis when communicating in a group chat or with people of a higher social status.
15 Best Jobs for Teenagers ... According to a new article by indeed.com
1. Kennel assistant ... National average salary: $12.08 per hour 2. Fast food attendant ... National average salary: $12.36 per hour
3. Grocery store cashier ... National average salary: $12.99 per hour 4. Car wash attendant ... National average salary: $13.20 per hour
5. Restaurant host/hostess ... National average salary: $13.35 per hour
6. Barista ... National average salary: $13.75 per hour
7. Lifeguard ... National average salary: $13.80 per hour
8. Concession stand worker ... National average salary: $14.19 per hour
9. Retail sales associate ... National average salary: $14.38 per hour
10. Library assistant ... National average salary: $14.92 per hour
11. Restaurant server ... National average salary: $15.22 per hour
12. House cleaner ... National average salary: $16.65 per hour 13. Dog walker ... National average salary: $17.16 per hour
14. Babysitter ... National average salary: $20.98 per hour
15. Tutor ... National average salary: $24.78 per hour
Top Ways To Tell If Someone Is Lying When Online Dating … According to a new article by the California-based dating agency Emlovz
Multiple mis-spellings or grammatical errors
Reluctant to video call
Canceling dates repeatedly
Unwillingness to meet in person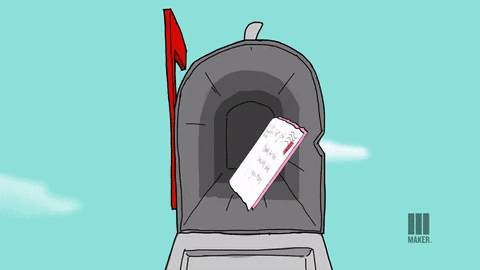 Dear Fonseca,
My husband and I just divorced after 10 years of marriage. We were like roommates at the end so I'm excited to start dating again. My girlfriends and I went out yesterday for our weekly Wine Wednesday date. We were talking at the bar when I told them I plan to date average looking men. They told me I can have any guy I want because I'm a former model. I'm aware of that, but find attractive and wealthy men arrogant and non-appreciative. I think average looking guys will treat me better. My friends disagree. What do you think? If you were me, would you date? Does my dating philosophy make sense?