Fonseca Show Trending (Aaron Fonseca) 04/26/23
Trending
- ABC says Sam's Club is celebrating Mother's Day by selling 100 roses for $109.98. The large bouquet comes with a glass vase. People can choose from a variety of rose colors
- WGTC says Spider-Man star Tom Holland has done a short film with his brother, Harry. "Last Call" stars Tom as a troubled teenager trying to reconnect with his mother. The film is going to premiere at the Tribeca Film Festival on June 6th
- The Daily Mail says Rumer Willis recently gave birth to a baby girl. Her post, which showed a picture of her daughter, says, "Louetta Isley Thomas Willis. You are pure magic. Born at home on Tuesday April 18th. You are more than we ever dreamed of."
- World of Reel says a sequel to ''Beetlejuice'' is in development in the UK. Tim Burton plans to direct the film. Michael Keaton and Winona Ryder are returning to reprise their roles from the original movie.
______________________________________
Mattel Creates Down Syndrome Barbie Doll: Raw Story says Mattel introduced a new Down Syndrome Barbie doll yesterday. The company worked with the National Down Syndrome Society to create the doll.
Mattell says; "Barbie plays an important role in a child's early experiences, and we are dedicated to doing our part to counter social stigma through play. Our goal is to enable all children to see themselves in Barbie, while also encouraging children to play with dolls who do not look like themselves.''
The National Down Syndrome Society says, "This Barbie serves as a reminder that we should never underestimate the power of representation. It is a huge step forward for inclusion and a moment that we are celebrating."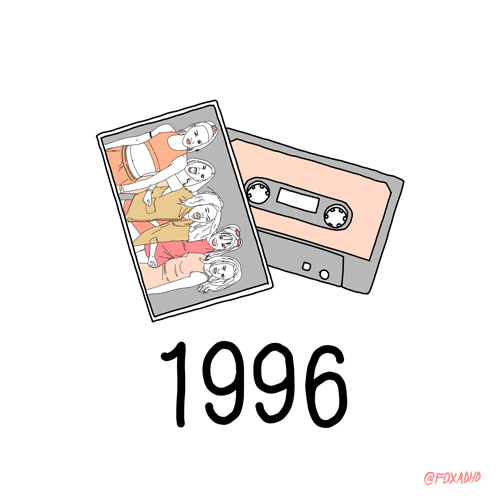 Miley Cyrus tells People magazine that Dolly Parton freaked out when she told her she wanted to be a brunette again. "She clutched her pearls when I told her. She gasped and went back and she goes, 'You can't do that. You are me!' So, I am somehow some extension of Dolly Parton where she looked like I had just given her the worst news you've ever heard."
Pink tells Variety magazine that her voice has changed a lot over the years. "I feel like I've found three voices in 43 years. My first voice was opera, because I used to sing 'Phantom of the Opera' and 'Les Miz' — things like that. Then my second voice was R&B-ish, but I sounded like Alvin from Alvin and the Chipmunks. But I was also smoking, and I was steadily getting raspier and raspier. And then I found this grown-up voice that I have and got two octaves back. My voice has never been stronger. But I don't have that rasp anymore, and I miss that — I wish I could have kept a little bit of it."
Fortune Magazine says Ed Sheeran was in court yesterday answering questions about stealing parts of Marvin Gaye's song, "Let's Get It On" for his 2014 hit "Thinking Out Loud." ''If I had done what you accuse me of doing, I would be quite an idiot to stand on a stage in front of 20,000 people and do that.''
Taylor Swift tells Elle magazine that artists don't have to suffer to write good music. "I remember people asking me, "What are you gonna write about if you ever get happy?" There's a common misconception that artists have to be miserable in order to make good art, that art and suffering go hand in hand. I'm really grateful to have learned this isn't true. Finding happiness and inspiration at the same time has been really cool."
The Weeknd tells Interview magazine that he wanted to work in a video store when he was younger. "Well, I wanted to work at a video store when I was younger. I was that guy. I would walk into one and it's like, I don't want to leave. This is my happy place. This is my future."
The NY Post says Daniel Radcliffe and his girlfriend, Erin Darke, are the proud parents of a new baby. The couple was spotted pushing a stroller in New York City. They declined to answer questions from the paparazzi. Daniel and Erin have been together since 2012.
Geo TV says Taylor Swift may be seeing race car driver Fernando Alonso. He has been referencing her songs on his social media accounts. The website quotes a source as saying, "A couple of Spanish magazines have been posting about TS and Spanish F1 driver Fernando Alonso. According to them, the couple has been seeing each other for a week now. Nothing serious tho since they are both recently single."
The International News says Taylor Swift and Joe Alwyn allegedly broke up after discussing marriage. A source tells the website, "They'd talked about marriage. But life beyond the altar didn't appeal. Taylor didn't want to be tied down and it felt like settling. They've had rough patches before and always worked things out, so friends thought they would take some time apart but eventually come back together"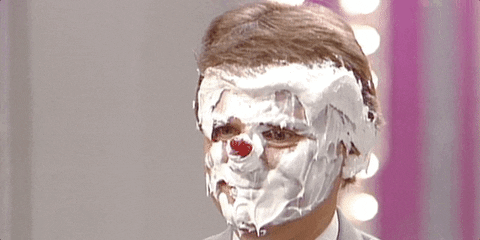 Pat Sajak tells the NY Post that he plays an awful prank on his wife every year. "I do this … this thing I do every one of Lesly's birthdays and she absolutely hates it. We put a cake in front of her, she closes her eyes, she makes a wish, and when she blows out the candle, I clutch my heart and fall to the ground. She never finds that amusing, I don't understand."
"Indiana Jones and the Dial of Destiny" director James Mangold tells Total Film magazine that he used technology to de-age Harrison Ford for a 25-minute scene in the film. He says Harrison pulled it off because he was able to pretend that he was 35 instead of 79. ''Ford is incredibly gifted and agile which made it easy to pretend that he was 35 when filming the scenes. We had hundreds of hours of footage of him in close-ups, in mediums, in wides, in every kind of lighting, night and day. I could shoot Harrison on a Monday as, you know, a 79-year-old playing a 35-year-old, and I could see dailies by Wednesday with his head already replaced."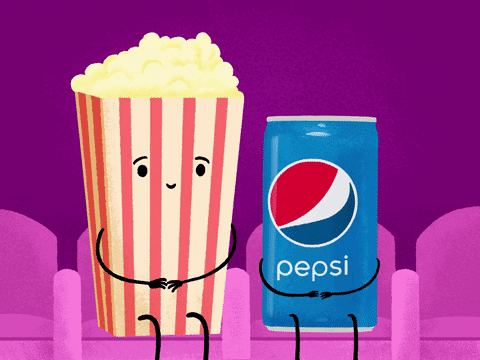 KTLA says a man climbed a TV tower in Hollywood yesterday where he held a sign that read ''Free Billie Eilish''. The man was also holding a guitar. The cops shut down Sunset Boulevard in order to bring the man down safely.
The Daily Mail says a judge has ordered Fast and the Furious star Tyrese to pay $250,000 in back child support to his ex partner, Samantha Lee. Tyrese asked his fans to stage a peaceful protest outside of the courthouse because he thinks the judge is biased against him.
The Robb Report says King Charles and Camilla are going to be taken to and from his coronation in two gold coaches. The horse-drawn carriages are made of aluminum and have power windows and air conditioning. Eight horses will pull the gold-plated carriages 1.3 miles
Top Personality Traits Needed To Be Successful At Work … According to a new survey by AXA
Hard working

Motivated

Organised

Self-belief

Resilient

Determined

Confident

Driven

Good time management

Open to change
Mama's Boy Survey
A new survey by Dating.com reveals that 67% of people have dated a person whose relationship with their mother negatively impacted their romantic relationship. Other findings:
56% of women have ended a relationship because their ex-partner's mother was overbearing
78% of women won't date a Mama's Boy
48% of women say their partner's mother has tried to intervene in their relationship
62% of women say Mama's Boys expect them to handle chores like laundry and dishes
Mother's Day Survey
A new survey by Mom's Cookies reveals that 70% of mothers drop hints about what they want for Mother's Day. Other findings:
What moms want ...
have their partner do the chores for the day (50%)
a handmade gift (38%)
baked cookies from their kids or partner (37%)
a spa day (37%)
Dear Fonseca
My mother-in-law and I are feuding over how to discipline my four-year-old son. She wants me to place him in a timeout every time he does something wrong. Her timeouts involve having him stand in a corner while facing the wall. I told her that kind of timeout is humiliating and does nothing to teach my child right from wrong. She disagrees and says humiliation will teach him not to do it again. I disagree. Where do you stand on this? Are timeouts a good form of punishment?