Fonseca Show Trending (Aaron Fonseca) 04/24/23
Trending
- NBC says Bed Bath & Beyond has filed for bankruptcy protection. In addition to debt, the chain is suffering from low inventory levels and lagging sales.
- Vine Pair magazine says Elvis Whiskey is launching a new whiskey called Midnight Snack. The drink tastes like a peanut butter, banana and bacon sandwich and has an alcohol by volume of 35%.
- The Daily Mail says a new dating app is set to launch next month called Bonkers. The app is going to have a safety feature call the SOS Alert. This will allow members to notify others if they are in danger or feel uncomfortable.
- A new study by Mattress Next Day and the Doctor Fox Online Pharmacy reveals that socks are dirtier than a toilet, a remote control and a doormat. Researchers swabbed socks from men and women and were stunned when they found incredibly high levels of bacteria. They recommend changing socks on a daily basis
- A new survey by CNBC reveals that 53% of Americans don't have an emergency fund. Only 68% of people are equipped to cover an emergency that costs $400 or more.
______________________________________
Hooray for Hollywood: Here are this past weekend's box office results.
1. "Super Mario Bros," $58.2 million.
2. "Evil Dead Rise," $23.5 million.
3. "The Covenant," $6.3 million. (CINEMA SCOOP .. The film cost $55 million to produce)
4. "John Wick: Chapter 4," $5.8 million.
5. "Air," $5.5 million.
LAD Bible says Lewis Capaldi celebrated another one of his songs going number #1 in the UK by posting pictures of himself holding WWE Championship belts.Lewis removed all of his clothing except for his boxer briefs in order to look like a professional wrestler.
Meghan Trainor tells People magazine that it's been emotionally tough gaining pregnancy weight. "That was really emotionally crippling, trying to go from like, 'Oh, I'm down to my healthiest I've ever been, but I know I'm about to grow big again. And I had to keep reminding myself, 'It's healthy for the baby. I got to get big for the baby. And I've done it once. I could do it again.'"
Taylor Swift tells Elle magazine that she wishes her curly hair would come back."I learned that your hair can completely change texture. From birth, I had the curliest hair and now it is straight. It's the straight hair I wished for every day in junior high. But just as I was coming to terms with loving my curls, they've left me. Maybe one day my hair will be curly and bouncy again."
The Weeknd tells Interview Magazine that he didn't feel he had the right look when he started. "I wanted to be very calculated about how I wanted people to see me or hear my music. The initial reason I did that was I didn't think I was marketable when I was younger, especially for R&B. I didn't think I had the right look."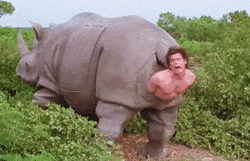 Female First says Rihanna and ASAP Rocky are house hunting in Paris. A source tells the website, "Rihanna wants her kids to be able to see the world and what better way than to have homes all over the place. They went under the cover of darkness so they could tour the houses in peace and without a rush. It was a bit of an inconvenience for the team showing them around, but given it was for Rihanna, no one was complaining. he houses they are viewing are gorgeous but their main concern is really good security and an ¬amazing location. They won't spend their money on any old place, but they would like to get a deal done sooner rather than later so that it's ready for the next time the family is in town. Rihanna's due date is fast approaching but she has loved her getaway to France and can't wait to return."
The NY Post says Nelly and Ashanti sparked romance rumors on Saturday after they attended the Gervonta Davis-Ryan Garcia boxing match in Las Vegas. The couple dated in the early 2000's.
The Daily Mail says Taylor Swift's ex-boyfriend, Joe Alwyn, may have found a new girlfriend in actress Emma Laird. Joe and Emma are filming a new movie in Hungary. She has been posting pictures of him on Instagram. A source tells the newspaper, ''Emma has been there for Joe since news of his split from Taylor emerged. Joe struggles with fame and enjoyed hanging out with Emma in Hungary, where he wouldn't be recognized.''
US Weekly Magazine says Taylor Swift isn't thinking about dating anyone new. A source tells the magazine, "Taylor is handling the breakup really well and she's feeling very optimistic about her future. She truly believes whatever is meant to be, will be, and knows everything happens for a reason. Swift is enjoying her freedom. She isn't dating anybody and isn't even thinking about getting into another relationship anytime soon.''
Ben Affleck tells Drew Barrymore that he thinks Jennifer Lopez wishes he was a better speaker. "She would probably want to cultivate brevity in the way I speak. I don't know if you've noticed, but I go on and on and on. I talk in circles. She's never said that to me, but that would be my guess.''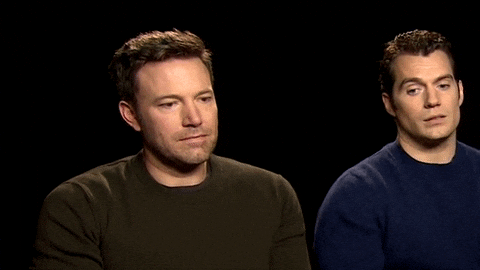 Heat magazine claims Ben Affleck is allegedly upset with Jennifer Lopez for launching a new liquor line. A source says he is trying to maintain his sobriety. "A lot of people think this is in very bad taste. Ben's trying hard to stay sober and has difficult days like every recovering alcoholic. He would prefer if booze wasn't in the house at all, but has to sit back and watch Jen work on this project. The whole thing feels inappropriate. She's just putting her name to a marketable product – she sees no issue with it. So far, Ben's shown remarkable willpower, but he can't help but feel let down, watching his wife promoting something that nearly ruined his life."
The Internet reacts ...
"You are married to a man that struggles with alcohol addiction."
"Her husband is in recovery… seems like a tacky money grab"
"Not the best way to support a sober husband."
The Daily Mail says Alec Baldwin resumed shooting on his movie ''Rust'' on Friday in Montana. The paper claims he was holding a prop shotgun the wrong way. They posted pictures of Alec handing the gun to a fellow crew member. Involuntary manslaughter charges against Alec have been dropped. He was charged after accidentally shooting a cinematographer on the New Mexico set of "Rust"
The NY Post says Shannon Doherty is divorcing her husband of 11 years, Kurt Iswarienko. Her representative released a statement saying, "Divorce is the last thing Shannen wanted. Unfortunately, she felt she was left with no other option." Shannon Instagrammed, "The only people who deserve to be in your life are the ones who treat you with love, kindness and total respect.
The Irish Mirror says Lionel Richie's daughter, Sofia, got married over the weekend in the south of France to music executive Elliot Grange. Sofia wore three different dresses during her wedding weekend. Lionel walked her down the aisle. Cameron Diaz, Benji Madden and Paris Hilton were among those in attendance
Matthew Perry plans to remove several of the Keanu Reeves insults he included in his memoir. One insult read: "Why is it that the original thinkers like River Phoenix and Heath Ledger die, but Keanu Reeves still walks among us?" Perry tells the Los Angeles Times, "I said a stupid thing. It was a mean thing to do. I pulled his name because I live on the same street. I've apologized publicly to him. Any future versions of the book will not have his name in it. If I run into the guy, I'll apologize. It was just stupid."
The Blast claims Mariah Carey has lost 50 pounds because she allegedly is planning to marry her boyfriend, Bryan Tanaka. A source tells Radar Online, "Mariah looks like she's lost 10 years. She's never looked better!"
Wearing The Right Sports Bra Makes Women Run Faster A new study by the University of Memphis reveals that wearing the right sports bra can make a woman run 7% faster. Researchers studied 12 women and the sports bras they wear. They found when properly fitted, a woman's performance increases. Researcher Douglas Powell says, 'Our findings, in conjunction with previous research studies, show that sports bras should be considered not only as apparel, but also as sports equipment that can both improve performance and reduce the risk of injury, playing a role in women's health.'
How Young Adults Prepare For A Date ... According to a new survey by Sushi Daily
body wax or shave .. 46%
clear online history and delete messages .. 32%
buy new lingerie or underwear ... 26%
pep talk ... 26%
exercise ... 22%
get drunk ... 10%,
Google first date chat up lines ... 11%
research restaurant cuisine ... 9%
Pet Survey
A new survey by Pets At Home reveals that 67% of people have dumped someone or not gone on a second date with them because their pet did not like them. Other findings:
- 54% of people trust their pet's gut instinct when it comes to people
- 48% of people say their pet is a good judge of character
- 28% of people say they and their pet are a package deal
- 3% of people take their pet on a date with them
- 33% of people say their partner must be a pet lover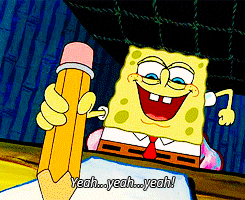 Dear Fonseca,
My daughter has asked me to rent her a hotel room for prom. I trust her, but not always her friends and boyfriend. If I don't rent her the room, there's a good chance she and her friends could be driving around the whole night or going to someone's home for a party. I'm sure underage drinking will be involved. If I do rent the room at the hotel I will know where she is. This also increases the chances that something may happen between her and her boyfriend. What would you do if you were me? Rent the room or not? Which is better?