Fonseca Show Trending 12/19/22
TMZ says a 260,000-gallon tank at Sea Life Aquarium in Berlin was recently destroyed. The 46 foot tank exploded spilling it's contents on the people below it. The patrons escaped with only minor cuts. All of the fish died. Police are still investigating what caused the tank to burst.
Fox News says Miss Wisconsin, Grace Stanke, has been crowned Miss America 2023. Grace won a $50,000 scholarship. She also took home $2,500 after winning the Miss America Talent Scholarship with her classical violin performance.
People magazine says a customer recently discovered that Panera's Mango Yuzu Citrus Charged Lemonade contains 260 milligrams of caffeine. By comparison, an espresso contains 63 milligrams of caffeine. A Panera representative commented, saying the nutritional values of their products are posted in several areas for their customers to see.
______________________________________
Hooray for Hollywood: Here are this past weekend's box office results.
1. "Avatar: The Way of Water," $134 million. (CINEMA SCOOP .. The film earned $300.5 million internationally. It cost up to $460 million to produce)
2. "Black Panther: Wakanda Forever," $5.4 million.
3. "Violent Night," $5 million.
4. "Strange World," $2.2 million.
5. "The Menu," $1.7 million.
Survey Reveals Worst Holiday Gifts: Fox News says a recent survey revealed that defective discount items are the number one thing people don't want to receive on Christmas.
Here are the top 10 least wanted Christmas gift ....
Defective items bought at discount (28%)
Fruitcake (23%)
Weight loss items (21%)
Political gifts (20%)
Out-of-style clothing (16%)
Cheap chocolates (13%)
Christmas ties (13%)
Weight scale (12%)
Knockoff luxury items (10%)
Gym membership (10%)
Sia tells The Guardian newspaper that she doesn't want to do long tours. "Thinking that for two years I just have to get on this mouse-wheel and go round the world talking about myself, and singing the same songs, it really terrifies me. I respect the women that can do that. But personally I prefer short tours or one-shot shows."
Sam Smith tells GQ magazine that he likes to hide secrets in his music. "I've really made sure that inside the music there's a reason for everything. I've been intricate with the way I've made it. I want it to be the same with jewellery and all my clothes, so that when you look deeply, there's a message behind every single part."
Stephen Sanchez tells AmericanSongwriter.com that his grandfather got him started on his musical journey. "One of my grandfathers lived up in Oregon, and we'd drive to see him about two times a year. He would whip out his guitar and start playing for us, and sing songs. And I grew up in the church, so I was surrounded by a lot of gospel music, and I got to watch how deeply music can embed itself in people's lives. It could impact them on an emotional scale and physical scale. It really inspired me as I was growing up."
Rosa Linn tells BBC that she's still in shock about the reaction to her song, Snap'."People have been using my song for everything on Tik Tok. From proposals to just dancing to it. The fact that so many people love something I did is crazy."
Post Malone tells GQ magazine that he loves being a father. "Fatherhood is great. It's really tough not being able to see her, but she's coming out more often now. She's huge, she's super tall, and she's such a legend and I'm just happy to see her. But it is heartbreaking having to leave and not be able to be with her all the time."
Beyonce tells GQ magazine that she sacrificed a lot for her fame. "I worked so hard during my childhood to meet this goal: By the time I was 30 years old, I could do what I want. I feel very fortunate to be in that position. But I've sacrificed a lot of things. Sometimes I question if it was worth it, all those sacrifices. I'm not sure if I'd say it is."
TMZ says Brittney Griner wants to play in the WNBA again. She posted; "I want to make one thing very clear: I intend to play basketball for the WNBA's Phoenix Mercury this season, and in doing so, I look forward to being able to say 'thank you' to those of you who advocated, wrote, and posted for me in person soon."
TMZ says Sharon Osbourne was hospitalized. Sharon recently fell ill while taping a TV show in Santa Paula, California. She was then transported to a local medical facility for treatment before being released. Sharon and her team have not made a statement on what the medical emergency was.
TMZ says Elon Musk has reinstated the Twitter accounts of several journalists. Elon had suspended the accounts of several journalists for allegedly tracking his movements and disclosing his personal details. Elon put up a poll on Twitter asking users if he should reinstate the accounts. He posted, "The people have spoken. Accounts that doxxed my location will have their suspensions lifted now.", after 58% voted to reinstate the accounts.
HollywoodLife.com says Red Hot Chili Peppers star Flea has welcomed his third child. Flea and his wife, Melody Ehsani, recently announced the birth of their new baby. Flea says, "I'm over the moon! I haven't been doing a lot of sleeping, but I've been doing a lot of floating on a cloud of love."
Contact Music says Jamie Spears believes Britney might be dead if it wasn't for her conservatorship. He is quoted as saying, "My God, where would she be without that conservatorship now? I ain't gonna paint you no pretty pictures. Without it I don't know if she would be alive now. All decisions were taken with a group of very good people. We only had her best interests at heart."
The Daily Mail says Alex Rodriguez has gone 'Instagram official' with girlfriend Jaclyn Cordeiro. Alex and Jaclyn recently confirmed they were dating after they posted a picture standing in front of a Christmas tree with Alex's daughters.
TMZ says Sylvester Stallone left many fans upset at a recent meet-and-greet. Sylvester had to leave early, saying he didn't feel well. Many people, who had purchased packages ranging from $750-$1,250, were upset and felt they hadn't gotten their money's worth. The company that set up the meet-and-greet is offering refunds.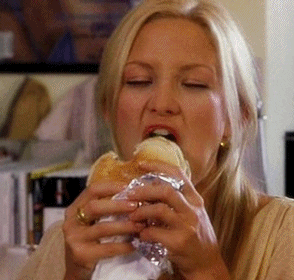 Ace Showbiz says Kate Hudson gave the gift of astrology for Christmas last year. She says, "The best gift I gave was last Christmas. I gave everybody in my family their year in astrology. And I gave them crystals; I gave them all a piece of jewelry they could wear that was very specific to them, and I had someone give them each an astrological reading."
The Daily Mail says Oprah Winfrey was recently gifted with a two pound truffle. A company, called Sabatino Tartufi, sent Oprah the huge truffle. She says, "We're gonna use it, but there's gonna be a lot of truffle left when we're done. I think what I'm gonna do is we can like take hunks of it and give it to my friends and neighbors who like truffle."
The BBC says Steven Spielberg has one big regret about his movie 'Jaws'. He says, "People started hunting sharks with a passion after that movie came out. I truly and to this day regret the decimation of the shark population because of the book and the film. I really, truly regret that. I'm never going into the ocean again. I think the sharks are mad at me for what I did to them."