Fonseca Show Trending 10/21/22
Trending
- The Daily Herald says Elon Musk may fire 75% of Twitter's staff once he takes over the company. He is paying $44 billion for the social media platform
- The Robb Report says Seth MacFarlane is launching his own whiskey called Bear Fight American Single Malt Whisky. The booze is aged for several years in smoked barrels and sherry casks
- Nation's Restaurant News says Taco Bell is secretly testing three new iced coffee flavors. Flavors include Dulce de Leche, Mexican Chocolate Mocha and Sweet Vanilla. The drinks cost $3
- CNN says Wonder Bread is going to have a float in this year's Macy's Thanksgiving Day Parade. The float is called the Wondership and honors a hot air balloon race that Wonder Bread founder Elmer Cline once witnessed.
- The Daily Mail says Chelsea Handler is going to host the Critics Choice Awards on January 15, 2023 on the CW Network
- WLKY says American Airlines is dumping their first class seats in favor of more business class seats. The airline says consumers aren't willing to pay top dollar for first class seats, but are willing to pay more for business class seats
- A new study by the University of Texas reveals that six minutes of reading before bed is beneficial to your health. Dr. Jennifer Bahrman says the biggest benefit comes from paperback fiction novels "It can help with one's sleep. It can be really helpful for sleep hygiene to be a part of one's nighttime routine. It can build intellect as well. Whether that's a few pages here, a few pages there, it is helpful to build that as one's routine. It gives you an opportunity to build a storyline in your head. The imitative skills with that can be very useful.''
______________________________________
"Now Hiring Non-Stupid People": KHOU says the Pets Gone Wild Resort, in Pasadena, Texas, is making headlines because of their Help Wanted sign. It reads; "Now hiring non-stupid people."
Owner Walter Parsons is defending the roadside sign saying, "We're trying to weed out the people that do come in. We hired one last week that lasted three days. Repeatedly, 'get off your cell phone, you've got dogs to watch. OK, put the cell phone up, go back out there.' Twenty minutes later, she's back on her cell phone," Parsons said. "At least be as smart as I am. Come through here and take a tour and take a look at the responsibility that we have. Would you put your child somewhere that wasn't dedicated, that didn't have smart people in it?"
Charlie Puth is falling in love with a childhood friend. Female First quotes him as saying, ''As my life gets more and more turbulent and I travel everywhere, it's really nice to have someone close to me that I've known for a very long time. She's someone that I grew up with.I knew her from a small town in New Jersey. She's always been very, very nice to me and I assume that when times are inevitably hard in the future, she will be there for me, because what is life without valleys and peaks."
Sia tells Rolling Stone magazine that sometimes she feels like she's watching her career from the outside. "Sometimes i t doesn't feel like I'm doing it, it feels like it's happening to me, or to someone I'm watching. It's surreal to wake up some days and realize how much people love me."
The Kid LAROI tells V magazine that he hopes to inspire Australian youths with his success. "For me growing up, I think being in Australia it was a really big dream to come to America and be globally doing music on a big level or whatever. So I think for me, that seemed kind of almost impossible. I just want to hopefully inspire other young people and have them think that it's not as impossible as you think."
Female First says Justin Timberlake and Jessica Biel have renewed their wedding vows. The couple had another ceremony in Italy
The Daily Mail says Ed Sheeran is considering launching his own line of sunscreen for redheads. It would have an SPF of 70.
Camila Cabella says Gwen Stefani and Blake Shelton have given her dating advice. "They're so adorable. I asked them: 'What's the key? You guys have been together.' They're so happy and in love. They're cuddly with each other and obsessed with each other. What they say about their key to being so happy is that they're best friends, and they make each other laugh. They're laughing all the time. That's something that's really important to me."
Lizzo tells Vanity Fair magazine that she doesn't see marriage as the ultimate end goal in a relationship. "He's the love of my life. We are life mates. Do I want to get married? If I wanted to start a business with him, I'd get married because that's when your finances come together."
LAD Bible says People for the Ethical Treatment of Animals (PETA) is threatening to place an ancient curse on Gordon Ramsay if he doesn't remove octopus from his restaurant menus. The 'Octocurse' painfully turns any human who kills, cooks, or consumes octopuses into a cephalopod, which is a tentacley, marine mollusc.
PETA sent a letter to Gordon that reads, "Octopuses are hyper-intelligent animals capable of complex thought processes: they can navigate mazes, use tools, and learn how to do such things as unscrew lids simply by watching. They are masters of disguise, they decorate their homes as we do, and they have excellent memories. They are also extremely sensitive to pain. In fact, because octopuses' brains are distributed throughout their bodies, the terror and pain they experience at being sliced up alive or speared to death, common methods of killing these animals, is almost unimaginable. Fortunately, dodging the curse is simple: take octopuses off your menus for good and pledge never, ever to eat these clever cephalopods."
The Irish Mirror newspaper says Britney Spears and Sam Asghari are moving ahead with plans to have a baby. A source tells the newspaper, "In recent months, she has had to deal with a lot of negative energy surrounding her family and she really wants nothing more than to be able to move on. They both believe that having this baby will bring so much light and love into their lives. Britney has wanted to give Sam a child for many years, which she has discussed. She thinks that he will be the most amazing daddy ever and she cannot wait to see him holding their child in his arms. She is comforted by the thoughts of this."
Radar Online says things may get ugly with Tom Brady and Gisele Bundchen allegedly splitting. A source tells the website, "Gisele is bitter and angry that Tom lied to her about retiring. She believes that her husband went back on his word — and she wants him to pay for it! Tom's no longer thinking about a reconciliation. His football buddies are telling him Gisele is too much trouble. They want him to rejoin the dating pool and go clubbing with them! Tom has been "having so much fun this season and wants to play pro football as long as it's humanely possible."
Tom Brady tells Pro Football Talk Live that he has no plans to retire in order to save his marriage. "I love the sport, I love the teammates, and I want to go do a good job for this team like I always have. So, no retirement in my future."
Kim Kardashian is thinking of getting breast implants. Female First quotes her as saying, "I am really contemplating getting my boobs done — it is something I think about all the time. I am wearing a latex top with a bra top so they look great right now. And I wish they looked like this all the time. I just want a fuller — like, when you see me in a bikini, I don't have cleavage. Like, my sisters have ample cleavage!"
Ralph Macchio tells Wired Magazine that he never thought he was going to play Daniel Larusso again after filming ''Karate Kid 3''. ''Why did I stop Karate Kid in 1988? Cuz it was time. And then, who knew? When I finished Karate Kid III, I thought there would be no way in hell I'd play Daniel LaRusso ever again. Not that I disliked it, but it was time at that point and interestingly enough, the Karate Kid III storyline is now giving… season 5 of Cobra Kai's storyline, so be careful what you think you know.''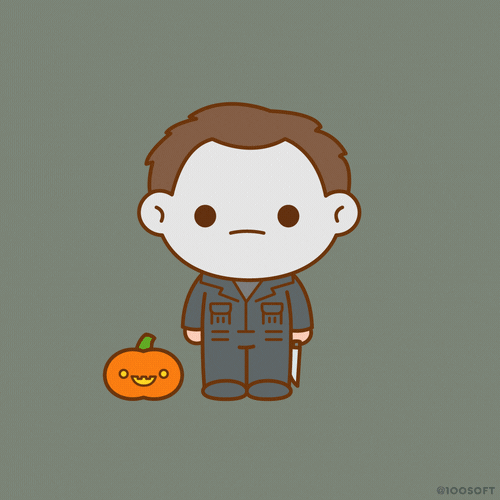 Michael Myers fans have started a change.org petition to get the end of ''Halloween Ends'' changed. The petition reads, ''Halloween Ends was NOT a film that the Fans wanted! This was an Origins Story! The Corey Story! We deserve a movie worthy of Michael Myers & the Halloween Franchise! We love this Franchise whole heartily and this version of a Halloween Movie left us sad, mad, disappointed, and Infuriated. Please give us a movie that shows us what Halloween is really about. Our Apex Predator.... the King of Slasher Movies Michael Myers! This movie gave us a weak pathetic Michael who needed his mask to survive! This isn't OUR MICHAEL MYERS! Our Killer is Strong , relentless, & unstoppable! Please right this wrong! We beg of you !!!''
OK! magazine says Ben Affleck and Jennifer Lopez allegedly plan to invite their exes, Jennifer Garner and Marc Anthony, to their Thanksgiving and Christmas dinners. A source tells the magazine, ''They plan to throw a "huge celebration" for both Thanksgiving and Christmas, and since they each have children from previous marriages, they'll reportedly extend an invite to their respective former spouses. They have to sort things out with both sets of kids and their exes, but they would love to have all the kids together with them as one big family and are working on that now.
Top 5 Pumpkin Spice Products With The Biggest Markups ... according to a new survey by Magnify Money Trader Joe's Pumpkin Spiced Teeny Tiny Pretzels: 161%
Whole Foods Market spiced pumpkin pancake & waffle mix: 130%
Trader Joe's Pumpkin Spice Hummus: 50%
Trader Joe's Pumpkin Bisque: 46%
Trader Joe's Pumpkin Cheesecake Croissants: 30%
Halloween Survey
A new survey by Hi-Chew candy reveals that 61% of people believe creative costume wearers garner more Halloween candy than average costume wearers. Other findings:
- 46% of people like do-it-yourself Halloween costumes because it gives them a chance to be creative
- 78% of parents envy their children's Halloween candy haul
- 55% of parents secretly wish they could go trick or treating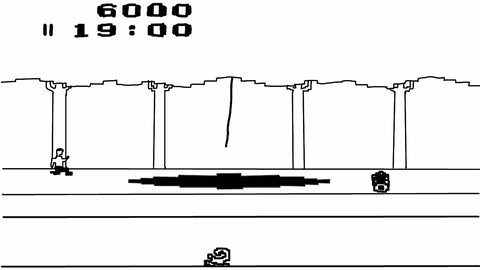 Top 10 Pitfalls of Online Dating For Those Over 40 … According to a new survey by Virgin Media
Knowing how to spot a 'catfish'
Fears they've setup a fake identity
Discovering their bio details aren't accurate
Worrying about being scammed
Discovering you have little in common with a date despite their bio suggesting otherwise
Realising there was no 'spark' on meeting in real life
Knowing what red flags to look out for when dating online
Finding out they are dating lots of other people at the same time
Concerns the other person won't resemble their profile pic
Dates being much older in appearance than their profile pic suggests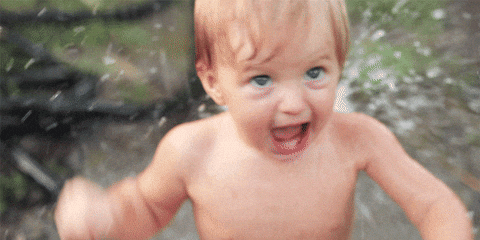 Dear Fonseca
A bunch of us from work were at lunch the other day when we started talking about how people are buying Jeffrey Dahmer costumes for Halloween. I have no interest in watching the Netflix series and think it's disgusting. One guy said Halloween is the one night a year that it's okay to have an inappropriate costume and be politically incorrect. I disagree and think people should still have taste on Halloween. Who do you agree with? Me or my co-worker?