Fonseca Show (Aaron Fonseca found trending) 04/12/23
Trending
- The Daily Mail says American researchers are working on a new hangover pill. It contains enzymes and probiotics that help ease the nasty side effects of drinking. Researchers have tested the pill on mice, but not humans.
- Fortune Magazine says Fanta soda is launching a new orange-scented fragrance. Fanta is giving away bottles of the cologne online and at a pop-up store in Los Angeles. Scent of Fanta is available for a limited time.
- A new survey by CNBC reveals that 58% of Americans are living paycheck-to-paycheck. 70% of Americans are stressed about their finances
- The Sun says ''Stranger Things'' star Millie Bobby Brown has allegedly gotten engaged to Jon Bon Jovi's son, Jake. She was spotted wearing a diamond ring on her ring finger.
- Variety magazine says Sylvester Stallone's new reality show, "The Family Stallone", is going to start streaming on Paramount+ on May 17th. The show is going to follow Sly's family
- All Hip Hop says Rihanna has become the most followed woman on Twitter. As of yesterday, she had 108,278,326 followers compared to Katy Perry's 108,258,344 followers.
- Ace Showbiz says Grey's Anatomy star Eric "McSteamy" Dane is going to play the villain in the next Bad Boys movie starring Will Smith and Martin Lawrence.
- Eat This Not That says McDonald's will debut their new Strawberry Shortcake McFlurry today at participating restaurants.
- NBC says Tupperware may go out of business because they are having financial trouble. The company has hired financial advisors to help them improve their money structure and money problems. Tupperware has been around since 1946
______________________________________
Starbucks Under Fire For Making Fun Of Taylor Swift Break-Up: The Irish Mirror says Starbucks is under fire for using Taylor Swift's break-up with Joe Alwyn to sell coffee.
One store posted a sign that read; "Which Taylor Swift ex are you?"
Harry Styles ... Hot Vanilla Latte
Joe Jonas ... Dragon drink
Taylor Lautner .. Vanilla Sweet Cream Cold Foam
Jake Gyllenhaal ... Decaf Americana
Joe Alwyn ... Hot Chai with Oat Milk
Calvin Harris ... Vanilla Bean Frappe
John Mayer ... Dark Coffee
Tom Hiddleston ... London Fog
Taylor's fans complained before Starbucks removed the sign and posted, ''Starbucks assured people that the sign had been removed. Thank you for bringing this to our attention. This certainly doesn't uphold our mission and values, and the sign has been taken down by the store"
US Weekly Magazine claims Taylor Swift and Joe Alwyn allegedly broke up because he couldn't handle her fame. A source tells the magazine, "Fame factored into their split. Joe is very shy and never liked all of the attention that came with dating one of the most popular singers in the world. He just didn't like having to be on all of the time.''
Taylor Swift tells Elle magazine that you shouldn't abandon people who need your help. "Sometimes just saying you're so sorry is all someone wants to hear. It's okay to not have any helpful advice to give them; you don't have all the answers. However, it's not okay to disappear from their life in their darkest hour. Your support is all someone needs when they're at their lowest point. Even if you can't really help the situation, it's nice for them to know that you would if you could."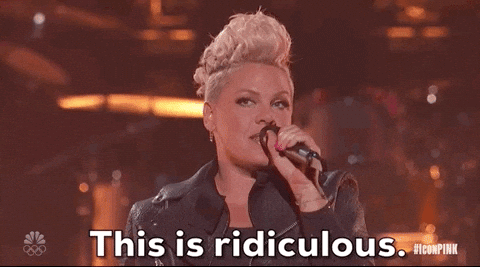 Pink tells JustJared.com that she believes in the healing power of nature. "In my career, I'm around so many people with so much energy directed at me, and I also make noise for a living. So it's important for my mental health to unplug and be in nature. If you need to reset yourself mentally, go out into the woods for a few days. No phone, no TV, just you and nature. You'll be amazed at how much better you feel after unplugging for a few days."
People magazine says AJ McLean's wife, Rochelle, is the one that suggested that they separate. A source tells the magazine, "She initiated the split. There were some trust issues. Close friends don't see them getting back together, though AJ really thinks they will."
TMZ says Post Malone recently custom designed a Raising Cane's restaurant near his home in Utah. Sources say Post asked the restaurant's founder, Todd Graves, to open the restaurant near his Midvale, Utah home because he likes their chicken fingers so much. The rapper designed every aspect of the restaurant, including having some of his memorabilia framed and hung on the walls.
The Dirt says Rihanna has purchased a $21 million Los Angeles penthouse. The dwelling has four bedrooms, city and mountain views, a movie theater, a private lounge and four terraces. Denzel Washington is her neighbor
Nick Cannon feels pressure to get a vasectomy because he has 12 children. LAD Bible quotes him as saying, "It's a scary thing. I felt pressured. I felt the world was trying to make me get a vasectomy. I don't operate well under pressure. My body, my choice. You ever know what it's like to be walking down the street and just a random stranger be like, 'Man, you need to go get snipped?' "I'm like, 'I don't even know you.'"
Newsweek magazine says Taylor Swift's fans don't want her hooking up with Nick Cannon.
Totally the Bomb says Nick was recently doing an interview with Howard Stern when he said he would love to have a child with Taylor. The website quotes Nick as saying, "I'm all in. I think she would relate to me very well. We probably will understand each other. What I do love about Taylor Swift is the fact that she has been so vulnerable and open with all of her music since a young girl." Nick currently has 12 kids
Taylor's fans react ...
"nick cannon needs to leave Taylor swift alone and schedule a neutering"
"nick cannon needs to get a job and stay away from taylor."
"The way Nick Cannon is creating numerous broken homes as if it's some quirky aesthetic is super lame and weird."
Taylor Swift is allegedly single again.The International News says Jennifer Lawrence once tried to match her and Bradley Cooper. The website quotes a source as saying, "First of all, her reputation precedes her. Bradley is very wary of dating someone who is a bit of a serial dater like Taylor. He thinks she's far too young for him and wants to date someone his own age, not 16-years younger because he's ready for something serious. Jennifer came to him and told him that Taylor was interested in getting together. He had to politely decline, knowing full well that Jennifer and Taylor are friends. It was an ambitious move from Taylor, but she's going to have fixate on someone else as Bradley's just not that into her."
Radar Online claims Blake Shelton is allegedly wearing Spanx to conceal his weight gain. A source tells the website, "Blake has a whole collection of Spanx, from shorts to bodysuits, and wears them all the time, especially on the red carpet when he's performing. They used to feel uncomfortable, but now they're like a second skin that hides the excess weight he's too lazy to work off himself. Gwen has tried to get him off his unhealthy diet. Blake consumes a high amount of calories each day. Even his closest friends are concerned about him because of his non-stop eating. Blake has zero interest in losing weight. It can't be nice for Gwen. Pals have tried to get him to exercise and eat better because it's not healthy being so overweight."
Radar Online says Cher's kids are allegedly mortified at how much money she is spending on her new boyfriend, Alexander Edwards. A source tells the website, "It's a nightmare for Chaz and Elijah who, though they would never admit it, are counting on inheriting a mint one day. Cher has always been so careful about her money, but now she's throwing it at this guy and funding this over-the-top lifestyle. She's spoiling herself with fancy new jewelry and fancy cars, and treating those around her — AE included — to lavish gifts and whatever daily expenses he wants to put on her tab. Everyone's horrified by her behavior. She's partying every night with this guy and shopping every day, and it's burning a hole in her bank account. Everything is about making AE happy and she won't hear a word against him. Cher is mad at them. She's ready to cut them out of her life completely. She's been hell-bent on marrying this guy and is speaking to her lawyers about adjusting her will to make A.E. her sole beneficiary. Cher doesn't believe her sons should be counting her cash. If that's their primary focus, they can kiss the entire pile goodbye."
Matthew McConaughey tells The Let's Talk podcast that he was scared when the Lufthansa flight he was on in March dropped 4,000 ft. "My tray table is what held me down. I did not have my seatbelt on, and there was not a seatbelt warning right before it happened. I had no way to get control of this situation the moment. Your red wine and the glass and the plates that your food was on are all suspended, floating, still just in the air … and then everything just comes crashing down."
28-year-old model Maya Jama is not dating Leonardo DiCaprio. The rumors started after she was spotted wearing a Leo necklace. She tweeted, "I've been minding my business on holiday & said I wouldn't respond/pay attention to any of the silly stories anymore but you need to stop now. That (Leo) is literally my star sign. We are not dating. Move on please"
Deadline Hollywood says Arnold Schwarzenegger and his neighbors took to the streets of their Los Angeles neighborhood yesterday to fix several giant potholes.He used Quikrete and sand to fill the potholes. Arnold posted a video along with the caption; Today, after the whole neighborhood has been upset about this giant pothole that's been screwing up cars and bicycles for weeks, I went out with my team and fixed it. I always say, let's not complain, let's do something about it. Here you go.'' Arnold's neighbors stopped and thanked him
he NY Post says supermodel Ashley Graham was recently filming a Tik Tok video when she split her leather pants. She was doing somersaults when her zipper exploded and exposed her midsection. Ashley posted the video along with the caption; "Yes, I do all my own stunts. My mom told me to just be myself and people would like me!"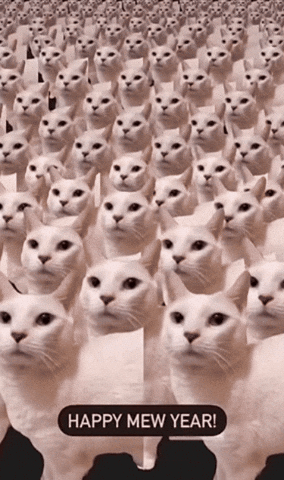 People Are 'Mewing'
The USA Today newspaper says 'Mewing' is trending on Tik Tok. 'Mewing' is defined as "the process of placing the tongue at the roof of the mouth and applying pressure to cause bony changes in the jawline.'' People are ''Mewing'' because they want their jawlines to be more defined like a supermodel's.
Dr. David Schaefer says, "You see these dramatic posts on social media where somebody looks like they have a frog neck and then all of a sudden they have this perfectly defined jawline. Whether that's also involving some selective editing, it's hard to tell. If it's not something you're going to be disciplined and keep up with, then you're not going to see sustained or long-term results and it's definitely a result that will go away once you stop doing the motion. It's not something that's risky. It's not something that's going to cause you harm. (But) I think people need to have guarded expectations."
Pet Survey
A new survey by PetSafe reveals that 80% of people say their pet is their number one source of joy. Other findings:
- 45% of people say their pet has taught them patience
- 43% of people say their pet has improved their mental health
- 60% of people confide in their pet after they have had a bad day
- 60% of people prefer to snuggle with their pet instead of their partner
- 45% of pet owners treat their pet to a high-end spa day
How People Plan To Use Their Tax Refunds This Year.. According to a new survey by CNBC
pay off debts and bills 44%
save their refund 34%
home improvement 12%
vacation 7%
invest 6%
donate 3%
Dear Fonseca
I work at a very well-known restaurant in town and am going to demand that all servers split their tips evenly among one another because our female servers have an unfair advantage. They wear low-cut tops and earn better tips. I'm a guy and don't have that advantage. This weekend, I plan to call for all tips to be placed into one pot and then split evenly. My roommate thinks I'm crazy. I'm not. I'm just asking that everything be fair. Do you agree with my stance?