Fonseca Show (Aaron Fonseca) found Trending 04/03/22
Trending
- The Sun says Apple is warning people to keep their iPhone as far away from their chest as possible because the phone's electromagnetic field may be damaging. Apple writes, "For example, implanted pacemakers and defibrillators might contain sensors that respond to magnets and radios when in close contact"
- Semafor says Italy has banned Chat GPT over privacy concerns. They say OpenAI, the company behind the artificial intelligence, may illegally be collecting data
- The NY Post says a midlife crisis for men in 2023 no longer involves sports cars, motorcycles or boats. Men have replaced those with dieting, psychedelic drugs, wellness retreats, fasting and meditation. Celebrities like Chris Martin, Will Smith and Aaron Rodgers have done all or some of the aforementioned.
- Brand Eating says Kellogg's is out with a new cereal called Swiss Rolls. The mini chocolate rolls resemble Little Debbie Swiss Rolls, but without the cream filling.
- PYMNTS says White Castle is launching a new beer called Main Character Energy. The Evil Genius Beer Company is brewing the beer and will sell it in at least nine states. Evil Genius already sells beers named Adulting, Stacy's Mom, Purple Monkey Dishwasher, There's No Crying In Baseball and Santa! I Know Him
______________________________________
Hooray for Hollywood: Here are this past weekend's box office results.
1."Dungeons & Dragons: Honor Among Thieves," $38.5 million. (CINEMA SCOOP .. The film cost $150 million to produce. The film earned $33 million overseas)
2. "John Wick, Chapter 4," $28.2 million.
3. "Scream VI," $5.3 million. (Tie)
3. "His Only Son," $5.3 million. (Tie)
5. "Creed III," $5 million.
Lewis Capaldi tells The Times newspaper that he may quit show business because it triggers his Tourette's syndrome. "It's only making music that does this to me, otherwise I can be fine for months at a time, so it's a weird situation. Right now, the trade-off is worth it, but if it gets to a point where I'm doing irreparable damage to myself, I'll quit. I hate hyperbole but it is a very real possibility that I will have to pack music in"
Taylor Swift tells Elle magazine that she had to train herself to love her body. "I learned to stop hating every ounce of fat on my body. I worked hard to retrain my brain that a little extra weight means curves, shinier hair, and more energy. I work on accepting my body every day."
Bebe Rexha tells Interview magazine that she wishes she lived closer to her parents."I think a diamond life for me is to be able to live closer to my family. My diamond life would be to wake up in the morning, make my coffee, kiss my dog hello, walk down the street to where my parents live, and enjoy barbecues and swimming and chill vibes. Enjoying life. Maybe I go on a vacation here and there. And writing music, because I love writing music."
Meghan Trainor tells Billboard magazine that having her son made her realize what was truly important. "I guess I'm more mature, because I'm older and been through more, so now, I'm at an age and point in my life where I'm like, "Here's what actually matters and here's what doesn't. I'm not going to stress anymore." These stretch marks are here, I have to get used to them and learn to love them because I can't control whether they go away or not. I call it my "Let it go" vibe."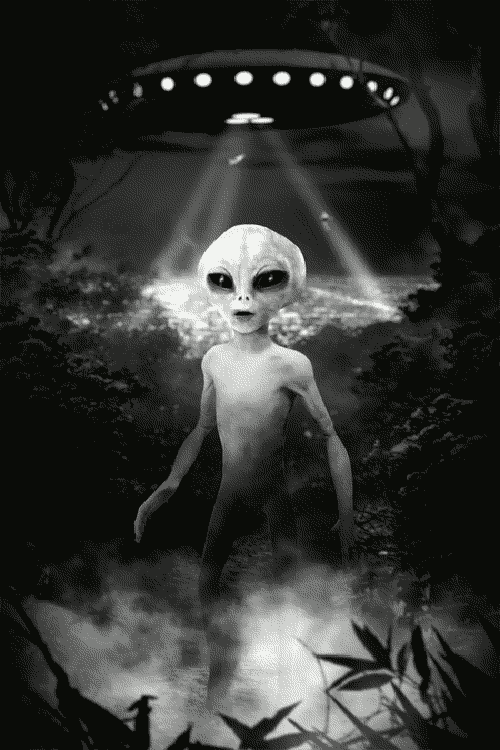 Miley Cyrus tells Interview Magazine that she once saw a UFO. "The best way to describe it is a flying snowplow. It had this big plow in the front of it and was glowing yellow. I did see it flying, and my friend saw it, too. There were a couple of other cars on the road and they also stopped to look, so I think what I saw was real."
The Weeknd tells Billboard magazine that he used to have to shoplift in order to survive. "There were three of us in a one bedroom apartment. We were all on welfare and could barely pay our rent. We had to shoplift our food from the local grocery store just to eat. That store's not there anymore. I wish I could go back to that store and pay off everything we stole from there. I'm not proud of what we did, but we did what we had to so we could survive."
The Daily Mail says Kaley Cuoco and Ozark star Tom Pelfrey are the proud parents of a new baby girl named Matilda Carmine Richie Pelphrey. The couple posted a picture of their newborn along with the caption, "Introducing, Matilda Carmine Richie Pelphrey, the new light of our lives! We are overjoyed and grateful for this little miracle. Thank you to the doctors , nurses , family and friends who have helped us immensely over the last few days. We are blessed beyond belief.''
The Daily Mail says Amazon is selling a new King Charles costume just weeks before his coronation. The $40 costume includes a red robe with leopard print, a plastic gold crown and a pair of large ears that are worn like earmuffs.
The British react ...
''Let's ear it for the new king''
'' I think it's pretty accurate''
''horribly cruel and unnecessary''
''Bullying is not acceptable on any level''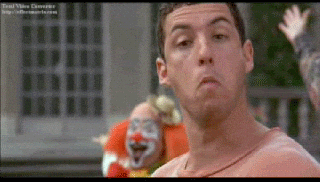 Adam Sandler tells the USA Today newspaper that he had a hard time kissing Jennifer Aniston while filming "Murder Mystery 2". "'For God's sake, keep your mouth closed.' It was so wide! Every time, she'd come with a big, wide mouth, and I'd be like, 'Whoa-ho-ho-ho-ho, whoa! What are we doing?' he only awkward part is hearing my wife on the side going, 'Harder! Harder! Kiss her harder! Deeper!' They watched the kissing. They love it. They love Aniston, and they want her to have good things and they say, 'Give her something nice.'"
Fortune Magazine claims Jennifer Lopez and Meghan Markle allegedly get mouth massages because they reduce jaw pain and fine lines. Tik Tok influencers are now doing the same and posting videos of themselves getting the massages online. Some videos show women getting their mouths pulled wide apart before ice is placed on their face.
The NY Post says Britney Spears' husband, Sam Asghari, is denying reports they are having marital issues. His publicist says he removed his wedding ring because he is filming a movie. Britney is refusing to comment on their issues.
LAD Bible says Ryan Reynolds has started a LinkedIn page in which he calls himself a 'part-time actor'.
Highlights of the page include ...
"In recent years, I've built what The Wall Street Journal recently called 'a business empire.' Still trying to figure out what they meant by that.''
"My skills include writing, re-writing, tweeting, mixing cocktails, backend engineering for software platforms and watching lower-tier Welsh football matches.''
"Proficiency ranges from excellent to absolutely awful."
Elvira tells OK! magazine that Brad Pitt was excited to move into the haunted mansion she sold him for $1.7 million. Brad just sold the property for $39 million. Elvira says, "We were just kind of warning him that a lot of weird things have been going on there in the house since we moved in. And he was very excited about that. He thought that was really cool. I know that sounds nutty. I'm Elvira. I know you expect that from me, right?" I don't have hallucinations, I wasn't high and I can't explain those things. So we were telling Brad all about that and he loved it. I mean, there are not many buyers who that would be a selling point for, but he was like, 'Oh, that's so awesome.' I love that he appreciated the house so much.We got together like three times, I think, before he bought the house. Brad was just wonderful. And I met his mom and dad at one time. They were such sweet people. He was always kind and sweet. He was just the perfect person to buy it.''
The Daily Mail says Elton John is selling expensive and unusual merchandise on his farewell tour ...
A pair of pink polka dot silk pajamas costs $2,152
A $405 teddy bear
A $196 t-shirt
A $50 box of chocolate truffles
New Trend Has Couples Dating At The Gym
Glamour magazine says a recent trend involves new couples exercising together for their first dates. Millennials and Gen Z'ers have been "workout-wooing" one another by attending fitness classes, running, doing yoga, Pilates, and other activities at the gym. A new study from Bumble and Gymshark reveals that 29% of young people would rather date at a fitness class than go to a bar. Relationship therapist Tami Sobell says, "It's unsurprising, given the big uptick in people reducing their alcohol intake and refocusing on a healthy lifestyle post-pandemic, that many on the hunt for love are keen to incorporate exercises. If you're an avid exerciser, then taking a date to a class is a good way of scoping out shared interests and getting those endorphins pumping together. Plus, if you're particularly fit and strong, you might feel this is a good way of showing yourself at your best. It also gives people something to do - and discuss - on a first date, as during a workout there is unlikely to be space for any awkward silences. Add into this formula that we are all busy people, and so combining a workout and a date is often seen as an effective way to maximize time and energy."
Dear Fonseca
Our daughter has asked for an early high school graduation present. She wants to get liposuction so she looks good in her prom dress. My husband is totally against the idea and says allowing her to get lipo is the easy way out. He says she needs to change her eating and exercise habits. She and her friends believe they can buy themselves out of anything. I know my daughter's confidence will be boosted if she gets lipo. She's always been fragile. I can also see my husband's point of view. What should we do? Surgery or not?
P.S.: We told her she could have anything she wants as a graduation present as long as she made the Dean's list. She's done that.
Signed,
Complicated