Fonseca Show - Aaron Fonseca found trending 03/31/23
Trending
- A new survey by You Gov reveals that 47% of people find April Fool's Day jokes annoying. 45% are amused by them. April Fool's Day is tomorrow
- Fast Food Post says Krispy Kreme is celebrating April Fool's Day by bringing back Pumpkin Spice donuts tomorrow and Sunday.
- The NY Post says France's government is proposing a new law that would require social media influencers to label their filtered images. Those, who fail to adhere to the new law, could face two years in jail and a 32,000 fine. France's Finance Minister, Bruno Le Maire, says the new law would limit the "destructive psychological effects" of filters.
- Yahoo News says people are paying $2,500 for neon green Teletubby boots.Designer Christian Cowan created the boots. They have a black zipper and a Teletubby head that rests just below the knee.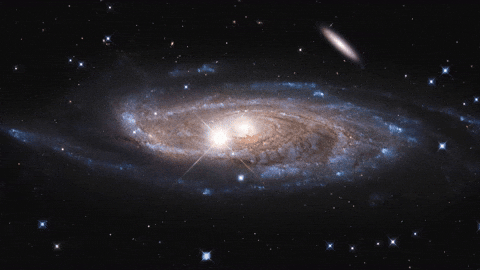 - Nextgov says NASA hopes to have a man on Mars by 2040. They are testing a rocket with three Americans and one Canadian on it. It will fly to the moon to see if it can sustain a longer mission to Mars.
- Entertainment Tonight says Ryan Reynolds met with Ottawa, Canada's Mayor yesterday. He is trying to buy the Ottawa Senators hockey team.
- The Daily Mail says Simon Cowell has lost 42 pounds in the last several months.The 63-year-old looked tight as he walked into some ''America's Got Talent'' auditions in Los Angeles.
- WLKY says ''Walking Dead'' star Norman Reedus, aka Darrell, is opening a restaurant in Louisville, Kentucky called Nic and Norman's. It will be his fourth location with Walking Dead director Greg Nicotero
- Florida Atlantic University alum Carrot Top tells USA Today that the school's Final Four appearance may put them on the map. "For FAU, I think the basketball Final Four thing is going to put it on the map. I think this is the biggest thing that FAU, Boca Raton has ever had."
- Mashed magazine says Aldi is selling a macaroni and cheese pizza. The 12-inch pie is a take-n-bake that costs under $10.
______________________________________
Final Four Coach Refuses To Change Underwear: The Final Four continues this weekend in Houston. Outkick magazine says UConn coach Dan Hurley is refusing to change his underwear. He's been wearing the same pair of red boxers with cartoon dragons since the tourney started three weeks ago. His wife, Andrea, says, "They're like underoos for adults. He always pulls up the game that he had against the opponents to see what he was wearing. If they won that game, he'll wear the same outfit."
Kim Petras tells Vice.com that she wants people to be able to escape through her music. "I think for me, like, childhood was just rough. I grew up with not much money, not much access to stuff, outside a major city – I just wanted access to a more fun life. Once I got myself out and moved to a different country, I was just like, "I want to have fun in this music and share that with people." I want to spread joy in music because for me it was a way out of what I was dealing with."
Bebe Rexha tells MTV.com that she wants to write songs that make her happy."I'm not desperately writing for hits. That's no way to write music. Right now, it's more about writing songs that make me happy, and to really keep defining who I am as an artist. Then if the song blows up, that's even more incredible. But if not, it doesn't define me as a human."
Taylor Swift tells Elle magazine that she used to punish herself as a child. "My mom always tells me that when I was a little kid, she never had to punish me for misbehaving because I would punish myself even worse. I'd lock myself in my room and couldn't forgive myself."
Miley Cyrus tells NBC that Dolly Parton still loves her fax machine. "Dolly doesn't use a phone much when setting things up. She still sends faxes. So what happens is she'll send someone a fax, they'll scan it, and then put it into a text message for me or whoever. I've started to try to make my own letters because of that. There's something so amazing just about making a connection like that."
The Weeknd tells NME magazine that he told his mother when he was younger that he wanted a sibling. "I told her straight up that I was lonely and wanted a brother. I was quite clear about that. I said I didn't want a sister, I wanted a brother. I think she got a kick out of little me telling her that."
Metro Boomin tells HipHopDX.com that Dr. Dre was a huge influence on him."How can you be a rapper and not idolize Dre? He's probably the biggest reason we all here man. Dre was the pioneer, we're all following the trail he blazed."
The Hollywood Reporter says Gwyneth Paltrow won her lawsuit yesterday against Dr Terry Sanderson. Sanderson sued Paltrow for $300,000 because he alleged she crashed into him on a ski slope in Park City, Utah. Gwyneth filed a $1 counter suit. A jury ruled in her favor yesterday.
Gwyneth Instagrammed, "I felt that acquiescing to a false claim compromised my integrity. I am pleased with the outcome and I appreciate all of the hard work of Judge Holmberg and the jury, and thank them for their thoughtfulness in handling this case.''
The Daily Mail says Britney Spears and Sam Asghari may be on the verge of splitting. The paparazzi photographed both of them without their wedding rings on. Britney and her manager, Cade Hudson, are currently vacationing in Hawaii together. Sam and Brit are refusing to talk about their marriage
Radar Online claims John Travolta is allegedly trying to end the feud between Priscilla Presley and Lisa Marie Presley's daughter, Riley Keough. The two are fighting over Lisa Marie's $35 million estate. A source tells the website, "John has been a part of the family for going on 50 years and he wants to be a peacemaker. Lisa Marie's death was tragic enough without having it tear the family apart! John has been on the phone with Riley, on the phone with Priscilla, not only talking about Lisa Marie, but what she would have wanted. He knows things were frosty between Priscilla and Lisa Marie at the end, but he tells the surviving Presley women they need each other to get through these dark times.''
Epic Stream says Gisele Bundchen is allegedly planning to write a tell all memoir.The website says she is receiving $17 million for her book. Epic Stream quotes a source as saying, "Gisele will let it hang out in what's being called a 'racy but heartfelt' memoir that will cripple Tom's all-American image. Gisele says she's never felt so sexy and free. She's itching to let the world know how much she sacrificed for Tom's career and how unsatisfying life with him really was. She'll write about how the marriage suffocated her mentally and emotionally. She had to put aside her individuality – and sexuality – for Tom's sake! Gisele was tired of carrying Tom's water while he crafted his all-American image. She's going to let the world know how miserable she felt."
The NY Times says Keanu Reeves gifted his ''John Wick Chapter'' 4 stunt team with customized t-shirts. Each t-shirt had the number of times the stunt person had died in the movie. One stunt person had the number #20 on his shirt.
Jay Leno tells the Fly on the Wall podcast that he got a new face after his gasoline accident. ''I called my face guy. I go, 'Listen, you know that face, you gave me that new face? I gotta get it fixed.' [He goes], 'What'd you do?' I told him''. I drove up there and he fixed it again. This is a brand-new ear. When you get burned in a fire, ears are like paper. They're so thin it just goes up."
Brobible says Jonathan Majors' attorney has posted text messages from Jonathan's girlfriend that show that he may not have assaulted her last weekend.
The text messages read ...
"Please let me know you're okay when you get this. They assured me that you won't be charged. They said they had to arrest you as protocol when they saw the injuries on me and they knew we had a fight. I'm so angry that they did. And I'm sorry you're in this position. Will make sure nothing happens about this. I told them it was my fault for trying to grab your phone. I only just got out of the hospital. Just call me when you're out. I love you."
''They just called again to check on me and I reiterated how this was not an attack and they do not have my blessing on any charges being placed. I read the paper they gave me about strangulation and I said point blank this did not occur and should be removed immediately. The judge is definitely going to be told this…"
The Daily Star says Prince Harry has no interest in reconciling with the Royal family.A source tells the newspaper, "He's got a new life now, it's completely different and he can't go back. There's no possibility that he's going to come back to Britain and lead a normal life here. While we're speaking, he's in Britain at the High Court but none of his family members are seeing him. That's quite telling. Apparently, he tried to see King Charles but Charles said he was too 'busy'. William appears to have thrown up his hands in disgust. Charles III is still furious over Harry's devastating portrayal of his wife, Camilla, as a villainous schemer in his bombshell memoir.''
The NY Post says Mama June's daughter, Chickadee, has allegedly been diagnosed with stage 4 cancer. Chickadee went in for testing after she started suffering from stomach pain. She has cancer in her liver, kidney and lungs. The 28-year-old is currently undergoing chemo and has two daughters.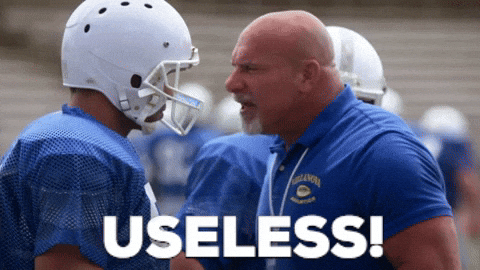 10 Things To Never Do On Facebook If You're In A Relationship .. According to a new article by Your Tango
1. Hide things from your spouse or significant other
2. Befriend someone of the opposite sex your partner is uncomfortable with
3. Keep up old photos of exes
4. Change your relationship status without talking to your partner
5. Deny the relationship
6. Add his/her friends or family as "friends" before you've met them
7. Complain about your partner or make a fight public
8. Gush too much
9. Post racy pics
10. Have a shared Facebook profile
Chocolate Survey
A new survey by Lindt Chocolate reveals that 37% of people say eating chocolate is one of life's simple pleasures. 25% of people say eating chocolate makes them smile
Dear Fonseca,
I just moved in with my boyfriend and am now ready to move out. He says our rent needs to be split three ways between me, him and my dog. I thought he was kidding until he told me that he should only be responsible for one third of the rent since his name is on the lease and he's responsible for any damage. How can a dog pay rent? He says he's part of the family so he should pay or in this case, I should pay. Whoever heard of such a thing? Should I have to pay more because I have a dog? Has my dog broken and eaten things in the past? Yes, but my boyfriend knew we were a package deal so we should split the rent 50/50. What do you think? He says I should pay more because I present more of a risk than he does.