Fonseca Show - Aaron Fonseca found trending 03/30/23
Trending
- The IRS says this year's average tax refund is 11% smaller than last year. The IRS has issued 53 million refunds so far this year worth $158.1 billion. The average refund check this year is $2,933 compared to $3,305 last year.
- Business Insider says the Merriam-Webster Dictionary made fun of Elon Musk yesterday for charging people $8 for Twitter's Blue subscription service. They posted; "People who subscribe to Merriam-Webster Red will get exclusive access to the real definitions." Elon is charging people $8 a month to keep their blue check mark status. The check mark means the person's Twitter account is verified and official
- Mashed magazine says some grocery stores are locking protein bars in plastic boxes because of a rise in shoplifting.
- Raw Story says a $35 million rose-purple diamond, called Eternal Pink, is going to be auctioned off by Sotheby's in June. The 10.5 carat stone is the most valuable purple-pink diamond ever to be auctioned off.
- The NY Post says Prada is selling a $795 dog coat. The raincoat is made out of nylon. It resembles the $3,150 version made for humans. Prada is also selling a $695 crystal studded dog collar
- Sora News says Starbucks cafes in Japan have added a Snoopy Frappuccino to their secret menu. The drink is made with crushed chocolate cookies, vanilla cream, syrup and whipped cream.
- 12 News Now says the Texas State Fair is serving a Krispy Kreme donut burger.The burger has become one of the most popular food items at the fair. People are now trying to recreate the sandwich at home.
- People magazine says Jonah Hill and his girlfriend, Olivia Millar, are allegedly expecting their first baby together. The couple has been dating since September 2022
______________________________________
US Weekly Magazine says Gigi Hadid doesn't care that Zayn Malik is dating Selena Gomez. A source tells the magazine, "Gigi has no problem whatsoever with Zayn dating. As long as he is happy and stable and continues to be a good coparent to [their daughter] Khai, she's fine with whoever he goes out with."
Taylor Swift tells Elle magazine that she doesn't let other people's opinion sway her anymore. "I learned not to let outside opinions establish the value I place on my own life choices. For too long, the projected opinions of strangers affected how I viewed my life. For an approval seeker like me, it was an important lesson for me to learn to have my own value system of what I actually want."
Pink tells Billboard magazine that she considers herself a bionic woman after having a pair of surgeries. "The pandemic was rough. I gained 36 pounds. All I did was make sourdough and then eat the sourdough. And then I had not just the hip surgery but double disc replacement in my neck. So now I'm the bionic woman."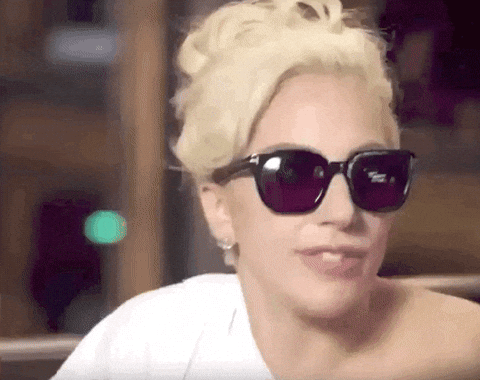 Lady Gaga tells InStyle magazine that she wants to be a mother someday. "I am very excited to have kids. I look forward to being a mom. Isn't it incredible what we can do? We can hold a human inside and grow it. Then it comes out, and it's our job to keep it alive. I believe I am up for that challenge."
The NY Post says Backstreet Boys star AJ McLean and his estranged wife, Rochelle, have been living apart since January. Sources say, "They were living apart since at least January.AJ left their marital home. The couple's split "was a long time coming and that there is more to the story."
The Daily Mail says things are going well between Tyga and Avril Lavigne. A source tells the newspaper, 'They're still not exclusive and just getting to know each other. They're taking things very slowly to be on the safe side and really get to know each other before diving into something serious.'
Metro Boomin tells Uproxx.com that he will always represent St. Louis. "There's a reason why I wear a Cardinals hat all the time: Just to remind people where I come from, you know what I'm saying? I'm born and raised in St. Louis, Missouri. Atlanta is my second home. I moved there at a young enough age that I grew up there as a man, but I went to school in St. Louis. St. Louis will always be my home base."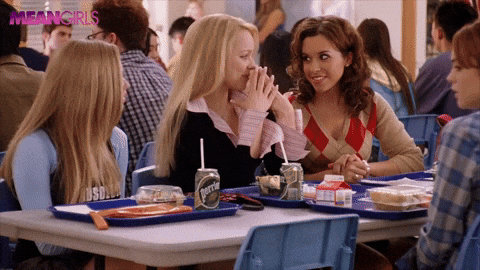 The Daily Mail says King Charles was in Berlin, Germany yesterday to meet with Germany's president. He and Camilla were mingling with a crowd when a fan walked up and gave him a Burger King crown. King Charles declined to wear it.
Nicolas Cage tells Entertainment Tonight that people sometimes slap him when he is walking through airports. "For the longest time, back from 'Moonstruck,' I would walk to the airport and people just had a habit of saying: 'Snap out of it!' from Moonstruck – the Cher 'Snap out of it' [line] – and I did get slapped a few times. You know, it's part of the job.''
WMTW says a couple got married earlier this week in front of the original Cocaine Bear at the Kentucky Fun Mall. A taxidermist stuffed the bear. It has been nicknamed Pablo Esco-bear. The mall now says they have a waiting list of 75 people that also want to get married in front of the Cocaine Bear.
Owen Wilson tells CBS that his all-access lifetime pass to Rolling Stones concerts was revoked after one show. ''I was kind of friendly with some of the band and then my friend was really good friends with Mick Jagger. We got presented with these special laminates, kind of all access, that were good for the rest of your life. That night, at the concert, I'm kind of wandering around and testing it out. I ended up right at this place where I could look over and see Mick Jagger on the stage, and right there and then, all of a sudden, he bolts during Jumpin' Jack Flash and comes running down. And then someone came running over, [shouting,] "Get out of here! Move! You're not supposed to be here!' And I [said], "I didn't know! I'm so sorry!"'
LAD Bible says Keanu Reeves gave each member of his John Wick 4 stunt team a rare engraved Rolex Submariner watch after filming commenced. The watches are worth over $10,000 and are engraved with: "Thank you...Keanu...JW4 2021."
Fandomwire says Keanu Reeves was paid $15 million for ''John Wick 4''. He only spoke 380 words in the movie. That equates to $39,500 for each word he said.
Jennifer Aniston tells AFP News that many people who watch ''Friends'' for the first time today are offended by it. "There's a whole generation of people, kids, who are now going back to episodes of 'Friends' and find them offensive. There were things that were never intentional and others…well, we should have thought it through, but I don't think there was a sensitivity like there is now. Comedy has evolved — movies have evolved. Now, it's a little tricky because you have to be very careful, which makes it really hard for comedians, because the beauty of comedy is that we make fun of ourselves, make fun of life."
The Rock says he and Danny DeVito once crashed a wedding in Mexico while filming a movie. Fandomwire quotes him as saying, "We were sippin' on a lil' Teremana tequila, enjoyin' the quiet sunset together in Mexico after a long week of Jumanji work when this idea hit. Crash the wedding. Grab a mic. Sing a special song. Say adios. It was actually quite beautiful, and the love and mana in that room surrounding the wedding couple was so strong."
NBC says "Tiger King" star Carole Baskin is planning to sell her big cat sanctuary. Her animals are being moved to a wildlife refuge in Arkansas.Carole says, "Once we have no cats at the sanctuary, we will sell the sanctuary property and use the proceeds to fund species-saving projects in the wild."
Wedding Survey A new survey by Bankrate reveals that it costs the average person $611 to attend a wedding.
cost breakdown ...
$287 for travel and accommodations
$180 for gifts
$144 for clothing, hair, and makeup.
FAVORITE DATE-NIGHT ACTIVITIES … According to a new survey by One Poll
Going out to dinner — 46%
A night in together — 28%
Going to the movies — 22%
Cooking together —- 15%
Going on a long drive — 13%
Shopping — 13%
A romantic walk on the beach— 10%
Going camping — 10%
Engaging in a hobby together — 10%
Game night — 9%
Strawberries Packed With Bugs
The NY Post says new microscopic evidence reveals that the average strawberry is covered in bugs. An alarming video was recently posted on Twitter that showed scientists slicing open a strawberry and placing it under a microscope. The magnified fruit was filled with mite-looking insects known as "Spotted Wing Drosophila." They are invasive fruit flies that lay their eggs inside berries before becoming larvae and crawling out of the skin. Social media reacts ... "This is why you wash your food!" "You have single-handedly ruined my summer!" "Apparently if you wash your strawberries in water and salt, all the bugs will come out — which, I didn't even know there were bugs in there"
Dear Fonseca,
My three sons are excited because today is Opening Day for Major League Baseball. They are baseball fanatics. Tom Hanks once said, "There is no crying in baseball". My middle son is ultra competitive and very sensitive. He tends to get very emotional when watching and playing sports. My husband told him that there will be no crying during his upcoming Little League baseball season. He said only wimps cry. I disagree and think it's okay if my son cries after losing a game. It shows he cares. I think it's healthy and a good outpouring of emotions. My husband says it shows weakness. He says we need to raise strong, young men instead of snowflakes. Where do you stand on this? Should there be crying in baseball?