Fonseca Show - Aaron Fonseca found trending 03/24/23
Trending
- The NY Post says residents in Maine, the Upper Midwest, the Pacific Northwest and the Northeast will be able to see the Northern Lights tonight. A green sky and a bright colorful spectrum will occur because of solar winds and geomagnetic storms
- KTVI says KFC is adding chicken nuggets to their menu this Monday. The nuggets will be sold in 5-piece, 8-piece, 12-piece and 36-piece orders. The cheapest nuggets cost $3.50
- Paris Hilton tells TMZ that she loves being a mother and expects to have more children. "Incredible. I can't wait for baby number 2. A couple of them."
- Sam Asghari tells TMZ that he wants to star in a rom-com with his wife, Britney Spears. ''I hope so, I hope so, I think she's a great actress. I hope one day, that'll be a dream come true. Maybe I'll write the script.''
______________________________________
Distractify says Taylor Swift's fans are creating their own Taylor Swift Monopoly games. They include Taylor Swift Monopoly money and playing pieces that feature Taylor's three cats, a disco ball and a snake. Some people are selling their Taylor Swift Monopoly games on Etsy.
Taylor Swift tells Elle magazine that you can't let your life be ruled by fear. "Every day I try to remind myself of the good in the world, the love I've witnessed and the faith I have in humanity. We have to live bravely in order to truly feel alive, and that means not being ruled by our greatest fears."
Uproxx says The Kid Laroi is going to star in a new comedy called ''Y2K''. The film's synopsis reads; "In the film penned by Evan Winter, which is set on New Year's Eve 1999, two high school nobodies (Martell, Dennison) decide to crash the last big party before the new millennium. When the clock strikes midnight, the night gets more insane than they ever could have imagined.
Sam Smith tells GQ magazine that he's afraid of the sea. "It's weird 'cause I don't actually love the sea. I like being by the sea. I'm kind of obsessed with the sea. But it's more the lighthouses and anchors I'm drawn to. The sea itself is really scary. It's huge and deep and has frightening things in it. I'm more of a river person."
The Weeknd tells Variety magazine that he brushes off hurtful things people say about him. "People think just because I don't do many interviews that they can say anything they want about me and get away with it. News flash, I don't care what you say about me. You can't bring me down with your hate because it doesn't affect me. I know who I am and I'm content with my life. Your words have no power over me."
Metro Boomin tells Flaunt magazine that his songs are like his children. "I can't pick a favorite track. It's like trying to pick your favorite kid. They're like my children. They're all my favorites in their own way."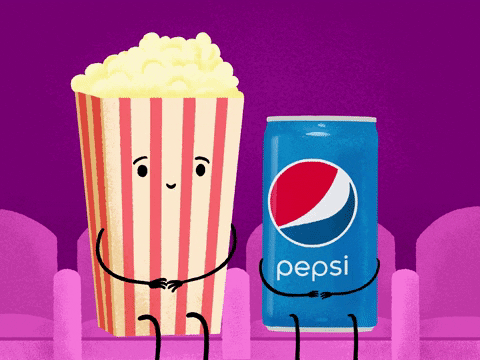 The Daily Mail says the Los Angeles police swarmed Rihanna's home yesterday after a South Carolina man showed up to propose. Cops detained the 35 year old and then released him. They told him not to return. It was determined that he had not broken any laws.
BSO Entertainment says Michael Jordan's mother, Dolores, may not approve of her grandson, Marcus, dating Larsa Pippen. The website says Marcus recently introduced Larsa to his grandmother. Marcus said, "This is my date". Dolores responded, "I am your girlfriend tonight, Marcus. All other women can stand back.''
Total Pro Sports says Gisele Bundchen recently trashed the Tampa Bay Buccaneers while talking about Tom Brady to Vanity Fair magazine. She said his last season was tough. "It was tough, but you know what? Let's just be honest. It's a team sport and you can't play alone. I think he did great under the circumstances that he had. I mean, he had no offensive line."
US Weekly Magazine says Adam Levine has recommitted himself to his marriage and his wife Behati Prinsloo. An Instagram model accused Adam of inappropriate behavior in September 2022. A source tells the magazine, "Adam has done a complete turnaround in how he handles his marriage. He basically recommitted himself 100 percent to Behati and his family. They're spending more quality time together, date nights without the kids and girls only nights for Behati. Adam also got back to basics [doing] yoga and meditation, and just got his priorities straight"
Distractify says Taylor Swift's fans are creating their own Taylor Swift Monopoly games. They include Taylor Swift Monopoly money and playing pieces that feature Taylor's three cats, a disco ball and a snake. Some people are selling their Taylor Swift Monopoly games on Etsy.
The Daily Mail says Colin Farrell has broken up with his girlfriend of five years, Kelly NcNamara. A source tells the newspaper, ''Colin is the man of the moment in film thanks to his role in The Banshees Of Inisherin. He spent months working on that along with the last Batman blockbuster, where he played Penguin. Colin's schedule took its toll on his relationship with Kelly and they quietly called it quits. There is no bad feeling between them but upholding a romantic relationship when your work schedule is so demanding became difficult to juggle.''
The USA Today newspaper says Gwyneth Paltrow is on trial this week for slamming into a doctor while skiing in Park City, Utah. Her private security team brought treats to the courtroom yesterday for the bailiffs. The judge in the case says the doctor's legal team objected to the treats so they were not allowed to be served.
Giant Freakin Robot says Tom Cruise and Steven Spielberg are teaming for a new action movie called 'Nomad'. The duo have worked together twice before on ''Minority Report' and 'The War of the Worlds'. ''Nomad's'' plot is being kept a secret
Pet Survey
A new survey by Mars Pet Care reveals that 10% of people have owned a pet while renting from a landlord, who forbid them. Other findings:
- 48% of landlords have busted someone with an illegal pet during a surprise visit
- 21% of landlords have caught a renter with a dog by seeing them on a walk
Easter Survey
A new study by the National Retail Federation reveals that consumers plan to spend $24 billion on Easter this year. That's up from $20 billion last year and the previous record of $21.7 billion in 2020. Other findings:
- the average person will spend $192 on Easter
- the average person will spend $23 on Easter candy and food
- top things people are planning to purchase for Easter ... candy ($3.3 billion), gifts ($3.8 billion) and food ($7.3 billion).
Most Popular Easter Sunday Activities.. According to a new survey by the National Retail Federation
cooking a holiday meal (56%)
visiting family and friends (50%)
going to church (43%)
planning an Easter egg hunt (34%).
Dear Fonseca
I am having a destination wedding and am paying for my bridesmaids' trip, their gowns and all of their expenses. The only thing I am asking them to do is join me in working with a personal trainer four days a week. Several of my bridesmaids are curvy and could stand to lose a few pounds. I want them to look their best on my wedding day and don't think it's too much to ask that they get in shape especially when I'm paying for everything including the trainer. This caused a fight with half of my bridesmaids. They are calling me a bridezilla and say I have no right to tell them how to look. I'm paying for everything so I believe I do. Am I a bridezilla? Is it wrong for me to ask this of them?