Fonseca Show (Aaron Fonseca Found) 04/10/23
Trending
- E! News says Taylor Swift and Joe Alwyn have broken up after six years together. A source tells Entertainment Tonight, "The relationship had just run its course. It's why [Alwyn] hasn't been spotted at any shows."
- The Daily Mail says Lucasfilm plans to do three more Star Wars films starring Daisy Ridley as Rey. She says, 'My heart is pounding, I'm very thrilled to be continuing this journey'.
- NBC says competitive eater Joey Chestnut recently won the first ever World Burrito Eating Championship. He downed 17 lb of burritos in 10 minutes. Each burrito contained chicken, rice, beans, queso, salsa and guacamole and weighed just over one pound. Joey ate 14.5 burritos
- IMDb says the Food Network has canceled Valerie Bertinelli's show, "Valerie's Home Cooking". She posted; "Food Network canceled us last summer, I have no idea why. And I didn't say anything last summer because honestly, I was hoping they would change their mind. But they have not. So this is it, this is the final season.''
- Mashed magazine says hot dog prices at Major League ballparks are rising because of supply chain issues and soaring meat prices.
- MarketWatch says Jon Rahm won the Masters yesterday and $3.24 million.
______________________________________
Hooray for Hollywood: Here are this past weekend's box office results.
1. "The Super Mario Bros. Movie," $146.4 million (opened Wed so five-day total is $204 million). (CINEMA SCOOP .. The film cost $100 million to produce. It earned $173 million overseas for a grand total of $377.6 million) 2. "John Wick: Chapter 4," $14.6 million. 3. "Dungeons & Dragons: Honor Among Thieves," $14.5 million. 4. "Air," $14.5 million. (CINEMA SCOOP .. The film cost $70 million to $90 million million to produce. The film earned $16 million overseas) 5. "Scream VI," $3.3 million.
Cops Question Star Wars Character: WHDH says the Boston police received a call on Friday about an armed man on a transit train. They found a rider dressed in a Boba Fett Star Wars costume. The man was carrying a fake rifle. He was not charged.
Yahoo News says an Austin, Texas mother is going viral for writing an absentee note for her daughter. Karen Vladeck used Taylor Swift song titles to apologize for her daughter missing school due to one of Taylor's concerts.
The note read ... "It's Me, Hi, I'm the Problem, It's Me. Dear Reader [Ms. Parks], I'm writing to let you know that Maddie won't be in school on 4/24 because she is going to the Taylor Swift concert in Houston. I hope missing school doesn't ruin her otherwise stellar Reputation, but she begged me to go and maybe I Should Have Said No but I didn't want to be Mean. So It Goes…Anyway, I hope this doesn't leave any Bad Blood between you and Maddie and that things for the rest of the year are not Treacherous. I know I Did Something Bad and I promise this will be The Last Time she has an unexcused absence before the Cruel Summer starts. Forever & Always, Karen Vladeck."
Taylor Swift tells Elle magazine that you should never be afraid to tell people that you're sorry. "Apologizing when you have hurt someone who really matters to you takes nothing away from you. Even if it was unintentional, it's so easy to just apologize and move on. Try not to say "I'm sorry, but..." and make excuses for yourself. Learn how to make a sincere apology, and you can avoid breaking down the trust in your friendships and relationships."
Lady Gaga tells Glamour magazine that she doesn't answer dumb questions anymore. "I never really liked answering dumb or insulting questions. I'm at a point in my career now where I shouldn't have to answer any question I don't feel is appropriate. If you ask me an insensitive question, I will let you hear about how stupid a question it was."
Pink tells People magazine that she was afraid she wouldn't be a good mother. "I did not know I was going to have a family. I didn't picture that for myself because I was terrified I would be a terrible mother. But, oh my God, being a mom is the most incredible thing I've ever done. It's shocking how responsible I've become I've gone from partying to being super mom. I was in charge of snacks for last week's basketball game; I chaperoned Willow's dance. Sometimes I look at myself in the mirror and say 'Who am I?' But I love it."
The International News says Selena Gomez is falling for Zayn Malik. A source tells the site, "They've really hit it off. Zayn is Selena's ultimate dream man, and she'd like to see where this goes. She thought he was so cute. They started slipping into each other's DMs and learned they know a lot of the same people and have so much in common. He's admired her and thinks she's an incredible person, inside and out. She's free to see other people. However, Zayn would love to continue to see Selena and see where things go."
The Weeknd tells TheStar.com that he tells younger artists to always dream big."Some of these younger artists have come to me and asked how they can be successful. I tell them the same thing every time: Have a bigger vision, tell a story and dedicate to it fully. It's the secret to my success."
The Sun says Janet Jackson is in talks to do a TV mini-series about her life. A source tells the newspaper, "Janet and her team are in talks with writers hoping to find the right one to pen a biopic. The story would document Janet's privileged yet difficult beginnings, rise to stardom and her relationship with her brother Michael Jackson. The plan is to make it a mini-series and use her music to make the soundtrack." The Lifetime Network is interested in airing the series
TMZ says the Los Angeles police busted a man for throwing rocks at Beyonce's mother's mailbox. The cops used a helicopter to locate the troublemaker. He was detained after a short chase. Tina Knowles declined to press charges.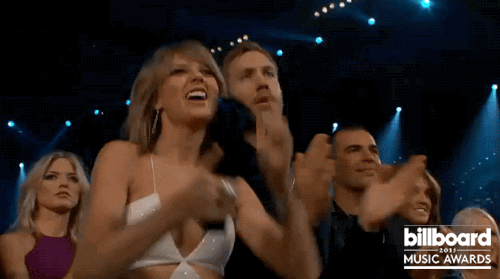 E! News says Taylor Swift and Joe Alwyn have broken up after six years together. A source tells Entertainment Tonight, "The relationship had just run its course. It's why [Alwyn] hasn't been spotted at any shows." Cinemablend says the Internet is wondering if Pete Davidson will dump his current girlfriend and go after Taylor.
The Internet reacts ...
''Pete Davidson heading to Taylor Swift's house after seeing she's single''
''Pete Davidson seeing Taylor Swift is single''
''What's Joe Biden's plan for keeping Pete Davidson away from Taylor Swift?''
Epic Stream claims Blake Lively allegedly dislikes Ryan Reynolds' plan to spend $300 million buying the Ottawa Senators NHL hockey team. A source tells the website, "Blake is furious. She thought money would mean Ryan could finally cut back on work and help more at home. If he was any hope of making Blake happy, he'll give up his plan to buy the hockey team."
Epic Stream claims Tom Brady is allegedly upset that Gisele Bundchen reportedly spent time with his billionaire friend Jeffrey Soffer. A source is quoted by the website as saying, "Tom feels doubly betrayed because Gisele has not only moved on but also because she's moved on with a guy he considered to be a close and loyal friend. Jeff and Gisele move in the same elite circles, and he has what she craves most – money and power. Tom and Jeff were tight and had planned to go on a fishing trip together last October. But Jeff backed out at the last minute. Tom went fishing instead with his oldest son, Jack. Tom is stunned by this. He feels like he has no one left he can trust!"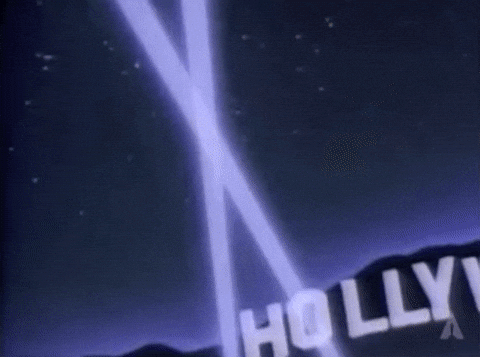 Hollywoodlife.com says Brad Pitt has downsized and moved into a $5.5 million Los Angeles home. Brad recently sold his estate for $39 million. His new three bedroom home was built in 1960. The mid-century modern house has a pool, a hot tub and a sauna.
Russell Crowe tells interviewer Josh Horowitz that he was offered the role of Wolverine before Hugh Jackman. 'I also suggested [Hugh] for [Wolverine], too,' after revealing he turned down the role. Because they showed me art and stuff like that, and it's like it doesn't look like me. But I tell you who it looks like, I said it looks like Hugh Jackman.'
GEO TV says Prince Harry and Meghan Markle are allegedly furious they won't be allowed to stand with King Charles on the palace balcony during his coronation. A source tells the network, "They have made demands about standing on the balcony. On the one hand they've said they want such an intimate family moment - believe that and you'll believe anything - and on the other hand they demand that they are on there with their children, and also that they want an apology first. So none of that has worked. The authority and the kindness from them, nobody is interested in. So they won't be there. I expect they are absolutely furious.''
The website Seriously OMG! says another movie about cocaine and animals, like ''Cocaine Bear'', is set to be released. Filming on "Cocaine Cougar" wrapped up last Thursday. The film's description reads ... "A black cougar addicted to cocaine who escapes an animal testing facility and wreaks havoc on Los Angeles. Based on a true story." ''Cocaine Bear'' starts streaming on Peacock on April 14th
The NY Post says Machine Gun Kelly and Megan Fox have officially reconciled. A source tells the newspaper, "They're officially back on after going through a rocky patch in their relationship. The last few months has been tough for them both but they went away together to do some healing and it's been working. They feel more connected than ever. He is her "soulmate" and was never going to give up on their relationship.''
The National Enquirer and Epic Stream claim Johnny Depp has quit smoking because his good friend, guitarist Jeff Beck, died. A source says, "Jeff was like a brother to Johnny, and his passing knocked the wind out of his sails. It rammed it him that he can't play Russian roulette with his health anymore. He's had to dig deep and embrace this very dramatic change, which he's smart enough to know is totally necessary if he wants to stick around! He'll still enjoy a glass of wine or pint of beer, and it's taking a while to kick smoking because he's trying to cut back slowly. But Johnny's way healthier now. It's getting better all the time, and he's really reaping the benefits!"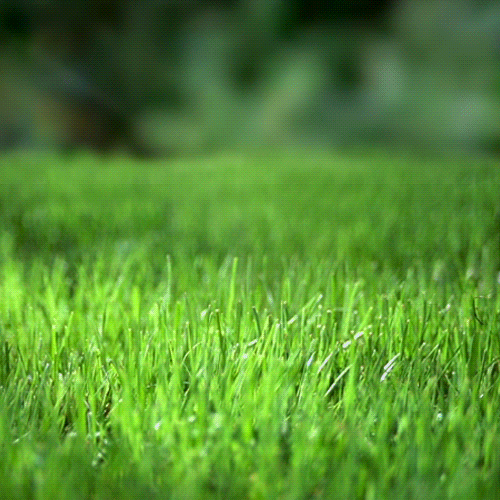 Post-Easter Survey
A new survey by the sleep experts Silent Night reveals that 40% of children ate three or more chocolate eggs yesterday on Easter Sunday. Other findings:
- 50% of children ate a chocolate egg for breakfast yesterday.
- 98% of children ate a chocolate egg over Easter weekend
Dermatologist On The Correct Way To Brush And Wash
The NY Post says a Tik Tok dermatologist, named Dr Mehss, says people should brush their teeth before washing their face at night. She says bacteria from the mouth and teeth splashes onto the face and can result in acne if face washing is done before brushing. She says brushing your teeth first and then washing your face gets rid of any leftover mouth spray.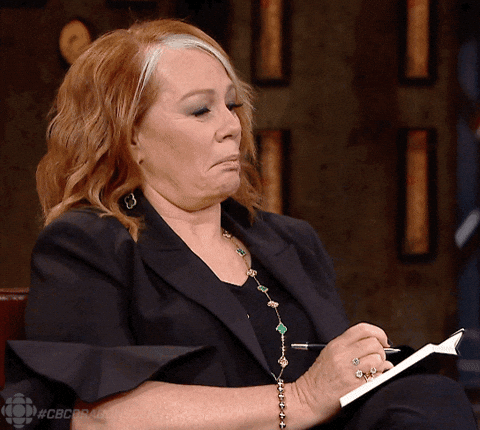 Dear Fonseca
I met a guy at Happy Hour on Friday. We have a date for tomorrow night. My girlfriend's and I were having coffee over the weekend when I told them I don't kiss on the first date. If the guy asks me for a second date, without having a kiss, then I know he is interested in more than just getting into bed. Some of my friends disagree and say you have to kiss on the first date to find out whether or not the guy is a good kisser and gives you butterflies. If he's not, it's not even worth having a second date. Where do you stand on this? Should you kiss on the first date or not? Is my strategy wrong or does it separate the 'gentlemen' from the users and creeps?